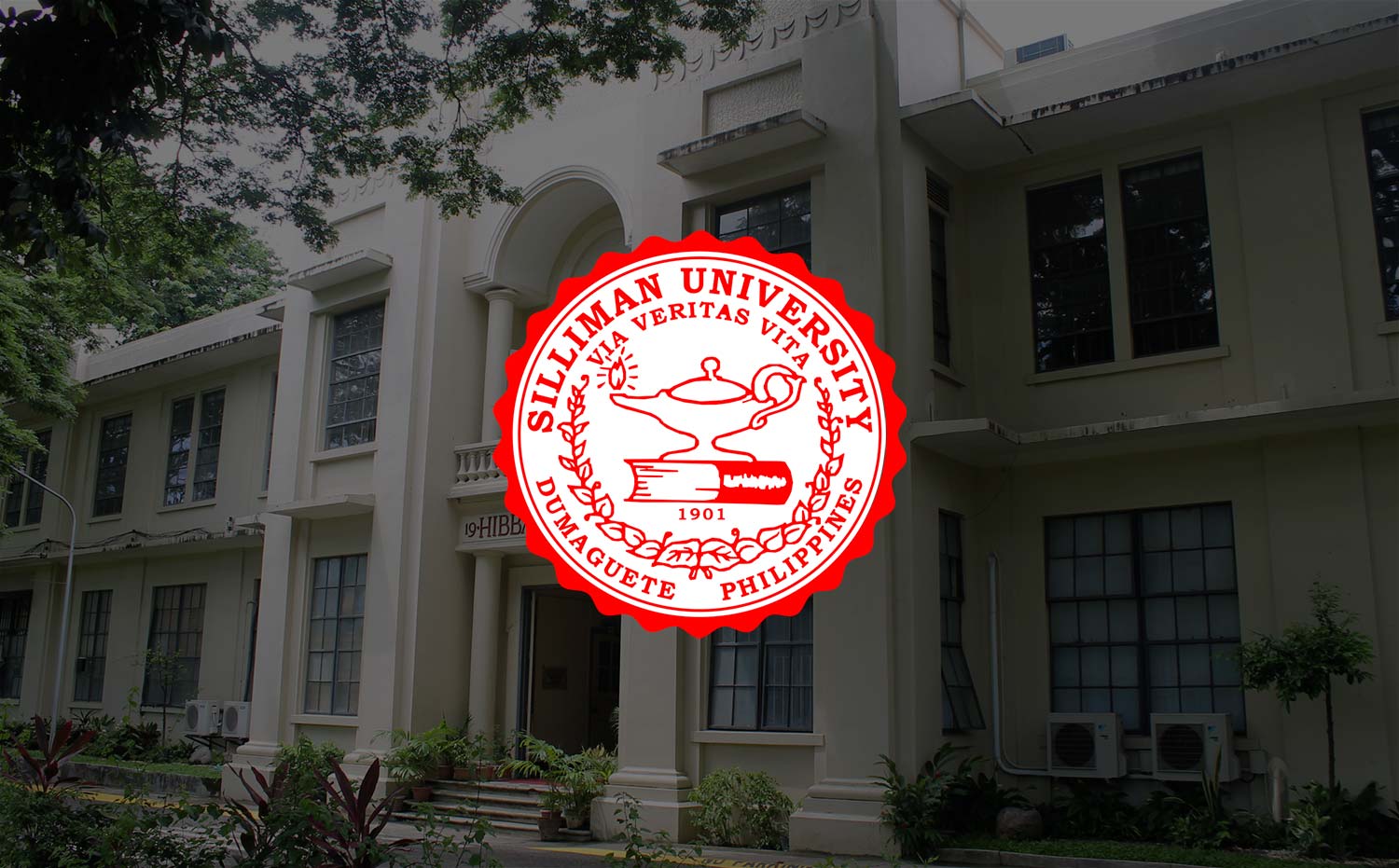 Alumni Letter October 2013
Dear fellow Sillimanians and friends:
The month of October was highlighted by SU Church as Mission Month. The first Sunday of October was celebrated as World Communion Sunday, a traditional time when Christians in every culture break bread and pour the cup to remember and affirm Christ as the Head of the Church. This gives a distinct opportunity for congregations to experience Holy Communion in the context of the global community of faith. Other Mission Month activities undertaken were a Health Fair at the SU Church grounds and at the Negros Oriental Provincial Jail, and a Community Nutritional Campaign in Barangay Cadawinonan, among others.
SU Responds to Bohol Earthquake Victims
The 7.2 magnitude earthquake that struck Bohol and Cebu last October 15, 2013, called for Silliman University to respond through its University Relief Ministry – SU Community Care Program for Bohol with a psycho-socio debriefing team of 38 members last October 28 – 31, 2013.
The university partnered with the University of Bohol and the United Church of Christ in the Philippines (UCCP) Bohol Conference in serving the Barangays of Kauswagan Norte,
Catigbian and Badbad, Loon. A total of 301 residents were debriefed including children. Silliman's response to the earthquake victims was well appreciated as it provided a different kind of service that addressed the mental and emotional health of the victims. The SU Community Care Program hopes to build linkages that can assist the team when on field, and will involve also the tapping of SU alumni in affected areas.
SOCKSARGEN Alumni Chapter Reaches Out to the Less Fortunate
The Silliman Alumni Association, Inc. (SAAI) SOCKSARGEN Chapter will go on an outreach activity in Bagong Silang on November 19, 2013. SOCKSARGEN Alumni President and SAAI Director for Mindanao, Linda Bañas-Alvarez, announced that the outreach activity will comprise a de-worming and feeding program for 128 pupils. A Maagang Pasko Handog donation of a laptop, books and used clothing will be turned over also to the Bagong Silang pupils. An Alumni Thanksgiving Fellowship will follow at 6:30 P.M. at the House of Cashews in General Santos City. At the same occasion, Outstanding Sillimanian Awardee (OSA) Dr. Sergio C. Demontaño in the field of Medicine 1987 will be honored with an OSA medallion.
OSA Priscilla Magdamo-Abraham Lectures at COPVA
Outstanding Sillimanian Awardee Priscilla Magdamo-Abraham in the field of Ethnomusicology 2002 was recently on campus to do lectures at the College of Performing and Visual Arts (COPVA). Her lectures focused on proper vocal technique, healthy singing and speaking. She continues her mission to promote a "Healthy Voice Use". COPVA Dean Dr. Elizabeth Susan Vista-Suarez says that they hope to involve Mrs. Abraham in their faculty development program. Mrs. Abraham was accompanied by her husband, Dr. Fred Abraham, during their latest homecoming visit to Silliman.
Student – Alumni Scholarship Matching
The Office of Alumni and External Affairs has embarked on a new mission in trying to match our alumni with hard working but deserving students enrolled in Silliman, and who need additional support for their schooling as recommended by SU Treasurer Carol R. Bartolata. The Alumni Affairs office identifies possible alumni who could help these needy students. We challenge our alumni chapters to consider sponsoring a working student in meeting his/her tuition deficiency.
New CPAs from Silliman
Silliman University recently produced 29 new Certified Public Accountants (CPA), based on results of the October 2013 CPA Licensure Examination. The University registered a passing percentage of 76.32, higher than the national passing rate of 41 per cent. Congratulations to our new CPAs: Nikita Lorette M. Aguilar, Kevin M. Auditor, Kashmere O. Belandres, Chana Pauline A. Camero, Rae Ann P. Cueco, Ellen Mae Q. Desor, Jane Archielle D. Diaz, Marie Jessica K. Dy, Lord Louis B. Elmido, Hariza Mae M. Eso, Azalea Gesza Mhae S. Gahum, Vaness Bea P. Hinoguin, Penelope Jeanne F. Ladero, Nick Sherwin E. Llena, Elwin V. Mananquil, Marie Joni F. Manzano, Anna Luz M. Maturan, Kevin Paul L. Nombrado, LJ Faith B. Pagente, Louis Kym C. Pioco, Jyl Rae B. Ramirez, Galileo Gene C. Robin, Maghen Leo C. Sagario, Dianne C. Samillano, A Eunice T. Singson, Genesis Paul C. Tabios, Sharleen Gayle O. Tagab, Jayson S. Tubog, Kristine F. Villagonzalo.
IN MEMORIAM: Mark Oen V. Cabanag (Elementary 1994) on October 12, 2013; Ana Faye Uy Serion (BBA Management 2011) on October 14, 2013; Atty. Jocelyn Gonzaga-Vercide Luna (BMC 1997) on October 16, 2013; Reynaldo N. Balasabas (High School 1971) on October 21, 2013; Lourdes Diestro Quial (BSN 1951) on October 31, 2013. If you know of any Sillimanian who is not on our memorial list, please inform us.
Thank you for always being there for dear old Silliman.
President Ben S. Malayang III has requested this office to update you regularly about the happenings on campus. We are also interested in knowing what you and your alumni chapters are doing.
Please keep in touch and update your file with our office if you have not done so. We would truly appreciate it. You may reach the President's Office through this email address: [email protected] You may also contact the Alumni Affairs Office through this address: [email protected].
Sincerely,
The Officers and Staff of the Alumni and External Affairs
cc: Dr. Ben S. Malayang