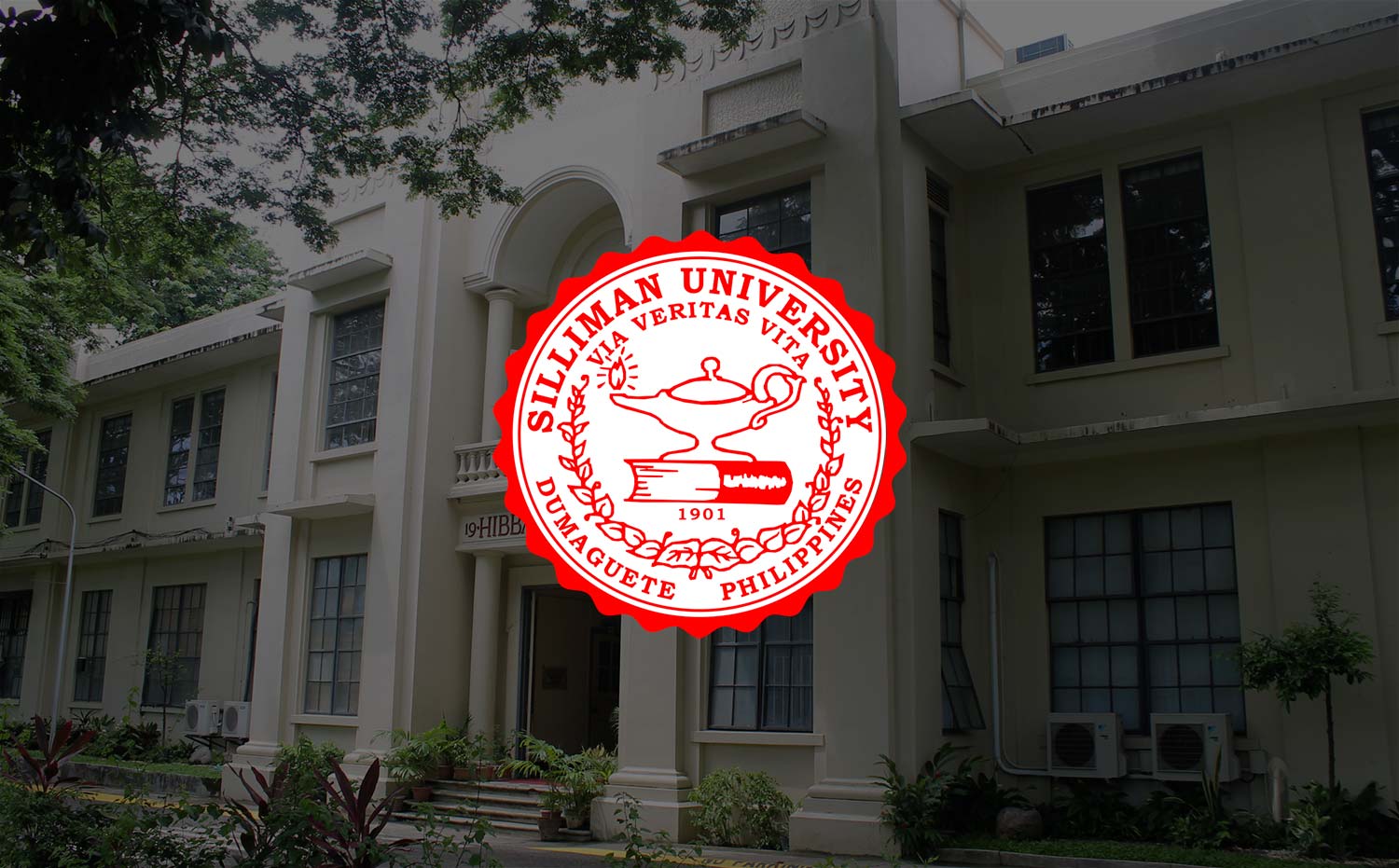 4 Topnotchers from Silliman in MedTech Board Exam
Four graduates from the Institute of Clinical Laboratory Sciences (ICLS) are among the topnotchers of this year's Medical Technology Licensure Examination administered September 13 to 14.
Silliman is the university which has the most number of topnotchers this year. It is also ranked as the second top performing school, with 100 passers and a passing average of 99.01 per cent. The national passing rate is 82.60 per cent.
The topnotchers from Silliman are:
Congratulations to rest of our new licensed medical technologists:
Aba, Luzelle Kate B.
Abaquita, Mariel B.
Abella, Anthony J V.
Ablong, Dinah Belle P.
Acain, Mariel Grace A.
Acain, Richelle C.
Aganson, Kristine Jane A.
Ajero, Krist Leo F.
Alabado, Iris Mae S.
Alanano, JoyMae R.
Almendral, Lera C.
Alo, Arianne Janine G.
Amantiad, Ronald Carlos L.
Amiscaray, Gianne Rizia V.
Ang Gobonseng, Jannine C.
Babaylan, Albert Rashid F.
Baguio, Edziljane S.
Baricar, Hazel D.
Baring, Malcolm Gwynn F.
Barrios, Trisha Marie P.
Batalon, Keisha Elezze C.
Bautista, Charlaine M.
Bautista, Charmaine M.
Buenavista, Averil C.
Cabonita, Abigail S.
Cabus, Jason N.
Calibo, Cymry Gy p.
Canlas, Ivana Mae C.
Castillo, Romnette Divine Y.
Celeste, Chiqui T.
Cepe, Rochelle May C.
Chan, Bihua D.
Chipoco, Meil M.
Co, Charla Mae T.
Cruzado, Karen Grace A.
Cueco, Ethan M.
De La Peña, Melvie E.
Dionaldo, Kathreen Ianna D.
Dunque, Jody Mae L.
Eltanal, Deab P.
Escaño, Criszandra D.
Escobar, Cyd Oliver M.
Estolloso, Celine C.
Faburada, Ron Bryan C.
Folgo, Neo Walter Ted B.
Fontelo, McLeone C.
Fuentes, Mary Josephine A.
Gabrinez, Amor A.
Gamo, Reegine Mae A.
Gandola, Kathlyn Aprielle V.
Gapasin, Leslie Ann L.
Garganian, Frenzie Zhean A.
Gomez, Ryan Victor R.
Gualiza, Daffodil Janice G.
Hernandez, Katrina Dawn C.
Jao, Kyra Marguey B.
Labuntog, Mikhail Aleksandri M.
Langutan, Kristine N.
Lazalita, Sylvie L.
Legaspi, Genia Marie P.
Liu, Alshadan B.
Liu, Alshaniel B.
Magallanes, Kharyl Dence T.
Malayang, Mae Christine E.
Mangao, Mary Lyjoy S.
Marapao, Jheasyl Jan T.
Marquita, Ann Christine Y.
McLean, Karan Irma B.
Mi-ot, Dianne C.
Namocatcat, Rona Marie S.
Narciso, Elica B.
Nisperos, Marc Daniel L.
Ocaña, Myleen R.
Ochoco, Mariejes Victoria D.
Ollena, Vickhozette Marie P.
Omictin, Jinji L.
Omoso, Ryan A.
Paragas, Noemi Ann M.
Partosa, Rey Chrysler E.
Rana, Bon Louise Y.
Salva, May Denvar M.
Sarong, Kim G.
Sarte, Daniel G.
Silot, Jon Uan Van G.
Sinco, Leo Teophane B.
Soriano, Elaine Faith S.
Sumagang, Precious Jade S.
Tan Yu, Denica Iris C.
Tangeres, Gayle Xyza B.
Teves, Abigail F.
Toralde, Quennie Fritzie R.
Vilar, Pretty T.
Villariza, Princess Ann
Yee, John Clifford B.
Zamar, Julia Christine V.
Zamora, Jan Kirstine L.