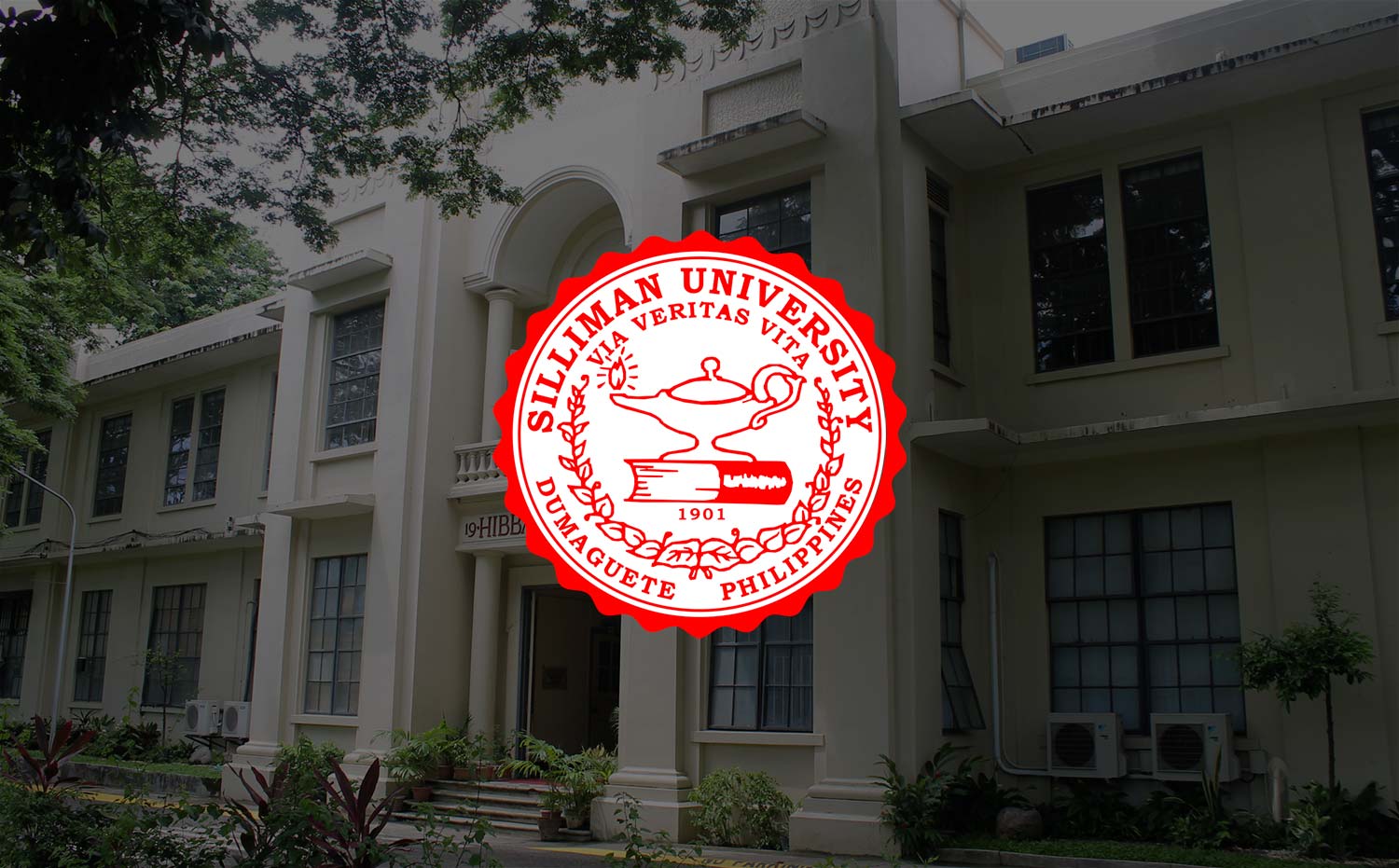 Atty. Joshua Francisco J. Ablong
He was just like any other teenager back in the early 2000s. Like his classmates, he often hung out at Surf Station, a known internet café on campus at the time, playing video games, such as Warcraft, Counter-Strike and Starcraft. One would have never thought that years later, this college student gamer would become a lawyer, and yes—the new Manager for Human Resource Development.
Born on September 19 (he wouldn't say when) to Francisco "Koki" Ablong and Delilah Jabalde, Atty. Joshua Francisco J. Ablong is the eldest of four children. As the firstborn, he was given a heavy task: to set an example for his siblings. He had to look after them most of the time. And since he belonged to a rather prominent family both in Silliman and in Dumaguete, he was given another responsibility—he had to make sure that his family name wasn't put in dishonor. "It carries a great degree of responsibility to make sure that your actions are fair, because whether you like it or not, people know you, and a small mistake can bring dishonor to the family name," he shares.
A true "Red Sillimanian", he spent his educational years from Early Childhood to Law school in the University. He obtained his Bachelor of Science in Information Technology degree in 2004. In 2011, he earned his Juris Doctor. 
Joshua always wanted to be a lawyer, but the road to becoming "Atty. Ablong" wasn't easy. Soon after finishing his bachelor's degree, he proceeded to law school. "I had a passion for Law. When I love something, I give it my all," Joshua says. But as much as he loved it, the pressure and requirements of law school soon took a toll
on his body, prompting him to rest. It was during that experience that he learned to balance his life, taking on jobs for the meantime. He pursued law again in 2008 until and finally earned his degree three years later. 
But the chase for his dream wasn't over yet as he was about to face what he describes as the most challenging part of his life. When he took the Bar exam in Manila during the same year he graduated, he was dealing with two burdens as the same time—a personal struggle and reviewing for the exam. Nevertheless, he focused on chasing his dreams, passing the Bar in 2012 and taking the oath for new lawyers that same year. "You have to give it your all. In my case, I had to make a timeline and sacrifice my personal convenience," Joshua shares.
Joshua landed his first job as an attorney in Silliman as a legal researcher for the Office of the General Counsel. He also taught part-time at the College of Law, until he became one of lawyers in the Office of the General Counsel.
Effective June 2016, he assumed the post as new Human Resource Development Manager. He admits that his new post is "a bit overwhelming," as the hiring of employees in the University needs to be in line with Silliman's Strategic Plan. But he is coping with this new responsibility as he is working closely with his immediate predecessor, Atty. Fe Marie D. Tagle, who is now Vice President for Finance and Administration.
Describe yourself in three words.
Determined. Hardworking. Committed.
What is your motto in life?
"I can do all things through Christ who strengthens me."
What makes you laugh?
I laugh at anything, like jokes.
What is your favorite time of day?
Afternoon after work. 
What is your favorite day of the week and why?
Saturday, because I can sleep.
What do you love doing when you're not working?
Exploring outdoors, kayaking, snorkeling, going to places close to nature.
What is your favorite hangout place in the University?
The Main Library. I love it when I smell pages of books. I love the Amphitheater, too.
What's your favorite game growing up?
Starcraft, Counter-Strike, and Warcraft.
What's your idea of a relaxing day?
Sitting on a chair at a beach, reading my favorite books with a glass of orange juice.
What song describes the YOU and the life you have now?
It Is Well With My Soul. That was also my favorite song when I was preparing for the Bar.
What is the first thing you do right after waking up in the morning?
I pray. I give thanks to God, and I pray for strength and protection for my family.
What's your idea of a family?
I'm a traditionalist. A family is a father and mother with their children and extended relatives. It is also something between siblings and friends.
At this point in your life what for you is your life's mission?
My mission is to make a difference in other people's lives.