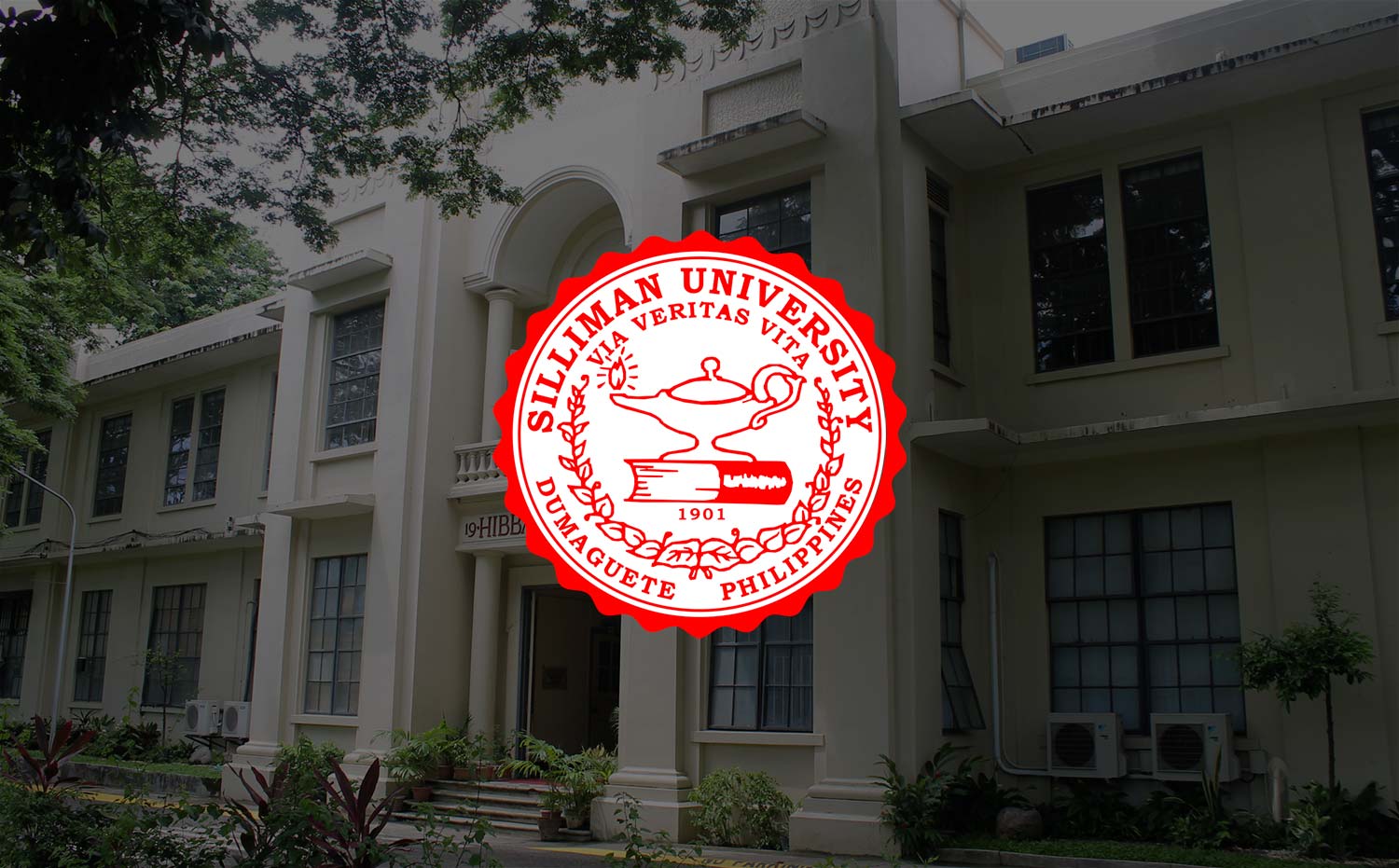 Alumni Updates (August 15-21)
Silliman University honors on August 28, 2016 five of its alumni as this year's recipients of the prestigious Outstanding Sillimanian Award.
They are Dr. Susan May Ferrolino-Calumpang for Crop Protection and Chemical Ecology, Engr. Elizabeth Merto Engle for Engineering: Project Management, Engr. Katsutoshi Furukawa for Civil Engineering & Humanitarian Service, Dr. Patricia Velez-Gaid for Pediatrics, and Col. Jocelyn Pancrudo-Turla for Medical Service in the Military.
DR. SUSAN MAY FERROLINO-CALUMPANG
She is a Sillimanian through and through. A True Red, she attended Kindergarten, Elementary (Salutatorian, 1966), High School (Salutatorian, 1970), and College in 1974 when she received her Bachelor of Science in Chemistry, cum laude. This pursuit of excellence, inculcated by her Silliman education would later reconfigure as she took graduate studies in UP Los Baños, and in Tokyo University of Agriculture in Japan for her Ph.D. studies. Dr. Calumpang is a consummate researcher and academic with close to 60 publications to boot. She worked her way up from being a young faculty of Silliman University's Chemistry department to research assistantship, to being a Scientist 1 of the Civil Service Commission and DOST ranking system, Director of the National Crop Protection Center, and Assistant to the Vice Chancellor for Research and Extension.
Dr. Calumpang has made significant contributions in the field of crop protection science in Southeast Asia. Her pioneering work on chemical ecology has shed light on measures of preventing insect pest population increase in corn, mango, banana, and vegetable crops. Because of her relentless quest for excellence, Dr. Calumpang is well-respected as an international and national expert on risk assessment of pesticide use in agriculture. At one point, she reviewed insecticide registration that led to the withdrawal and banning of some insecticides by the FPA (Fertilizer and Pesticide Authority) where she served gratis as evaluator/reviewer consultant.
Her research achievements have been recognized in the scientific community as evidenced by the various awards (Best Research, Best Paper, Presidential Award for Outstanding Publication, Outstanding Researcher, Achievement Award Research, and Outstanding Extension Program) she has received over the years. Her training has not stayed in the laboratory. In fact, Dr. Calumpang is an active partner of the government in educating farmers and providing technical expertise. Her dedication and commitment to the Filipino farmer has brought her to far-flung farming communities in the country. She has worked with various agrarian reform beneficiary communities to influence their agricultural production.
Dr. Calumpang's humanist outlook and strong moral foundation have their roots in Silliman University Church where she sang in the choir, actively participated in the Christian Youth Fellowship and quietly sat in the church pews, waiting for the Potter's hand to lead her to where she is now. Dr. Calumpang married another Sillimanian, Rene Calumpang. Their two children, Carla Lenore and Vergil Henry, also studied in Silliman.
ENGR. ELIZABETH MERTO ENGLE
She is described as an extraordinary woman.  Born the first of six children in Siaton, Negros Oriental, she attended Mangnao elementary school and subsequently graduated Salutatorian in 1953. Her parents were determined to send all six children to the best school they could afford— Silliman University— even if it meant being excommunicated from the Catholic church throughout all the years that their children were in Silliman.
In 1953, Betsy commenced her journey in Silliman High School. Five years of college followed, after which she received her degree in Civil Engineering. While waiting for the board exam results, she enrolled in Mapua Institute of Technology in Manila for a degree in Sanitary Engineering (1965). Soon after passing the board exams for both Civil and Sanitary Engineering and after a short stint in Trans Asia and Nakpil & Sons in Manila, she migrated to the United States and immediately landed a job in the East Coast.
When she moved to Alaska, she became the first female engineer registered in the state. In 1978, Engr. Engle started out in the entry level position as Design Manager in the Alaska Department of Transportation and Public Facilities. Over the years, her position became more and more significant until she was appointed Director of Design and Construction, the first and only woman to date to hold this position.  As Director of Design and Construction of the department that runs on a $100M annual budget, she was responsible for projects from planning through construction and supervised over 300 staff members. In her 20 years of government service in the largest region in Alaska, she has completed projects from rural to international airports, multi-million highway projects, Fish Hatchery, Indoor Firing Squad and detention facilities. Some of these projects stand out proudly as "benchmark projects," symbols of excellence for the entire Alaska state.
After her highly successful 20-year career in public service, she retired. But again she was recruited, this time to serve in the private sector. She accepted a job at the Alyeska Pipeline Service Co. where she served for 8 years until her retirement. The only woman on the team, Engr. Engle was given the lead position to complete a high profile project— the Trans-Alaska Pipeline System Bypass Project. Which supplies 25 % of the oil needs of the US.
Her accomplishments lie not only in her managerial acumen but also on her strength of character. She has been described to have the uncanny ability to pull the best team together, assess the technical challenges, break the bigger challenges into manageable tasks, and identify the best persons to address each task. This has earned her the title of "Project Manager Extraordinaire." 
True to her Silliman education, Engr. Engle responds to the timeless call for service and giving back. She served in various capacities in the Silliman University Alumni Association of North America (SUACONA) and served as President for 10 years in the Alaska chapter. The chapter hosted Tipon 2011, a rather huge event, with only 7 chapter members who organized the alumni reunion of Sillimanites. She also spearheads fundraisers for her beloved SU, even sharing significant financial resources herself. Betsy's friends, family, and colleagues would speak of her generosity and easy manner that demands and brings out the best of everyone. Betsy has two sons Kent and Rex with her late husband. She is blessed with two grandsons by Rex and wife Beth.
ENGR. KATSUTOSHI FURUKAWA
If home is where the heart is, then Katsutoshi Furukawa's heart endlessly moves in a continuum, on each side are places that have forever taken hold of him: Miyagi and Negros. Furukawa's lifelong love for Negros is the influence of his father Sotoo, who was assigned by the Organization for Industrial, Spiritual and Cultural Advancement (OISCA, a Japanese community livelihood outreach foundation) to the province and who, after having introduced Japanese rice and sericulture in Canlaon in 1971, was conferred honorary citizenship by the city in 1976.
This deep affection for Negros was reinforced by Katsutoshi's Silliman education. He attended Silliman University High School and graduated in 1976. In 1981, he received his Civil Engineering degree from Silliman University with University Honors.  He carried this love even after he left the Philippines and practiced his profession in Japan, Thailand, Indonesia, and India. His successful ventures— a reflection of his competence and pursuit of kaizen (the concept of constant improvement)—include managerial work, directorship, and presidency of large companies.
Despite his long prosperous career in various industries that encompass manpower training, management and trading, Furukawa-san has remained grounded and active in volunteer work that engages in education and self-reliance, ecological integrity, enrichment of human life, and promotion of cross-cultural peace building and cooperation.
In 1991, Furukawa-san initiated an International Labor Organization project with Silliman University College of Engineering— his way of giving back— where Sillimanians learn modern technologies in Japan through technical trainings by Japanese companies. Furukawa-san also made available opportunities to people coming from India, Thailand, Indonesia, Malaysia, and Fiji Islands through possible employment and trainings that he conducted for free. Indeed in the many testimonies submitted, Furukawa-san is seen as a mentor who the "young people can very well emulate."
His love for his homes came to the fore when both were devastated by catastrophes. In 2011, Furukawa-san's own people fell victim to a tsunami that leveled and wiped out entire towns and cities. Furukawa wasted no time and flew to Miyagi to distribute tatami mats to homeless victims as winter was fast approaching. He also asked the help of the Negros people to raise funds for the victims in Miyagi. In 2012 and 2013, Negros experienced a massive earthquake and the deadliest typhoon to have hit land, Haiyan (Yolanda). Furukawa raised funds in Japan  and spearheaded the rebuilding (even doing the carpentry himself) of numerous classrooms in La Libertad, Guihulngan, Cadiz City, Bantayan Island in Cebu and of providing construction materials to rebuild 200 homes in Sagay City, Negros Occidental.
Furukawa-san's benevolence, goodwill, and compassion are well-felt that like his father, his place in the family was affirmed (adopted son of Bacolod City). Furukawa-san's selflessness and altruism— lifelong product and triumph of Silliman education and values— could not have been better worded by a middle-aged man who suffered from the 2011 devastation in Miyagi: "If Mr. Furukawa had not existed, it would have been necessary to invent him." Katsutoshi Furukawa is married to Shigeko Furukawa. They have a daughter, Aiko, aged 13, and a son, Sachinori, aged 6.
DR. PATRICIA VELEZ-GAID
Patsy as she is fondly called, believes that only in sharing oneself will one's life take on meaning. A Pre-Med graduate, cum laude, of Silliman University in 1971, Dr. Gaid proceeded to the University of the Philippines to take up Medicine.
After passing the Physician Licensure Exam, she proceeded to practice Pediatrics in several hospitals including Philippine General Hospital, Philips Memorial Hospital, and Northern Mindanao Medical Center. Apart from her residency, she has also served as training officer and visiting consultant.
In all these works, Dr. Gaid found her niche in her advocacy for special children and early detection of cancer. She has tirelessly pushed for the establishment of a special education program and its support system in Cagayan De Oro City which include regular dental/medical consultations, weekly feeding programs and therapy sessions.  Through her initiative and special attention to children's needs, Dr. Gaid made possible the creation of the Chemotherapy Unit of the Northern Mindanao Medical Center. It has become a satellite center for the early detection of cancer, specifically Retinoblastoma.
These successful endeavors did not go unnoticed. In 2015, UP College of Medicine bestowed on her the Centennial Recognition Award of the Department of Pediatrics. The year before this, Philippine Pediatric Society awarded her Outstanding Pediatrician in Community Pediatrics.
Dr. Gaid's social concern is anchored on her Christian faith. In CDO UCCP church, Dr. Gaid spearheads the church's health ministry in a long-running weekly free clinic which has served neighboring urban poor communities as well. She has also tapped colleagues in the Philippine Medical Society for medical missions in rural poor outreach communities of the church. In the aftermath of Typhoon Sendong, she served pediatric evacuees. For Dr. Gaid, truly faith without action is dead. Dr. Gaid is married to a fellow doctor, Rene Antonio Gaid with whom she has four beautiful daughters, equally successful in their chosen career paths.
COL. JOCELYN PANCRUDO-TURLA
Col. Turla grew up in church, sang and conducted the choir, and led the Christian Youth Fellowship. It was here that she developed her love for people, as manifested in her long service and illustrious career path in the Armed Forces of the Philippines as Medical Doctor up to the present. Col. Jocelyn Pancrudo-Turla has averaged 3 awards every year, receiving the same award five times in a row (Award of Military Civic Action Medal 2014,2009,1999,1995,1992,), and even as much as eleven times (Award of the Military Merit Medal 2015, 2014, 2010, 2009, 2007, 2005, 2004, 2003,1998,1996,1991).
Her impressive record has its roots as well from her Christian education. In Silliman University, she developed her physical and intellectual stamina that would prepare her for the rigors of medicine and the demands of a military profession. In her four years of study at Silliman, she lived in cooperative dormitories (at Edna Bell Hall and Channon Hall) where she learned to develop her skills in dealing with people.
After graduating from Silliman University with the degree of Bachelor of Science in Psychology in 1981, Joy (as she is fondly called) proceeded to study medicine and later applied for pediatrics residency training program at the Armed Forces of the Philippines Medical Center. While on training in pediatrics, she was called to active duty as a Captain of the AFP Regular Force. Since then, her career path has brought her to various field assignments in the major Philippine army units and unified commands of the AFP. In further courses and trainings in the AFP, Joy has proven to be the ideal student, graduating always at the top 10 of the class. It is this pursuit of excellence that brought her to the United States for an executive course prior to assuming top level positions.
When she finally took the reins of leadership, Col. Turla showed how a medical officer of the AFP should be, organizing health and developing linkages with public agencies and private institutions that greatly enhance capabilities to carry out the AFP's mission. With professional competence and managerial acumen, Col. Turla directed the Forward Medical Responders during calamities, as in the Super Typhoon Yolanda and Zamboanga Siege.  In 2000, she was awarded the Bronze Cross Medal for the act of heroism in the Payatas Trashslide. Working round the clock, Col. Turla led her team in the search and rescue of victims.
Col. Turla whose work has taken her to war-torn places has contributed a great deal in recasting the AFP's mission to "win the peace." She has served not only the AFP personnel and their dependents, but even the community. Thus, her present position of Deputy Commander for Professional Services, the highest position a female doctor has ever reached in the AFP, a position for the "crème de la crème" officers in the AFP Medical Center, is one that she highly deserves. Col. Turla and her husband, Atty. Bobby Turla, a widower with four daughters from his previous marriage, are blessed with a son who wants to be a doctor like his mother.
Thirteen names of long-serving faculty and staff of Silliman University who have passed on will be unveiled in a solemn ceremony on August 26, 2016. Their names are etched in plates and will be added to the list of personnel previously honored on the Heritage Builders Wall.
Located at the south lawn of the Silliman Hall, the Heritage Builders Wall recognizes the contributions of faculty and staff members who have dedicated their life to the University for at least two decades. They are regarded as among those from whom Silliman draws inspiration in developing further its facilities, programs, and services.
This year, Silliman honors the memory of the following: Frederic G. Appleton, University Pastor  (26 years of service); Thelma L. Appleton, Dean of Women, University Social Secretary, Acting Director, Student Aid, Administrative Assistant and Divinity School Student Aid Consultant (26 years of service); Benigno V. Cordura, High School Instructor (28 years of service); Marcela Risma-Cordura, High School Assistant Professor, Assistant to the Dean, Graduate School, Dean and Associate Professor College of Education (29 years of service); Fe Villagonzalo-Mancao, Instructor, High School, Acting Supervising Principal, High School (24 years of service); Nephtali M. Romero, Assistant Manager, Cafeteria, Instructor, High School (28 years of service); Douglas Vernon, University Pastor (19 years of service); Dorotha C. Vernon, Acting Director, Social Affairs (19 year of service); Rosario R. Yañez, Director, Christian Education, Silliman Church and Instructor, High School; Ancecita A. Caro, Laundrywoman, SUMC (41 years of service); Simplicio P. Divino, Sr., Stockman/Cutter, SU Press (36 years of service); Eufemio R. Esmero, Farm Superintendent & Laboratory Assistant, Scheide Farm, College of Agriculture (36 years of service); and Abunio C. Voluntad, Chief Janitor, Buildings & Grounds (36 years of service).
The Sillimanians In Metro Manila (SIMM) alumni chapter celebrated the 115th Founders Day by honoring Sillimanians who are now part of the Cabient of President Rodrigo R. Duterte and those who have been newly elected in congressional and local positions. Awarded was also SIMM's very own 2016 Outstanding Sillimanian Award receipient. The evening's honorees were: Presidential Spokesman Sec. Ernesto Abella, DepEd Sec. Leonor Magtolis-Briones, Deputy BIR Commissioner Clint Aranas, DAR Usec. Epifania D. Anfone, Deputy Secretary General for Legislative Operations, House of Representatives Atty. Artemio A. Adasa, Jr., Rep. Manuel T. Sagarbarria, Rep. Jocelyn Sy-Limkaichong, Dumaguete City Mayor Felipe Antonio B. Remollo represented by his wife Atty. Christine Cuisa-Remollo and 2016 OSA Col. Jocelyn Pancrudo-Turla.
The alumni fellowship night dubbed as, Can't Stop the Music, was held last August 13, 2016 at the Ballroom of the Heritage Hotel Manila.  World class alumni singers Andy Bais, Lloyd Young and Aliw Awardee Dondi Ong entertained the well-attended alumni event.