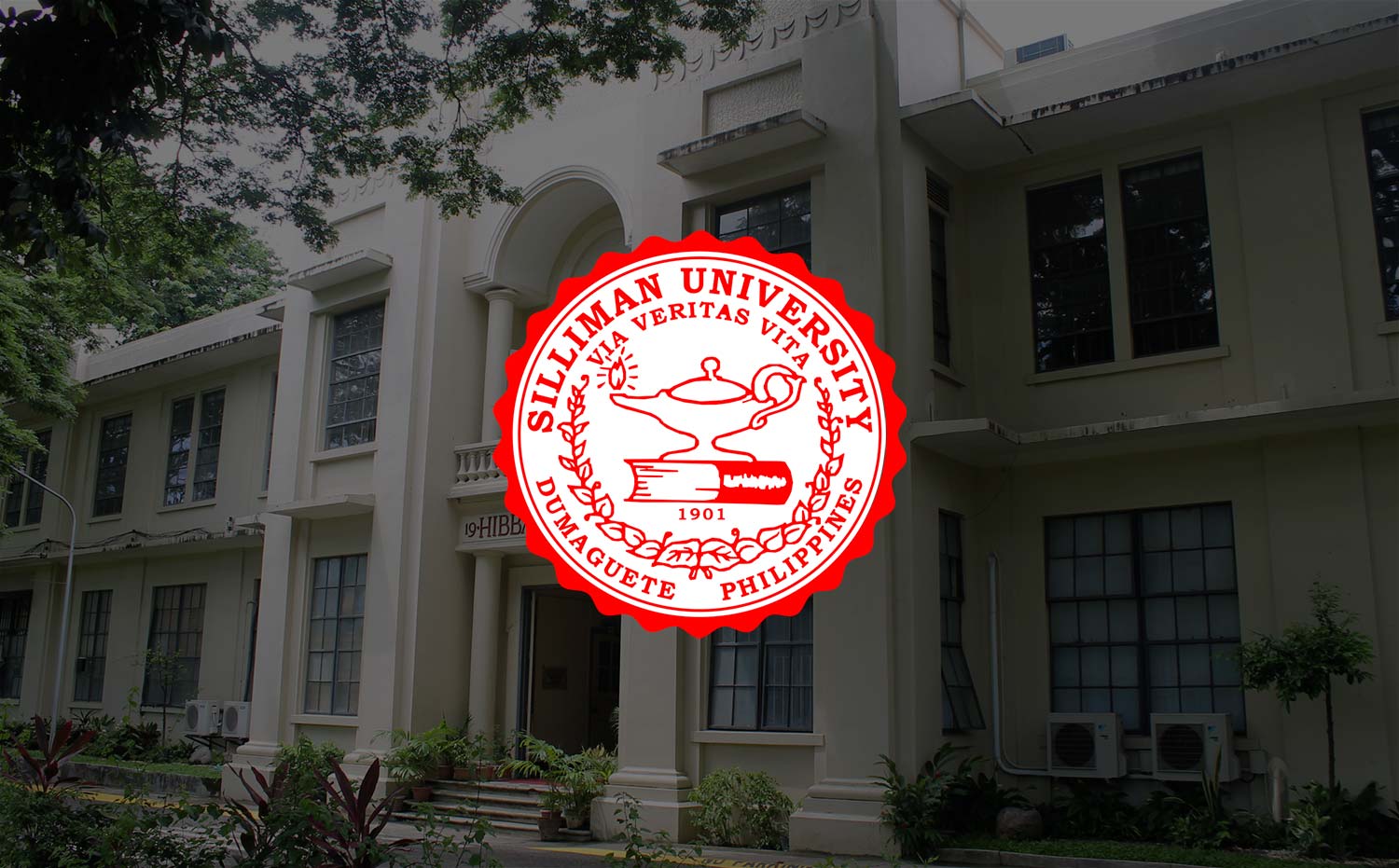 2 Topnotchers from Silliman in 2016 MedTech Board Exam
Two graduates from the Institute of Clinical Laboratory Sciences (ICLS) attained the highest scores in the recent Medical Technologist Licensure Exam administered last August 27 and 28.
Roselle Louise L. Publico and Clarisse Joan C. Cadano, who both graduated last March, clinched first place and second place, respectively. Publico scored a rating of 91.10% while Cadano got 90.70%. They lead this year's batch of 150 passers.
Silliman also ranked ninth among the top performing schools in the Philippines with a passing average of 96.15%, higher than the national average of of 80.84%.
Congratulations to the rest of our new Registered Medical Technologists:
Ababa, Joshua E.
Acuña, Kryztal
Ada Jr., Jovencio F.
Adana, Angel Marci Lee A.
Adanza, Nichole Kristian Y.           
Agaban, Luiza May D.
Agir, Janssen S.
Aguilar, Malaika L.            
Alaba, Angelo S.
Alberto, Maria Lyrah O.
Alcoran, Alyssa Jean B.
Alde, Jules Keith F.
Alvarez, Michael P.
Amancio, Gene Rolan A.
Amante, Johnin Loreane S.
Arac, Diane Jane P.
Aranding, Dwight Joshua M.
Arrieta, Chezka Mae S.
Austero, Jucille Ann C.
Avanzado, Andrianne D.               
Avila, Lorvijan G.
Babac, Noel Jr. G.
Baja, Vanessa S.
Baliling, Ergene Marie R.
Ballo-allo, Houdini M.
Banagua, Chloe Irish A.
Barte, Novelyne M.
Basadre, Alvin L.
Bation, Linalyn T.
Bellingan, Michelle Mae T.
Bermoy, Mavil G.
Bisabis, Ingrid Raine Q.
Boycillo, Arianna Nicole E.
Cablao, Mary Frances R.
Cagaanan, Kit Christian O.
Caldamo, Jose Marie R.
Camacho, Reysa Jam T.
Cameon, Mary Joy I.
Capangpangan, Zesha Mae D. 
Caroro, Nerikka Crizel T.
Catubay Jr., Jennifred N.
Cebedo, Adrian Teopisto IV E.
Chan, Keesey Neva C.
Chiong, James Adrian C.
Cimafranca, Samantha M.
Concepcion, Robi Ronaldo V.
Coosemans, Laura Lim L.
Corsame, Gilcel Alliana L.
Corsino, Jovilyn A. 
Curso, Krystal April Joy O.
Dabuet, Kristianne Chyna C.
Dames, Alycia Mae C.
De los Santos, Alexus Dave C.
Dela Cruz, Celine Veneria F.
Dela Torre, Jason Leroy A.
Delara, Mary Antoniet L.
Deposa, Lyra Althea M.
Divinagracia, John Joshua D.
Dugso, Dariel Jade B.
Ebarle, Danica Elaine B.
Edjic, Ma. Agnese E.
Ege, Frances Nicholynn G.
Enad, Zaira Zusanne Stephanie A.
Engay, Abigail Niña A.
Escatron, Guada R.
Estonilo, Christine P.
Ferido, Jamilah T.
Franco, Marivic P.
Galabay, Lhe Jardin C.
Ganser, Vanessa Kimberly V.
Gracia, Robie G.
Guarin, Francisco Mariano B.
Guevarra, Danica Mariel B.
Hernani, Jairah Sheila Joy F.
Herrera, Jicelle Anne G.
Homecillo, Michelle T.
Inoy, Limuel S.
Klumpp, Caroline S.
Labradores, Edina Grace A.
Leyson, Mary Claire F.
Luna, Sheena Gail A.
Macalua, Kian P.
Magtajas, Maria Jane Roexcel P.               
Makasiar, Ian Rey R.
Maningo, Elcie B.
Mapeso, Cede Cedric K.
Maputi, Hannah Mae A.                
Maravillas, Mae Hope C.               
Masamayor, Janeth B.
Maxino, Lauren Therese E. 
Medalla, Keanu Bart E. 
Mendez, Jan Karl P.
Miranda, Justin Alaina R.
Moreno, Danielle
Navarra, Zarene N. 
Nervez, Klein B.
Novera, Ena Teresa C. 
Nuñez, Korina Gretta L.
Omania, Eymard Vince M. 
Ordoña, Louise Ceazar G.
Ordoñez, Angel C.
Pacarro, Jee Anne Lou B.
Palencia, Claire II B.
Palionay, Janica Psyle L.
Pandoro, Angellie Marie C.
Peranco, Jasper S.
Piñero, Iana Kristine G.
Pocpoc, Delfzyl Pearl C.
Polestico, Ian Kristhuz P.
Polinar, June Ann A.
Quilinguin, Nathalie Joy
Quiñon, Mary Micah L.
Quinquito, Yana R.
Rabanal, Wendy C.
Ramirez, Abigail B.
Ramos, Irene Sophia S.  
Ranque, Ma. Niña R. 
Rebojo, Jonah Claudine D. 
Rivas, Cherl Anne P. 
Salde, Krystle Micah P.
Sale, Shaira N.
Samillano, Shairalyn C.
Santos, Elaiza Gail G.
Sarming, Imee Florianne M.
Sarte, Jonnel G.
Sedillo, John Carl V.
Sevilla, Loreanne Novem C.
Singcay, Quennie Joy Y.
Somblingo, Charlene Flor R.
Somorostro, Claudette S.
Suelto, Kamille Ezra B.
Sumagka, Indira M.
Talian, Diana Lawraine R.
Tenaja, Earl Francis S.
Trinidad, Jacklyn Mae B.
Tubac, DC Jean
Ung, Hannei Lei C.
Ung, Karen Kathlyn P.
Vendiola, Valeighree R.
Villa, Chin Charles Y.
Villaflor, Mc Laury J.
Villaflores, Natalia Q. 
Yecyec, Janella F.
Yecyec, Jeanette F.
Zamora, Precious Gay L.
Zerna, Lalaine D.