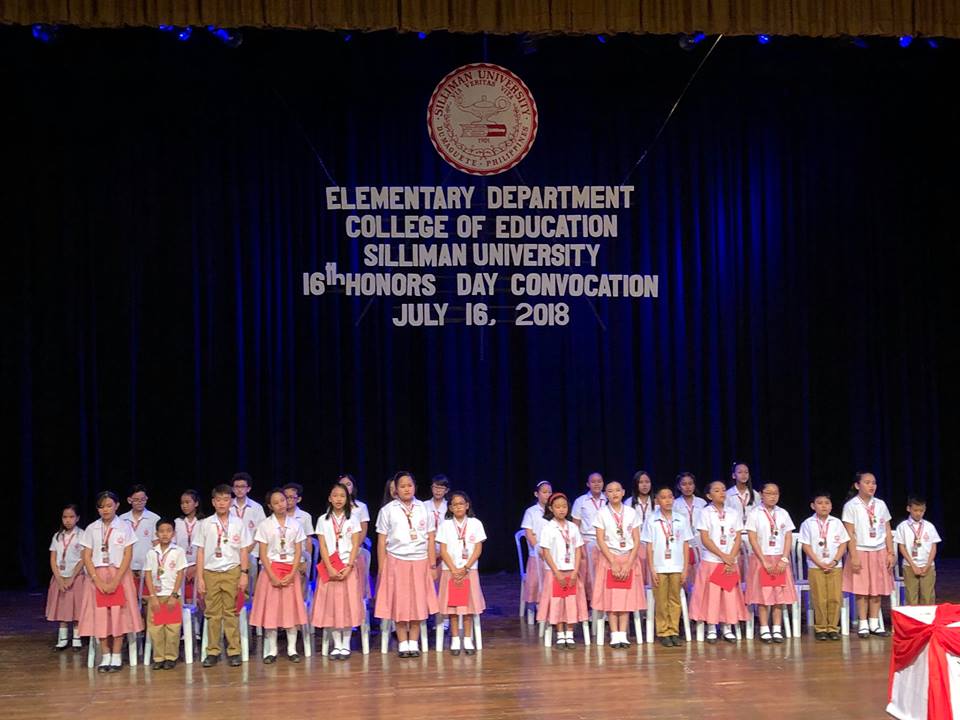 28 Elementary Pupils Receive Academic Honors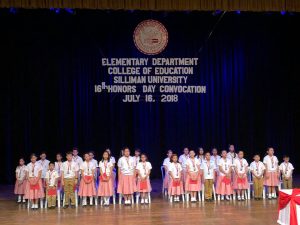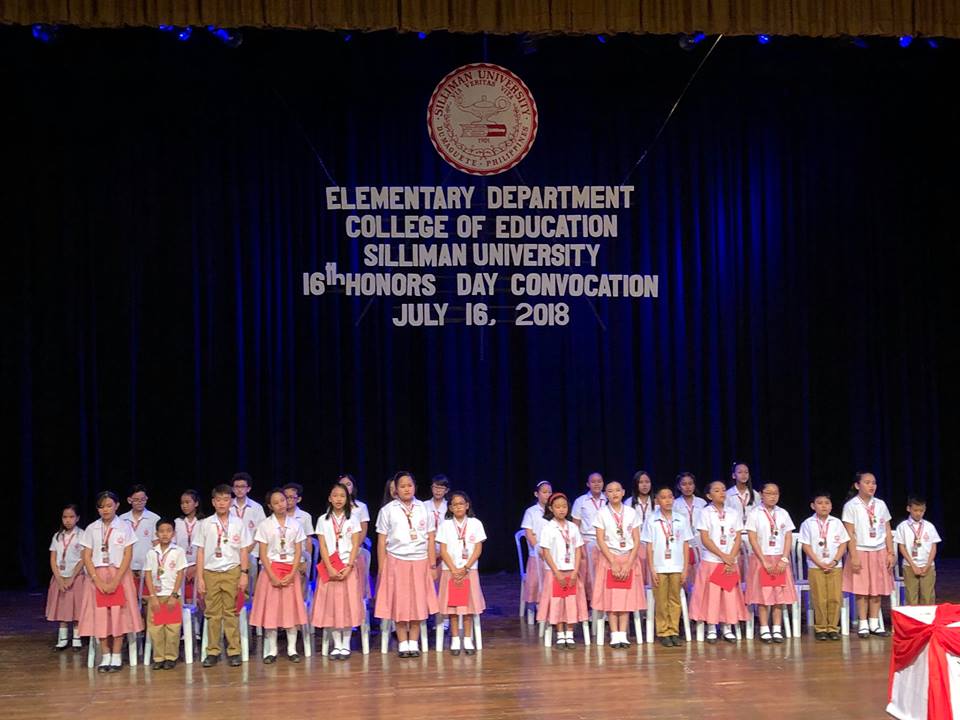 A total of 15 fifth and sixth graders were awarded the highest distinction of School Honors, while 13 received Class Honors during the 16th Honors and Recognition Day Convocation of the Elementary Department held July 16 at the Claire Isabel McGill Luce Auditorium.
Academic honors are given to students with high marks, with no grade below 85 per cent in any subject, and are neither attending any tutorial class nor enlisted in a special Filipino class. School Honors are awarded to students with a general average of at least 95. Class Honors are given to those with a general average between 90 and 94.99.
GRADE V         
School Honors 
Ethan Andre Balfiños
Synde M. Berbosidad
Johann Matthew B. Calingacion
Sofia Jae A. Caraig
Francine Lee A. Diputado
Mar Jose Jesus L. Enopia
Zuleikha Q. Erames
Karla Concepcion A. Fontelo
Class Honors 
Andrea Louisse D. De Jesus
Roan Eren Gail D. Escarilla
Maria Kassandra P. Laxina
Naina Dominique D. Tagle
Ann Mae O. Yang
GRADE VI          
School Honors 
Mayumi P. Abesamis
Alyssa Kyrene C. Amistoso
Thea Karis R. Burgos
Annica Racey B. Galang
Lance Jairus M. Kho
Mark Laurence G. Montealto
Meliscent Deanne V. Tijing
Class Honors 
Elyza Lorraine A. Aurea
Kaissa B. Carriaga
Mia Victoria B. Medina
Jose Antonio D. Mission
Brayl Allen L. Noufal
Althea Gwyneth Ysabelle B. Picardal
Justine M. Sato
Karlene Lei L. Villanueva