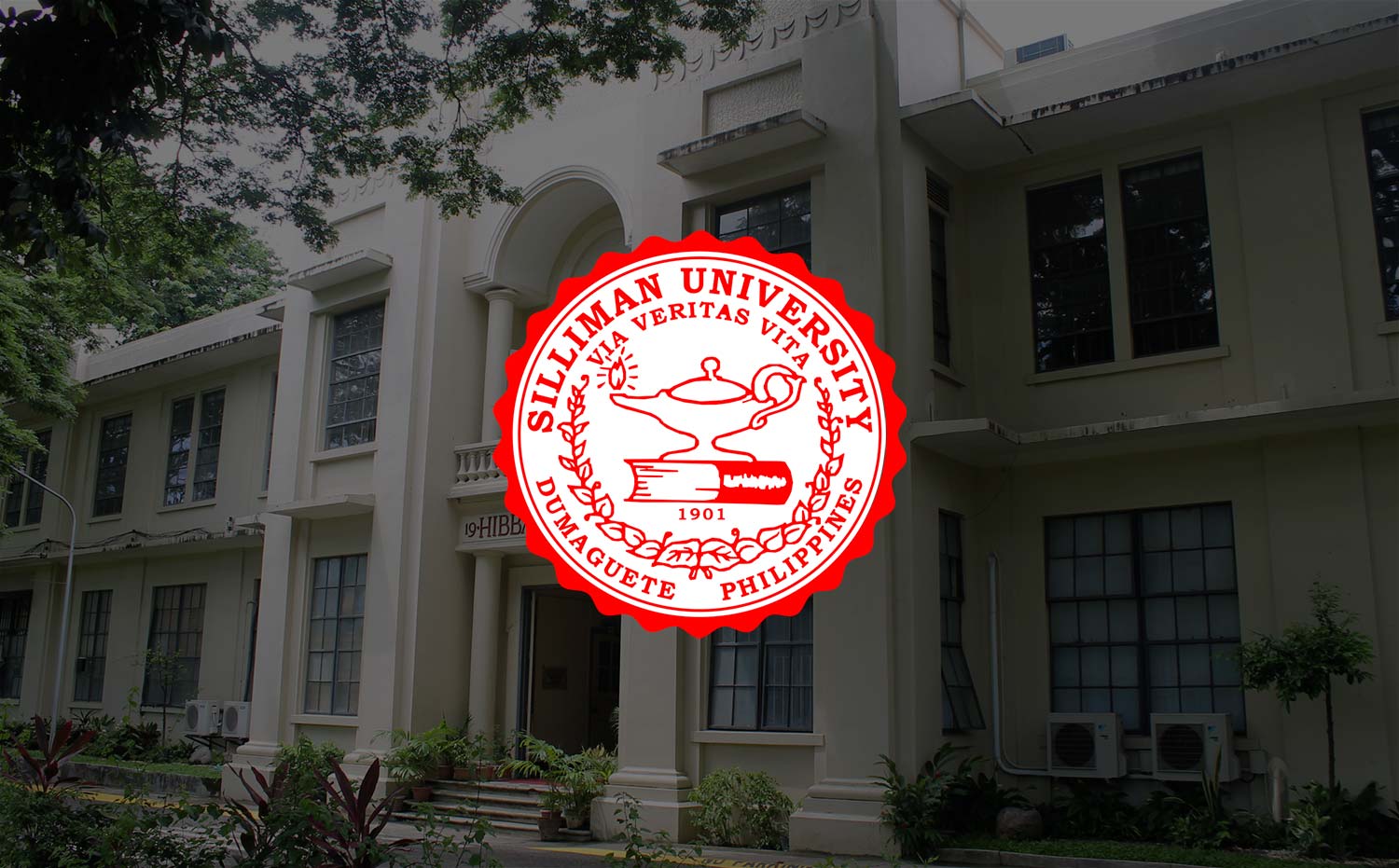 Sendong Brought Out 'Heroes' — Dr. Malayang
Silliman University President Dr. Ben S. Malayang III issued his New Year's message on the University website with a special tribute to the people whom he called "heroes" in the tragedy caused by Typhoon Sendong.
"(Typhoon Sendong) left thousands homeless and grieving… But that same tragedy brought out something positive: It united us as one Filipino nation to help, and so brought simple smiles on the faces of thousands badly hit," Dr. Malayang wrote.
He described the situation during the typhoon and the relief efforts spearheaded by individuals and organizations, such as Silliman. While it was a tragedy that affected thousands in Negros Oriental, Cagayan de Oro and Iligan, he said: "It painted pictures of heroes in ordinary people in our midst."
Dr. Malayang described the extent to which everybody pitched in: "(We saw) people from different ages and socio-economic backgrounds joining hands, swimming against the floodwater to save lives, tirelessly trekking in knee-deep mud to deliver relief goods, shoveling out debris to put children back to school, and making caring for people whom they just met for the first time a family and community affair."
Despite what happened, he shared: "…we can still see the greatness of the Lord in the millions who unselfishly dedicated their lives to give hope for brighter times ahead to the families affected."
"And all throughout, the source of fulfillment among us has always been the simples of smiles, of 'salamat kaayo', of handshakes and hugs, of children waving goodbye, of teary-eyed mothers receiving free medicines, and of people like you who ever tire to remind us that we are all in this together," Dr. Malayang stressed.
Silliman University continues to be involved in relief operations. It maintains a running accounting of all its donations received directly or through the Silliman University Church.
(Read Dr. Malayang's full message: Heroes)
The list below shows updates:
RELIEF MINISTRY OF SILLIMAN UNIVERSITY
Updates as of 21 February 2012
SILLIMAN UNIVERSITY FIREFIGHTERS AND RESCUE UNIT
December 17, 2011

Search and Rescue Operation

Areas Covered

Tubtubon, Sibulan
Maslog, Sibulan
Brgy. Camanjac, Dumaguete City
West Balabag, Valencia

December 18, 2011

Search and Rescue Operation

Areas Covered

Buloc Buloc, Sibulan
Pitong Gatang Subdivision, Sibulan

December 19, 2011

Recovery and Rehabilitation

Areas Covered

Brgy. Candau-ay, Dumaguete City
West Balabag, Valencia

December 20, 2011

Recovery and Rehabilitation Efforts

Areas Covered

Brgy. Batinguel, Dumaguete City
Brgy. Candau-ay, Dumaguete City
Camanjac, Sibulan
Ajong, Sibulan
Tubtubon, Sibulan
Ocoy, Sibulan

December 21, 2011

Recovery and Rehabilitation Efforts

Valencia, Negros Oriental

December 22, 2011

Recovery and Rehabilitation Efforts

Valencia, Negros Oriental

December 23, 2011

Recovery and Rehabilitation Efforts

Valencia, Negros Oriental

December 27, 2011

Recovery and Rehabilitation Efforts

East Balabag, Valencia, Negros Oriental

December 28, 2011

Recovery and Rehabilitation Efforts

Candauay, Junob – Dumaguete

December 29, 2011

Recovery and Rehabilitation Efforts

Candauay, Junob – Dumaguete

December 30, 2011

Recovery and Rehabilitation Efforts

Candauay, Dumaguete, Looc, Sibulan

January 2, 2012

Recovery and Rehabilitation Efforts

Valencia

January 3, 2012

Recovery and Rehabilitation Efforts

Valencia

January 4, 2012

Recovery and Rehabilitation Efforts

Valencia

January 5, 2012

Recovery and Rehabilitation Efforts

Valencia

January 6, 2012

Recovery and Rehabilitation Efforts

Valencia

January 7, 2012

Recovery and Rehabilitation Efforts

Valencia

SILLIMAN WATER As of January 24, 2012
Brgy. Ocoy, Sibulan

Refilling Station

24 gallons

Bgry. Junob, Dumaguete City

Refilling Station

25 gallons

Brgy. Batinguel, Dumaguete City

Refilling Station

25 gallons

Brgy. Tubtubon, Sibulan

Refilling Station

25 gallons

SU Fire and Rescue Brigade

Drinking Station

ABS-CBN Relief Operation Center

Drinking Station

Gawad Kalinga Relief Operation Center

Drinking Station

Total Water Distributed

Approximately 25,000 liters

SILLIMAN UNIVERSITY CHURCH RELIEF DONATIONS AND DISTRIBUTIONS
December 19, 2011

First Batch of Relief Goods

Recipient: Dgte. DSWD

December 21, 2011

83 pails, 83 pots, 13 mats, 4 boxes of noodles, 4 boxes of sardines, assorted clothing

December 27, 2011

2 Vans of relief goods from Central Philippine University

360 sets of relief goods

300 sets of used clothing

(male, female, and children sets)

175 sets of relief goods

100 food packs

Recipients:

60 families in Tubtubon, Sibulan

175 families in Junob, Dumaguete City

300 families in Ocoy, Sibulan

December 30, 2011

300 sets of used clothing and food packs (with vitamin supplies)

300 families in Ocoy, Sibulan

January 3, 2012

100 sets of used clothing, pots, pails, mats, and food packs

45 families in Brgy. Caidiocan, Valencia

12 families in Malabo, Valencia

12 families in Pulangbato, Valencia

7 families in Cambocad, Valencia

December 27, 2011

Assorted Medicines and Vitamins donated by Mr. and Mrs. Clinton Campos-Hess of United Laboratories, Inc.

Php 182,016 est. amount (first tranche)

December 30, 2011

Additional assorted Vitamins

15 boxes (second tranche)

January 5, 2012

Distribution Areas as of January 5, 2012

300 families in Ocoy, Sibulan

100 families in Caidiocan, Cambocad, Malabo, and Pulangbato,Valencia

Total (est):

Adults 1,000

250 ages 55 yrs. and above

500 ages 12 yrs. and below

200 ages 2 yrs. And below

January 19, 2012

Received from the Office of Senator Panfilo Lacson

430 mattresses, 430 blankets, and 200 boxes of bottled water

Distribution Area as of January 21, 2012

Through UCCP Valencia and Valencia DSWD

37 mattresses and blankets for Brgy. Malaunay

45 mattresses and blankets for Brgy. Caidiocan

12 mattresses and blankets for Brgy. Malabo

8 mattresses and blankets for Brgy. Pulangbato

7 mattresses and blankets for Brgy. Cambocad

February 4, 2012

Distribution of Food Packs

45 families in Brgy. Tubtubon, Sibulan

45 families in Brgy. Caidiocan, Valencia

RockEd Philippines

135 pairs of slippers in Brgy. Tubtubon, Valencia

270 pairs of slippers in Brgy. Caidiocan, Valencia
| | | |
| --- | --- | --- |
| As of January 30, 2012 | Total Cash Donations | Php 808,166.94 |
ABS-CBN SAGIP KAPAMILYA RELIEF OPERATION CENTER at Assembly Hall

As of December 27, 2011

1,500 packs of rice, canned goods and noodles

Areas Covered

Brgy. Candau-ay, Dumaguete City

Brgy. Batinguel, Dumaguete City

Brgy. Junob, Dumaguete City

100 bags of used clothing, blankets, and assorted toys

100 boxes of mineral water

3,000 sets of food packs and used clothing

Tanjay City, Negros Oriental

As of December 31, 2011

ABS-CBN through Silliman Relief Ministry Operation

180 sets of used clothing

180 food packs

Junob, Dumaguete City

200 sets of used clothing

200 food packs

Cadawinonan, Dumaguete City

155 sets of used clothing

Looc, Sibulan

500 sets of used clothing

500 food packs

Northern District Conference UCCP Relief Operation

12 sets of used clothing

12 food packs

Calabnugan, Sibulan

January 2, 2012

1,500 sets of used clothing and food packs

Brgys. Cadauay, 8, Batinguel, and Junob, Dumaguete City

January 3, 2012

100 sets of used clothing and food packs

45 families in Brgy. Caidiocan, Valencia

12 families in Malabo, Valencia

12 families in Pulangbato, Valencia

7 families in Cambocad, Valencia

Medical Mission at Assembly Hall

January 7, 2012

Medical Mission

Free Massage

Free Haircut

Feeding

Relief Goods

1,490

376

519

700

3,888

Total Number of Beneficiaries: 6,914

January 11, 2012

Distribution of food packs and

Used clothing (on-going)

Tanjay and other municipalities

Estimated wt. 20 tons
GAWAD KALINGA RELIEF OPERATION CENTER at Assembly Hall
As of December 27, 2011

1 Truckload of assorted medicines, food packs, and used clothing

Areas to be covered

Valencia, Negros Oriental

1 truckload of assorted food pack, used clothing, and mineral water

Junob, Dumaguete City
| | | |
| --- | --- | --- |
| As of December 27, 2011 | For Cagayan de Oro City and Iligan City Area through Bishop Melzar Labuntog | Php 40,000.00 |
| As of January 15, 2012 | For Cagayan de Oro City and Iligan City Area through Bishop Melzar Labuntog | Php 40,000.00 |
January 14, 2012

Social Work Department

Brgy. Junob, Dumaguete City

January 21, 2012

Psychology Department, Social Work Department, College of Nursing, Marina Mission Clinic,

Student Guidance and Testing Center, Nutrition and Dietetics Department, and Justice and Peace Center

Brgy. Ocoy, Sibulan

200 children

300 adults

Distribution of school supplies

Feeding program

Health and Sanitation

Nutrition

January 21, 2012

Social Work Department

Gawad Kalinga and Habitat for Humanity affected communities in Dumaguete City

February 4, 2012

Psychology Department, Social Work Department, College of Nursing, Marina Mission Clinic,

Student Guidance and Testing Center, Nutrition and Dietetics Department,

Brgy. Tubtubon, Sibulan and Brgy. Caidiocan, Valencia

MEDICAL SUPPLIES FROM THE CATHOLIC MEDICAL MISSION through the Filipino Children's Fund, Inc. in New York (as of February 8, 2012)
Dumaguete City
#

ITEM NAME

QTY

MONETARY VALUE

price

dollars

pesos( 1 USD @ Php 42)

1

Ultra Heal Multi-day Dressing (11 cm x 11 cm)

549 bx

$14.22/bx

7,806.78

327,884.76

2

Ultra Heal Multi-day Dressing ( 7 cm x 9 cm)

73 bx

$14.22/bx

1,038.06

43,598.52

3

Levocetirizine Dihydrochloride ( 5mg)

190 btls

$249.97/btl

47,304.30

1,986,780.60

4

Amoxicillin (500 mg)

19 btls

$184.50/btl

3,505.50

147,231.00

5

Dex PC Cough (473 ml)

96 btls

$30.07/btl

2,886.72

121,242.24

6

Famotidine (20 mg)

28 btls

$865/btl

24,220.00

1,017,240.00

7

Pravastatin

19 btls

$1,687.9/btl

32,070.10

1,346,944.20

TOTAL

$118,831.46

Php 4,990,921.32

Valencia
#

ITEM NAME

QTY

MONETARY VALUE

price

dollars

pesos( 1 USD @ Php 42)

1

Ultra Heal Multi-day Dressing (11 cm x 11 cm)

230 bxs

$14.22/bx

3,270.60

137,365.20

2

Ultra Heal Multi-day Dressing ( 7 cm x 9 cm)

31 bxs

$14.22/bx

440.82

18,514.44

3

Levocetirizine Dihydrochloride ( 5mg)

80 btls

$249.97/btl

19,917.60

836,539.20

4

Amoxicillin (500 mg)

8 btls

$184.50/btl

1,476.00

61,992.00

5

Dex PC Cough (473 ml)

41 btls

$30.07/btl

1,232.87

51,780.54

6

Famotidine (20 mg)

12 btls

$865/btl

10,380.00

435,960.00

7

Pravastatin

8 btls

$1,687.9/btl

13,503.20

567,134.40

TOTAL

$50,221.09

Php 2,109,985.78

Tanjay City
#

ITEM NAME

QTY

MONETARY VALUE

price

dollars

pesos( 1 USD @ Php 42)

1

Ultra Heal Multi-day Dressing (11 cm x 11 cm)

662 bxs

$14.22/bx

9,413.64

395,372.88

2

Ultra Heal Multi-day Dressing ( 7 cm x 9 cm)

88 bxs

$14.22/bx

1,251.36

52,557.12

3

Levocetirizine Dihydrochloride ( 5mg)

230 btls

$249.97/btl

57,263.10

2,405,050.20

4

Amoxicillin (500 mg)

23 btls

$184.50/btl

4,243.50

178,227.00

5

Dex PC Cough (473 ml)

117 btls

$30.07/btl

3,518.19

147,763.98

6

Famotidine (20 mg)

34 btls

$865/btl

29,410.00

1,235,220.00

7

Pravastatin

23 btls

$1,687.9/btl

38,821.70

1,630,511.40

TOTAL

$143,921.49

Php 6,044,702.58

Sibulan
#

ITEM NAME

QTY

MONETARY VALUE

price

dollars

pesos( 1 USD @ Php 42)

1

Ultra Heal Multi-day Dressing (11 cm x 11 cm)

230 bxs

$14.22/bx

3,270.60

137,365.20

2

Ultra Heal Multi-day Dressing ( 7 cm x 9 cm)

31 bxs

$14.22/bx

440.82

18,514.44

3

Levocetirizine Dihydrochloride ( 5mg)

80 btls

$249.97/btl

19,997.60

839,899.20

4

Amoxicillin (500 mg)

8 btls

$184.50/btl

1,476.00

61,992.00

5

Dex PC Cough (473 ml)

41 btls

$30.07/btl

1,232.87

51,780.54

6

Famotidine (20 mg)

12 btls

$865/btl

10,380.00

435,960.00

7

Pravastatin

8 btls

$1,687.9/btl

13,503.20

567,134.40

TOTAL

$50,301.09

Php 2,112,645.78

Marina Mission Clinic
#

ITEM NAME

QTY

MONETARY VALUE

price

dollars

pesos( 1 USD @ Php 42)

1

Ultra Heal Multi-day Dressing (11 cm x 11 cm)

115 bxs

$14.22/bx

1,635.30

68,682.60

2

Ultra Heal Multi-day Dressing ( 7 cm x 9 cm)

15 bxs

$14.22/bx

213.30

8,958.60

3

Levocetirizine Dihydrochloride ( 5mg)

39 btls

$249.97/btl

9,748.83

409,450.86

4

Amoxicillin (500 mg)

4 btls

$184.50/btl

738.00

30,996.00

5

Dex PC Cough (473 ml)

20 btls

$30.07/btl

601.40

25,258.80

6

Famotidine (20 mg)

6 btls

$865/btl

5,190.00

217,980.00

7

Pravastatin

4 btls

$1,687.9/btl

6,751.60

283,567.20

TOTAL

$24,878.43

Php 1,044,894.06

SUMCFI TB-DOTS
#

ITEM NAME

QTY

MONETARY VALUE

price

dollars

pesos( 1 USD @ Php 42)

1

Ultra Heal Multi-day Dressing (11 cm x 11 cm)

288 bxs

$14.22/bx

4,095.36

172,005.12

2

Ultra Heal Multi-day Dressing ( 7 cm x 9 cm)

8 bxs

$14.22/bx

113.76

4,777.92

3

Levocetirizine Dihydrochloride ( 5mg)

100 btls

$249.97/btl

24,997.00

1,049,874.00

4

Amoxicillin (500 mg)

9 btls

$184.50/btl

1,660.50

69,741.00

5

Dex PC Cough (473 ml)

50 btls

$30.07/btl

1,503.50

63,147.00

6

Famotidine (20 mg)

15 btls

$865/btl

12,975.00

544,950.00

7

Pravastatin

9 btls

$1,687.9/btl

15,191.10

638,026.20

TOTAL

$60,536.22

Php 2,542,521.24
Groups/Institutions
Silliman University ROTC and Red Shield Fraternity/Sorority
North City Elementary School students
ACSAT Dumaguete students
Negros Oriental High School students
SU College of Nursing students
Youth Advocates Through Theater Arts (YATTA)
SU College of Arts and Sciences students
SU College of Performing and Visual Arts students
Destiny Christian Center, Banilad, Dumaguete City
Department of Education Division of Dumaguete City
SU Institute of Clinical Laboratory Sciences students
City Central Elementary School
Cantil-e Elementary School
Cadawinonan Elementary School
SU Civic Welfare Training Service (CWTS)
Jovito Salonga Center for Law and Development
Century Security Services
Singles for Christ – Sibulan Cluster
BBC
Negros Oriental Medical Society, Inc.
Philippine National Police – Dumaguete
RockEd Dumaguete
Individuals
Roselyn Caballero
Bezale Caballero
Ebenezer Caballero
Jennifer Musa
Alex Grajo
Mercedes Morte
Edith Calbog
Jonah Banaybanay
Rhomel Teves
Ma. Corazon Pis-an
Rosemary Aranas
Yreca Jane Dagodog
Thea Alyssa Ejera
Raquel B. Francisco
Lizbeth Cabajog
Jermaine Melon
Aubrey Albina
Ivy May Loquero
Jill Santa Ana
Cherry Claire Culminas
Lynette Catherine Gamallo
Merlene Abao
Dessa Quesada-Palm
Rachel Amit
Harry Rodwell, Jr.
Adrian Jacob Badon
Joey Khan Limbaga
Rhafael Mars Ramos
Virginia Albios
Vrianne Roy Gidor
Mark Anthony Sy
Gens Jerann Puracan
Gerwin Ijan
Sean Caballes
Divine Marie Canafuego
John Drake Cempron
Christian Leo Turtal
Angel Sweet Lazaga
Gladden Echin
Zenaida Catadman
Victoria Maquiling
Bernadith de Jesus
Araceli Pinero
Josiely Ombos
Merlyn Uzarraga
RJ Catadman
Genevieve Bucol
Kaethryn Cabatbat
Wenzel John Basolinia
Julibeth Dominguez
John Lumapay
Floyd Tinio
Marie Janelle Vintola
Jaycee Crystal Echavez
Frances Claire Vintola
Raymund Anthony Ayco
Fritchie Ecat
Checknya Candia
Jaika May Loayon
Hermie Batomalaque
Renalyn Teofilo
Patricia Reyes
Edlyn Abrio
Efraim Culminas
Jed James Wasawas
Christine Trono
Alexander Aranas, Jr.
Benjie Kitay
Franco Babor
Anecito Lacson
Jen Kyrie Denoy
Paul Anthony Cataylo
Jereo Granada
Estar Harvey Zerna
Caridad Obate
Glenda Duran
Ailyn Caro
Atty. Tabitha Tinagan
Dr. Edna Calingacion
Shajara Mae Codilla
Mariedol Real
Maria Bernadiht Grafe
Rochie Cagara
Catalino Amores
Mary Ann Diego
Mary Joy Ollina
Mary Love Sumagang
Mary Cris Sumagang
JR Gajunera
Bernard Gajunera
Renifill Ollina
Roel Sumagang
Julie Diego
Mariefe Torcia
Harold Roda
Annalyn Ollina
Roben Ollina
Ian Casocot
Arlene Delloso-Uypitching
Leah Diego
Julie Ann Kilapkilap
Josephine Placia
Rhea Joy Villanueva
Julie Alano
Mr. and Mrs. Ben and Margie Poblete
Prof. Emervencia Ligutom
Andrea Alviola
SU Water (through the support of Advent Presbyterian Church)
Edwin Borja
Stephen Semafranca
Rolan Jay Detablan
Stephene Clyde Tingson
Gorgonio Jandog
Jorame Cadelnia
Rodel Tindi
Rolan Asonio
Edgar Solis
Charlito Bacud
Frederick Ganaan – Staff
Harvey Lazalita – Staff
Arnold Jerky Somoza – Asst. in Operation
SU Volunteer Firefighter and Rescue Unit
Princeton Apura
Wilfredo Amor
Arsenio Inoferio
Romeo Mercado
Joemar Bandoquillo
Elejohn Bagtindon
Christopher Burgos
Jan Credo
Carlito Aquit
Marlon Cornelio
Pablo Condicion
Bruce Lagarde
Naomi Lagarde
Greg Morales
Johnston Diputado,
Reu Ismil
Edgar Tabuada,
Rudy Catarata
Efren E. Garcillano
Silliman University Alumni Association – United Kingdom (SUAA-UK)
Ms. Mylene Freires (SUAA-UK)
Mr. Ernest Tsui (SUAA-UK)
Mr. Adlai Amor
Francis Parker School – San Diego, California (c/o Mr. Grant Lichtman, COO)
Smart Communications, Inc.
Central Philippines University, Iloilo City
SU Church Members
RockEd Philippines
Trustee Roselyn G. Delloso
Mr. and Mrs. Clinton Campos-Hess of United Laboratories, Inc
Dr. Eusebio and Mrs. Grace Kho (SU Alumni, IN)
Hadel Go
Harry Go, Jr.
Harry Go, Sr.
Marian Rutherford
Miguel Braganza (SUAANYNJ)
Rhonda Cunningham
Han Jingrong
Sebastian Anyanwu
Group of BASLA KAKAHI (Brgy. Sangke Livelihood Association), Hinobaan, Neg. Occ.
SU High School Batch 2007
SU High School Rizal 1993
SU CWTS Reservists Ms. Abugan and Ms. Amorin and Batch 2007-2008
Mr. Butch Flores
SU KNH KCDC para-teachers
Ms. Freda Roa
Mr. Edgar General
Justice Edgardo L. delos Santos, Court of Appeals
Ms. Kylie Tagubo
Ms. Araceli Balaba
ABS-CBN Sagip Kapamilya
Romarico Obeso
SU Alumni Association – Alberta, Canada (c/o Alexdel Amor and Boogie Malayang)
Eon Stakeholder Relations Co. (c/o Karen and Dang)
International Congregation in Kolding (c/o Elizabeth Padillo Olesen
Aldwyn Fernandez
Dr. and Mrs. Eusebio Kho
Elmer Estacion
SU Heights
Myrna Sweet
Manuel Utzurrum, Jr.
Romeo Corral
SU Alumni association, Inc.
Dr. Alfred Tan
Dr. Gloria De Guzman
Overseas Students Fellowship
Pacita Villanueva
Anonymous
Arlene Delloso-Uypitching
Silliman University Alumni & Friends @ San Diego ( SU Alumni of San Diego, CA)
Allen W. Garrido & Precila F. Garrido (SU Alumni, CA)
Ruby Leah Agnir & Rev Federico Agnir (SUACONA Founder, FL)
Rev. Bart Kelso & Prof. Priscilla Lasmarias Kelso (Boston, MA)
Silliman Alumni INT'L Chicago Chapter Inc.(SU Alumni, Chicago)
Maria Antonia Geary & Timothy M. Geary (SU alumni, IL)
Bruce D. Beran & Dolores H. Beran (SU Alumni, MD)
Dr. Romeo N. Dagdayan & Prosperidad Dagdayan (SU Alumni, NY)
Mrs. Zeny Duran Bennett (Immediate Past president SUACONA)
Faith & Jessie Duran (SUACONA Secretary & Alumni, CA)
Robert Gabon (member, LAFAUCC)
Erlyn Munda (member, LAFAUCC and SU alumnus)
Dr. Lowell Taclob (SU alumnus, NJ)
Betsy & Greg Jackson (SUACONA VP & Alumni, Ontario Canada)
ONSUAA (SU Alumni in Ontario, Canada)
Mr. & Mrs.Richard Elphick (SU Alumni, CT)
Mr. & Mrs Rene Tuballa (SU Alumni, MA)
Fred & Priscilla Abraham (SU Alumni, Vermont)
Remy D.& John P. Piccininni (SU Alumni, Oregon)
Dr. & Mrs. Gideon Z. Alegado (SU Alumni, OR)
C R & N P Heruela (SU Alumni, TX)
Joelvito & Imelda Villaluz (SU Alumni, CT)
Rev. Frank Beltran & Lorna Beltran (SU Alumni, CA)
Ms. Jennifer L. Lauby (NJ)
Ms. Diana Banogon Bugeya (SU Alumnus, Ontario Canada)
Rev. Col. Francisco D. Somera, Jr. & Nelly Somera ( SU alumni, TX)
Silliman University Engineers, United Arab Emirates Chapter
SUHS Class of 1973 (c/o Mr. Adlai Amor)
Laura Garcia (SUAANYNJ, VP)
Margie Ocariza (SUAANYNJ, NJ)
Irysh S. Sy, ObdulioSy (SU Alumni, TX)
Emmanuel J. Narvaez and Fely T. Narvaez (SU Alumni, CA)
Elizabeth Lasmarias Santos (SUAANYNJ)
SUAlumni Association – New York and New Jersey Chapter
Faith Manigsaca Duran (SUACONA Secretary) & Jessie Mario Duran (both SU Alumni, CA)
Evelyn A. Morelock& Curtis C. Morelock (SU Alumni, FL)
Erlyn R. Munda (SU Alumnus, CA)
ElizabethZari Gabon & Robert V. Gabon (SU Alumni, CA)
Michael L. Hope & Nelda M. Hope (SUCN 1972, SC)
Dr. RenatoQuerubin& Mrs. Esther Querubin (SU Alumni, OH)
Francis O. Duane & Gloria Uy Duane (SU ALumni, CA)
Amelia Hernandez Buluran (SU Alumnus, CA)
Prachuab Dechawan& Gloria del Carmen Dechawan (SUCN Class 1963 and SU Alumni Las Vegas)
Dr. IshwarGopichand& Mrs. Penny Tompkins Gopichand (SU Alumni, NC)
Rev. Joseph William Singer,Jr. & Lorna Urmeneta Singer (SU Alumni, KS)
Mr. & Mrs. Constantino E. Bernardez (SU Alumni, TX)
First Presbyterian Church: Corvallis, Oregon (Home church of Dr. Gideon Alegado"Kuya Box" & Mrs. Rachel Alegado)
Dr. LaongLaan U. Garcia & Gloria L. Garcia (SU Alumni, MO)
Mr. Benito M. Cabanban& Mrs. Stella B. Cabanban (SU Alumni, IL)
Silliman University Alumni Association of Washington (SUAAWAS, John Martin Anchetta)
Ontario Silliman University Alumni Association (ONSUAA)
Clark Development Corporation through CDC President, Atty. Felipe Antonio Remollo
Jovito R. Salonga Center for Law and Development
Department of Philosophy and Religion Classes
Ma. Elena Kramer
Innoland c/o Ms. Chloe Ong, TGU Towers, Asiatown, Lahug, Cebu City