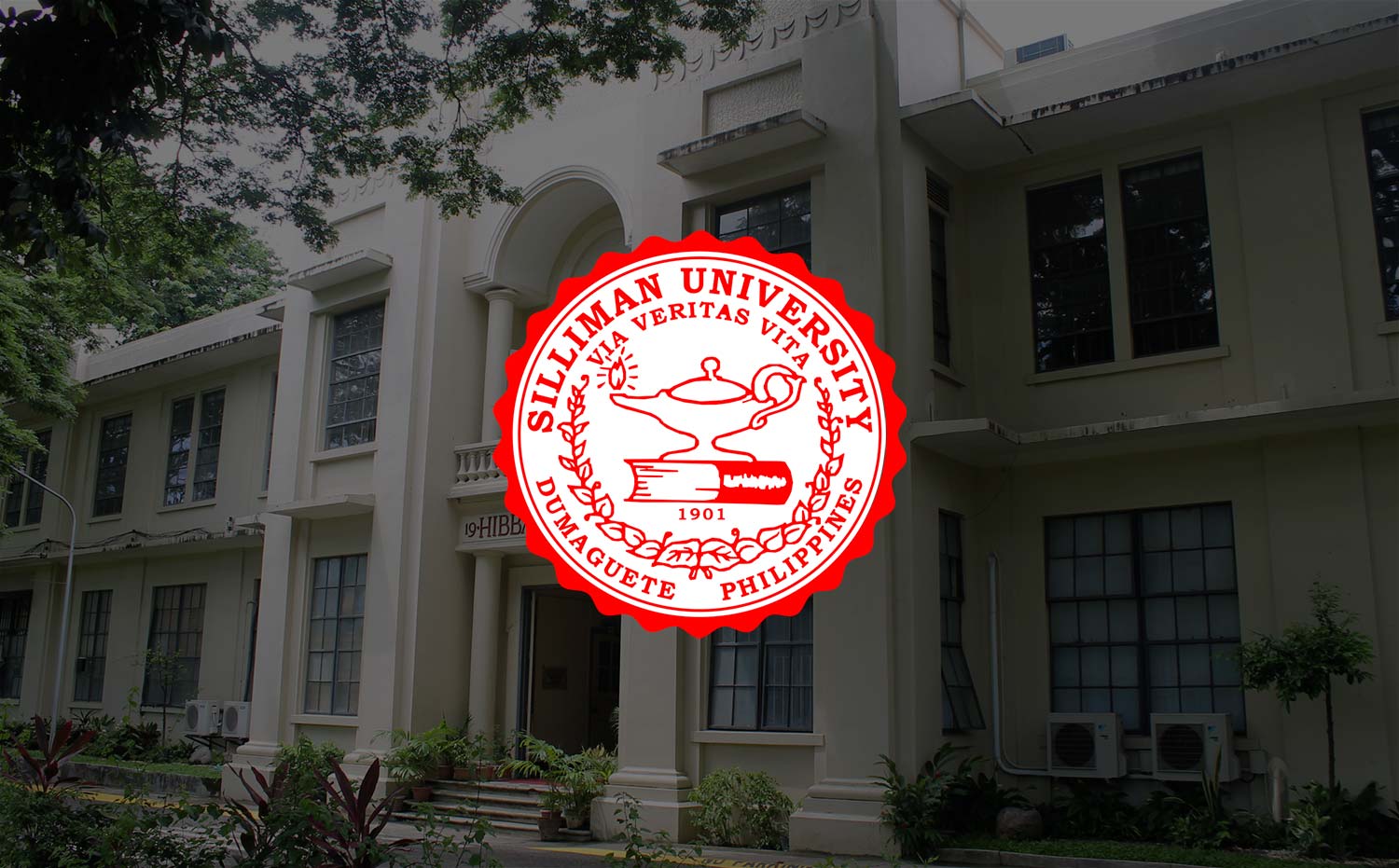 APPEAL: Support for Earthquake Victims
At around 11:49AM on February 6, the province of Negros Oriental was hit by a strong earthquake. A magnitude 7 was recorded in Dumaguete, and the neighboring municipalities experienced the same earthquake at little lower magnitudes. The impact of the earthquake was, however, more devastating to the northern municipalities of Ayungon, Tayasan, Jimalalud, La Libertad and Guihulngan. Over 30 have been reported dead and hundreds displaced.
Silliman University appeals to our friends for support for our brothers and sisters in the badly hit municipalities of the province. Access to food and water supply is fast thinning out as the water system is down and stores have remained closed for fears in aftershocks.
The University is willing to facilitate the receipt and distribution of your donations in the form of the following:
Already, the University had transported to Guihulngan and other badly hit municipalities, through the Provincial Hospital, assorted medicines and medical supplies (part of the donations received from the Catholic Medical Mission Board and the Filipino Children's Fund, both in New York). We are also sending on Saturday (February 11) assorted food packets, rice and water to the North Negros District Conference of the United Church of Christ in the Philippines. Silliman will also be deploying a fire truck to Ayungon to help alleviate water shortage.
Cash is the most practical as it allows us to purchase items that are listed as most needed and assist the affected municipalities restore economic activity. For proper acknowledgement, cash donations may be sent through the Utzurrum Business and Finance Center either personally or via the following:
| | |
| --- | --- |
| BANK OF COMMERCE | 036-00-000056-1 |
| BPI Perdices – Dollar Swift Code:BOPIPHMM | 1084-0273-47 |
| BPI Perdices – Euro | 1084-0755-89 |
| BDO Colon | 3400005996 |
| BDO Robinsons | 6670001400 |
| BPI San Jose | 9215-8032-25 |
| LAND BANK | 0291-1480-00 |
| RCBC – Peso | 1-428-32052-9 |
| RCBC – Dollar Swift Code:RCBC PHMM | 8-428-00081-2 |
| UCPB | 301-100611-6 |
| PHILIPPINE VETERANS BANK | 0047-002455-001 |
| METROBANK | 443-7-44350202-1 |
| SECURITY BANK | 0315-081901-001 |
(Note: Please e-mail [email protected] to inform us of your bank transaction.)
This tragedy that befell us comes at a time when we are still recovering from the onslaught of Typhoon Sendong. Yet we remain faithful to the Lord for His continuing presence within us and grateful to our friends for your outpouring support.
Let us continue to pray for all families and communities where most casualties and damage occurred.

BEN S. MALAYANG III
President

EARTHQUAKE RELIEF MINISTRY OF SILLIMAN UNIVERSITY (as of February 17, 2012)
SILLIMAN UNIVERSITY FIREFIGHTERS AND RESCUE UNIT
February 11, 2012

Water Relief Assistance

Areas Covered:

Ayungon and Tayasan

February, 13 2012

Water Relief Assistance

Areas Covered:

Ayungon and Tayasan

February 14, 2012

Water Relief Assistance

Areas Covered:

Ayungon and Tayasan

February 15, 2012

Water Relief Assistance

Suspended due to bad weather and landslides
SILLIMAN WATER
As of February 15, 2012

Ayungon and Jimalalud Area

240 gallons

Total Water Distributed

Approximately 1,091.062 liters
SILLIMAN UNIVERSITY CHURCH RELIEF DONATIONS AND DISTRIBUTIONS
February 11, 2012
Through the Negros District Conference and Northern Negros Conference

50 sacks of packed food

40 sacks of rice

Ayungon, Jimalalud, La Libertad, and Guihulngan

Clark Development Corp. through CDC President, Atty. Felipe Antonio Remollo

1,000 packs of rice

Distribution was conducted by the Congressional Office of District One

February 16, 2012

Innoland, TGU Towers, IT Park Asiatown, Lahug, Cebu City

1,000 bottled water

On transit for distribution
ABS-CBN SAGIP KAPAMILYA RELIEF OPERATION CENTER at Assembly Hall
February 17, 2012

2,000 food pack

500 packed bottled water

Areas Covered:

La Libertad
MEDICAL SUPPLIES FROM THE CATHOLIC MEDICAL MISSION through the Filipino Children's Fund, Inc. in New York
Negros Oriental Provincial Health Office (Released Date: February 9, 2012)
#

ITEM NAME

QTY

MONETARY VALUE

price

dollars

pesos( 1 USD @ Php 42)

1

Ultra Heal Multi-day Dressing (11 cm x 11 cm)

518 bxs

$14.22/bx

7,365.96

309,370.32

2

Ultra Heal Multi-day Dressing ( 7 cm x 9 cm)

69 bxs

$14.22/bx

981.18

41,209.56

3

Levocetirizine Dihydrochloride ( 5mg)

180 btls

$249.97/btl

44,994.60

1,889,773.20

4

Amoxicillin (500 mg)

19 btls

$184.50/btl

3,505.50

147,231.00

5

Dex PC Cough (473 ml)

91 btls

$30.07/btl

2,736.37

114,927.54

6

Famotidine (20 mg)

27 btls

$865/btl

23,355.00

980,910.00

7

Pravastatin

19 bts

$1,687.9/btl

32,070.10

1,346,944.20

TOTAL

$115,008.71

Php 4,830,365.82
GUIHULNGAN (Released Date: February 8, 2012 for Guihulngan District Hospital)
#

ITEM NAME

QTY

MONETARY VALUE

price

dollars

pesos( 1 USD @ Php 42)

1

Ultra Heal Multi-day Dressing (11 cm x 11 cm)

288 bxs

$14.22/bx

4,095.36

172,005.12

2

Ultra Heal Multi-day Dressing ( 7 cm x 9 cm)

39 bxs

$14.22/bx

554.58

23,292.36

3

Levocetirizine Dihydrochloride ( 5mg)

100 btls

$249.97/btl

24,997.00

1,049,874.00

4

Amoxicillin (500 mg)

9 btls

$184.50/btl

1,660.50

69,741.00

5

Dex PC Cough (473 ml)

51 btls

$30.07/btl

1,533.57

64,409.94

6

Famotidine (20 mg)

15 btls

$865/btl

12,975.00

544,950.00

7

Pravastatin

9 btls

$1,687.9/btl

15,191.10

638,026.20

TOTAL

$61,007.11

Php 2,562,298.62