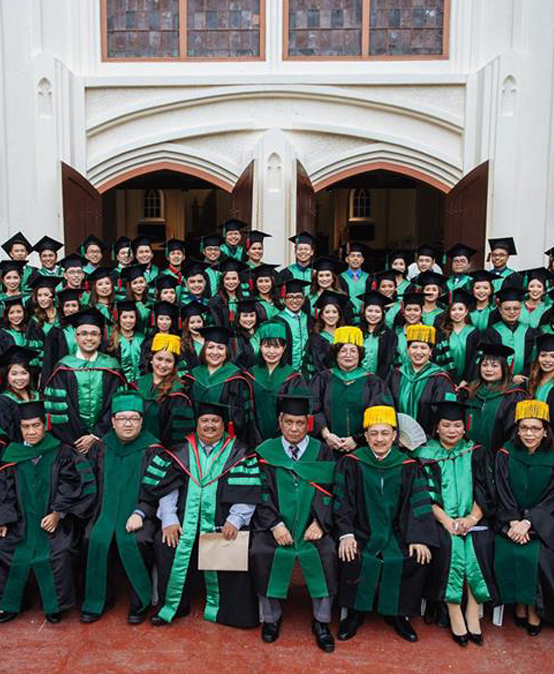 54 Silliman graduates pass physician board exam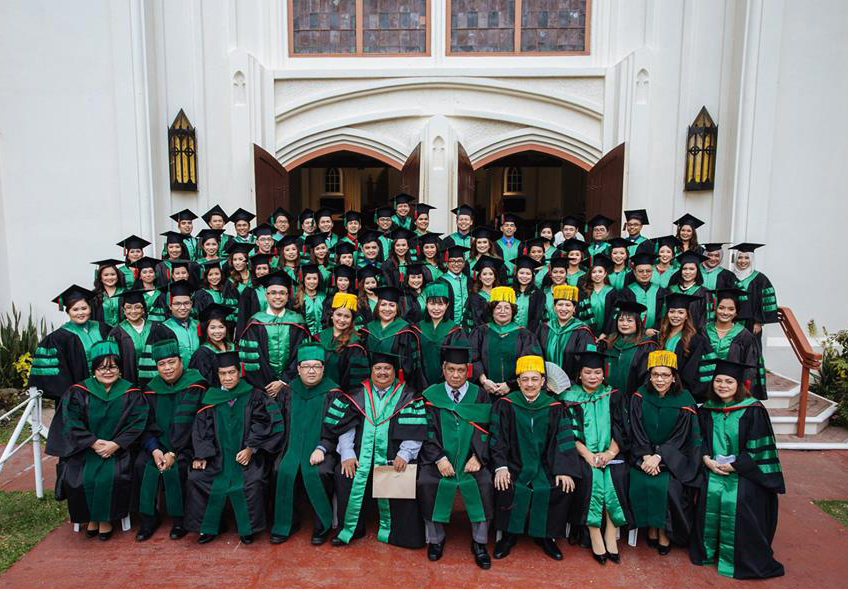 Silliman University (SU) garnered a passing rate of 94.74 percent as 54 out of 57 graduates from SU Medical School passed the September 2018 Physician Licensure Examination. 
Congratulations to our new medical doctors:
Abing, Eve Megan A.
Abonitalla, Rj Mabynn L.
Adalla, Leo Val C.
Aguilar, Christian Keane B.
Alcoran, Gil Aurus J.
Alojado, Jessica Christine L.
Avanzado, Lorainne G.
Bernardino, Jofielyn G.
Bulaybulay, Bianca Samantha N.
Calibo, Eidderf Otto P.
Capital, Karlos Mark C.
Chan, Kim Arvin C.
Cruz, Bea Celina B.
De La Peña, Nesil M.
De Leon, Jan Gil P.
Ditti, Fatimah Al-Zahra T.
Divinagracia, Joshua Luke I.
Docto, Christian Dave
Donaire, Carl Christian V.
Duran, Honey Rose E.
Dy, Lovely April Camelle A.
Ejera, Thea Alyssa G.
Escabarte, Cane S.
Gadingan, Maria Zaneta B.
Garsuta, Lemuel Lino T.
Hipe, Sigrid Natalie S.
Ho, Maeben Xyza Marie C.
Jumawan, Ma. Kahra Christy E.
Lacadin, Iza Layla L.
Lendio, Melma A.
Lobos, Marco N.
Logarta, Katrina U.
Mabalod, Nicole Recah D.
Macataman, Johanna C.
Madrid, Janus June A.
Magdadaro, Von Andrew P.
Melodia, Steven Dominic T.
Micubo, Phyllis A.
Montejo, Ruzz Jeremy C.
Morales, Janelle Anne P.
Pantaran, Fatma Hasna S.
Recamadas, Ralph Edmund M.
Remollo, Nicole A.
Reyes, Rem Lace B.
Sabla-On, Jollibee S.
Salaveria, Jonathan S.
Salvoro, Stephanie D.
San Jose, Theresa I.
Sarvida, Jean Florich P.
Tagimacruz, Rhys Eumir V.
Tan, Rizza Monique V.
Tantengco, Arrabella R.
Tee, Giesryl O.
Uribe, Florence Mae P.
Silliman University remains among the top ten performing medical schools, based on the list released by the Professional Regulation Commission (PRC) on November 6. Top performing schools are those with at least 50 examinees and attained a passing rate of 80 percent or higher.