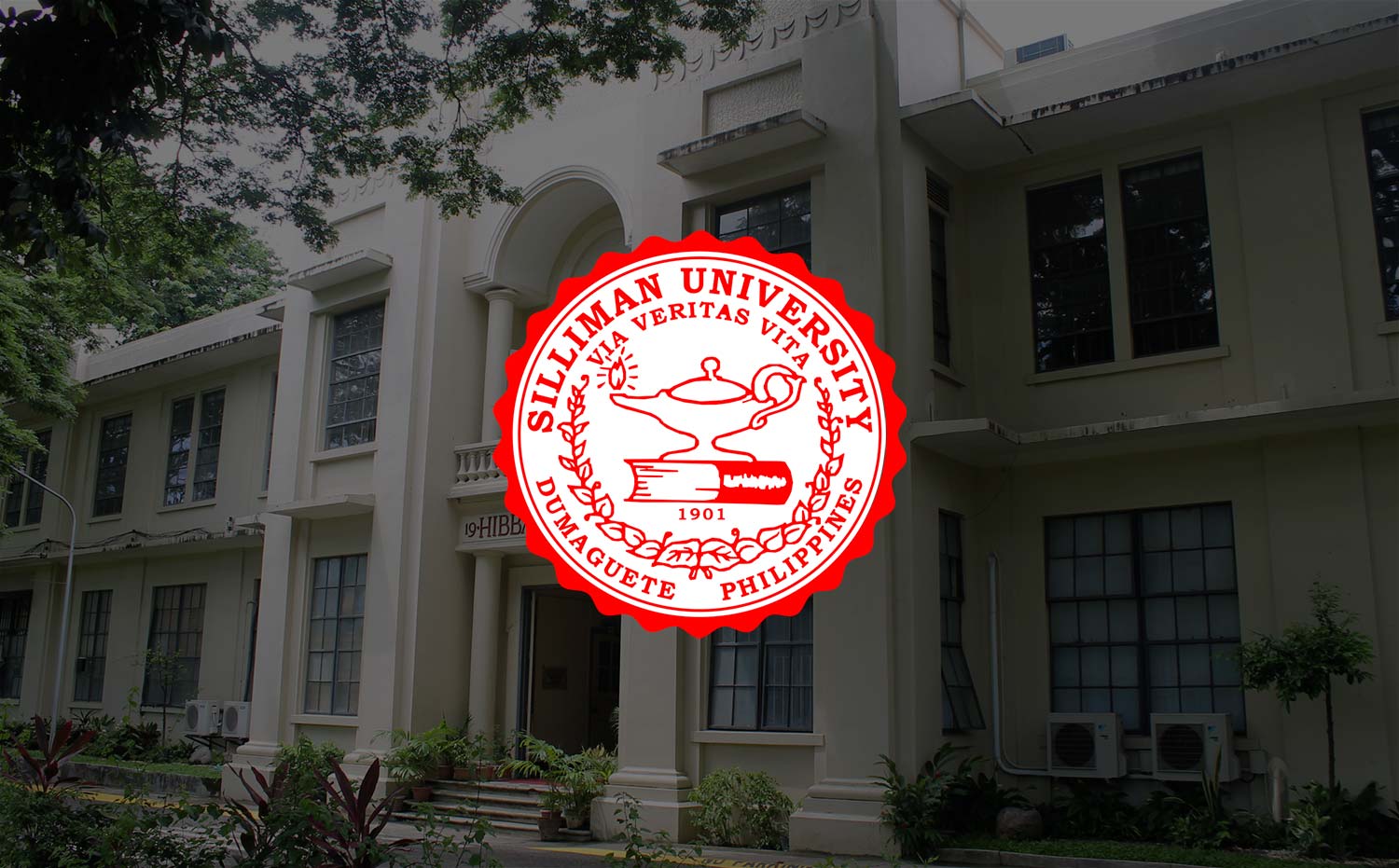 Alumni Letter July 2012
Dear Fellow Sillimanian:
"EMPOWER ME — Spirit of the LIVING GOD" is the 111th Founders Day Theme. This is the third year that the theme is inspired by a popular hymn of the Church. In 2010, it was "On Eagles Wings", and in 2011, Martin Luther's "A Mighty Fortress is Our God." The Biblical foundation of the 2012 theme is 2 Corinthians 12:9-10 (NIV) which says: "But he said to me, 'My grace is sufficient for you, for my power is made perfect in weakness.' Therefore I will boast all the more gladly about my weaknesses, so that Christ's power may rest on me. That is why, for Christ's sake, I delight in weaknesses, in insults, in hardships, in persecutions, in difficulties. For when I am weak, then I am strong." Let us all pray that the 111th Founders Day be a celebration of the wonderful assurance of GOD's glory over Silliman!
The biggest event in July was the 90th Anniversary celebration of the United Board for Christian Higher Education in Asia (UBCHEA) in the Philippines hosted by Silliman University. The Chairman of the UBCHEA Board of Trustees, Dr. Michael Gilligan, who is also president of The Henry Luce Foundation, came together with the other officers: Vice President for Programs Dr. Betty Cernol McCann, Vice President for Development Mr. Ricky M. Cheng, Program Director Mr. Avron Boretz, Director of Fellowship and Scholarship Programs Ms. Anne Ofstedal, and Program Associate Ms. Amy Weber. The celebration was highlighted by the cultural concert "HANDULANTAW," featuring the Silliman University Goodwill and Gratitude Ambassadors, Kahayag Dance Company, Kwerdas, Women Ensemble and the trio of organic music artists led by Nicki Dumapit who captured the sounds of nature. The whole show was a beautiful tapestry of Filipino culture with contemporary twists. Dr. Gilligan expressed gratitude to Silliman for the enduring relationship with the Henry Luce Foundation and its inspired guardianship of the Luce Auditorium, a center of culture in the region. He thanked Silliman on behalf of his late colleague, Henry Luce III, and the Foundation for the university's active role in preserving and promoting the country's cultural traditions.
Handulantaw, the cultural concert, also served as the university's welcome offering to the 30 Asian professors, who were previous recipients of the UBCHEA Fellows Program. The academic leaders from Cambodia, China, India, Indonesia, Korea, Philippines, Taiwan, Thailand and Vietnam were in Silliman from July 23 to 26 for workshops on leadership which included the following topics: "Leadership in Context", "Being Empowered and Empowering Others", "Responding to Challenges and Solving Problems: Case Studies", and "Preparing for Leadership".
An early Founders Day gift for Silliman's 111th were a gold medal to High School junior Anchelle
Grace Ho and a bronze medal to Grade 3 pupil Jose Marco Cadapan Antonio from the 1st International Math Olympiad and the 8th Asia Cup Stars of the Olympic Math Finals, respectively, held end of July in Hong Kong This victory echoed the tradition of excellence established in the very first Silliman grade school classroom of 1901 where Mrs. Laura Hibbard was the Mathematics teacher. Ho was one of only four Filipino gold medalists, while Antonio's bronze was part of the 57-medal harvest of the Philippine delegation at the young math wizards' tournament which included students from Singapore, Indonesia and China, and Hong Kong. Marco's fellow third graders from Silliman received an Excellent Prize in the same category: his twin brother, Jose Miguel Antonio, and Francis Roy Albina.
For Alumni groups, the Silliman Spirit tradition reaches its highest point during the Founders Day celebration: In Bacolod on August 4, as chapter president Maestro Caesar L. Pacalioga, former director of the Silliman Men's Glee Club, will call for
general fellowships of their four alumni clusters; in London on August 11, the UK Chapter president Aaron Gallo will gather Sillimanians in their annual "TapUK"; also on August 11, the Caraga Region Sillimanians will meet in the City of Cabadbaran, led by president Atty. Love Joy Quiambao and Butuan Chapter president Rene Burdeous; Manila alumni, in spite of floods, will hold a masquerade party at the Ballroom of the The Heritage Hotel on August 12. All of SOCSKSARGEN (South Cotabato-Sultan Kudarat-Sarangani & GenSan) Sillimanians will hold a luau on August 18 at the D'Orchard in General Santos City with a promise from their president Linda Bañas Alvarez, "that's sure to be fun for our Alma Mater's birthday." On August 30 at the United Arab Emirates, Sillimanians will have their very first "HUGPONG"; their president Mico Lauron, will be in Dumaguete first week of August to shop for Silliman Founders Day souvenirs which they will use as prizes for the fun games. There is already a promise of an alumni picnic in Singapore which they will call "salo-salo." Thailand alumni led by their president, Prakit Pradepasin and performing artist Ian Mark Francisco, will have a fellowship on August 28. Many US alumni groups, like the Northern California family, also on August 11, will have their annual Founders Day picnic to serve as prelude to the Tipon in Dumaguete in August 2013. Back home, the Dumaguete Alumni officers have decided to sponsor two fitness events: the 111-Kilometer Relay Run on August 10 and 11 and the Walk Live exercise program on August 25.
About a decade ago, Silliman alumnus Dr. Al Fuertes brought Daniel Fissell's orchestra to perform in Silliman, marking the beginning of the Silliman-Fissell exchanges. Dan, who was a hardworking orchestra director, had been mentoring musicians in Fairfax County public schools in Virginia. He made several trips to the Philippines for research, music workshops and concerts. During one of the visits, he made a commitment to find ways to support the music programs for young Filipino artists. After his untimely death in 2010, the Daniel Fissell Music Foundation (DFMF) was established in his memory. With support from family and friends, the DFMF board of directors, led by Dr. Fuertes with Mr. Gary Fissell and Ms Mary Linehan Cina, parents of Daniel, made a successful visit to Silliman University on July 26. In addition to the donated musical instruments, the DFMF has expanded the scholarship program in Silliman University by supporting a student each year alternately at the College of Performing and Visual Arts (COPVA) and the Divinity School (DS).
IN MEMORIAM: Teodoro Caluscusan Jr. (BSEED 1967) on July 8, Visual Artist and Musician Darnay D. Demetillo (AB English 1968) on July 11, Meriam Arrieta Parcon (SUHS 1969, Nursing 1969) on July 11, Crescenciana Chua Alcala (mother of Dr. Angel C. Alcala) on July 29 at the age of 102, and Rosano Chino C. Rivera (stage actor/Civil Engineering 1986) was reported missing on March 15, and when his body was found in Davao City on July 20, investigation showed that he was murdered on March 18 in a robbery. If you know of any Sillimanian who is not in our memorial list, please inform us.
Thank you for always being there for dear old Silliman.
President Ben Malayang has requested this office to update you regularly about happenings on campus. We are also interested in knowing what you and your alumni chapters are doing.
Please keep in touch and update your file with our office if you have not done so. We would truly appreciate it. You may reach the President's Office through this email address: [email protected]. You may also contact the Alumni Affairs Office through this address: [email protected].
Sincerely,
The Officers and Staff of the Alumni and External Affairs
cc: Dr. Ben S. Malayang III