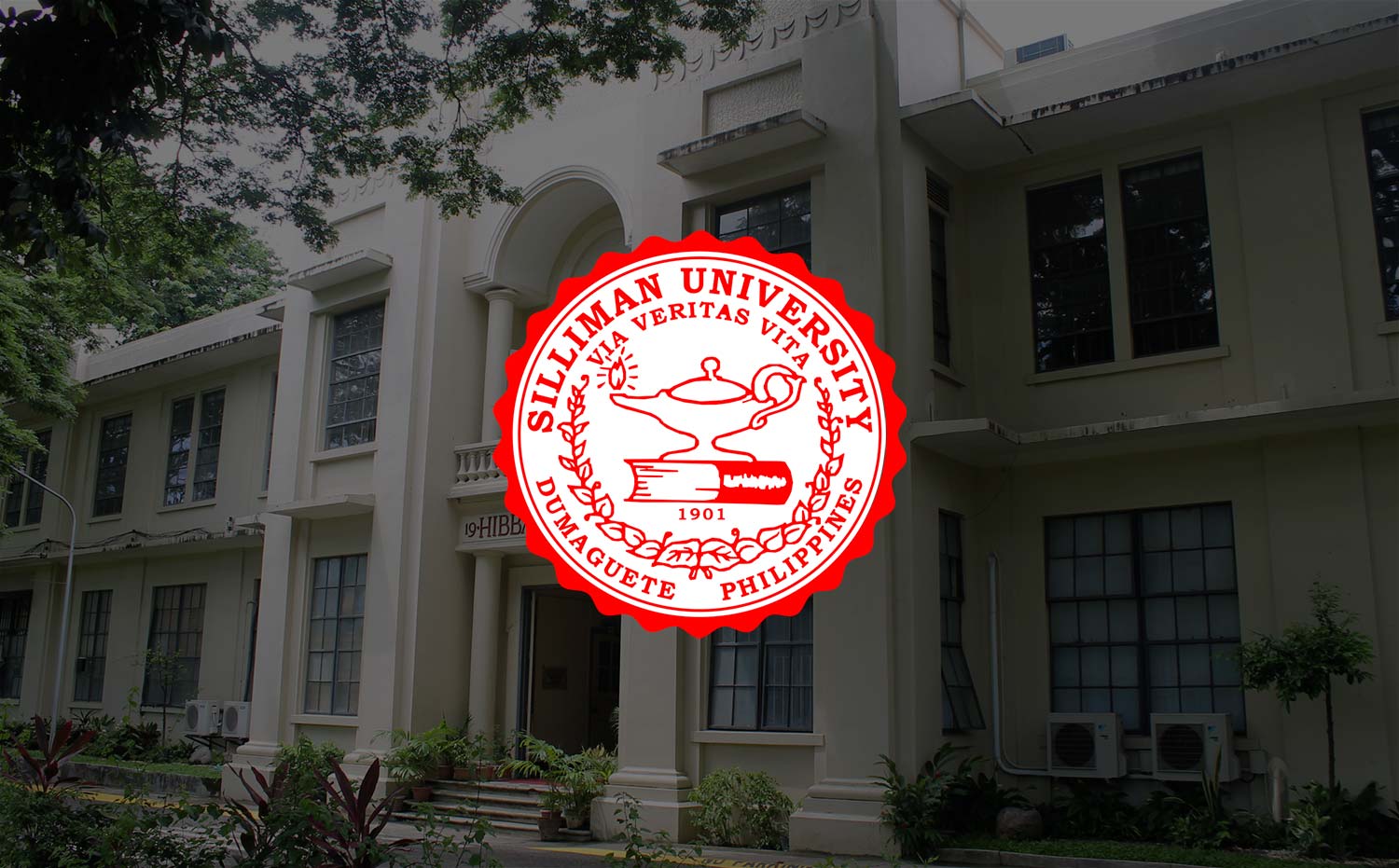 Silliman Education
NOTE: "Leadership Reflections" shares views of the different members of the University Leadership Council on matters related to campus life and the operations of the University. As well, it features opinions on issues of national and/or international relevance.

What SU Education Is
By Dr. Betsy Joy B. Tan, Vice President for Academic Affairs
(Silliman Administration messaged delivered by Dr. Tan during the All-University Academic Convocation held November 13 at the Claire Isabel McGill Luce Auditorium.)
For the second time this school year, you are back on Silliman University campus. This time, you ask: What is my next set of classes going to be? My classroom for each?
This time around, you must have realized that Silliman University education is not just a classroom . . . for education at Silliman goes beyond what meets the eye – not the physical attributes that build our comfort zones and sense of pride for being a Sillimanian; not what your money can buy; not the mere catalogue that traps within its pages the photos of your dreams.
At Silliman, education is what beats within you. It is the heart that pulls your goals and aspirations together, and the spirit that breathes life to them. Slowly, you make sense of what works around you, and release your dreams from the pages locked up in mental notes of your initial fear of failure.
At Silliman, education strikes a chord with three components that make us humans: the mind, the heart and the soul. And this guides us in moving ahead, in developing persons of competence, character and faith – "whole person kind of education" that develops people for others.
With updated facilities, competitive program offerings, and topnotch faculty and staff, we affirm the convergence of factors that make up such campus life:
First, there is Silliman University's pedagogy of education where we integrate faith-strengthening in instruction, research and extension. That is why, while others build their programs on the traditional "tri-focal" functions, we expand ours to come up with F-I-R-E: "faith, instruction, research and extension".
Second, there is the firming up of at least five venues for a rich interaction of experiences – the five Cs of Silliman education: "classroom", "church", "(athletic) court", "cultural center", and "community".
And third, there is service-learning – where you yourselves validate and apply concepts and theories in your respective disciplines through an understanding of socio-civic issues on the ground while working with communities in finding solutions to their problems.
As the University strive to develop analytical skills within you, we encourage you "to question", "to ask", "to be curious" in knowing more not only about what is happening around you but also, what role you play in them – for here on campus, we challenge the traditional linear flow of learning from top to bottom . . . from teacher to students. We want to learn "with" our students, and allow them to input their own contributions into the knowledge generation and consumption cycle.
We also take pride in Silliman University for the number of achievements that we have reaped for her over the past months. As one of the few higher education institutions in the Philippines granted Full Autonomous Status by the Commission on Higher Education, we have also received the highest form of distinction of Institutional Accreditation from the Federation of Accrediting Agencies in the Philippines. Through the years, we have also maintained our status as a:
Center of Excellence in Nursing Education
Center of Excellence in Teacher Education
Center of Development in Accountancy Education
Center of Development in Information Technology Education
Center of Development in Biology
Over the past months, we have hurdled board examinations:
Top 4 in the Medical Technologist Licensure Exam, with our Medical Technology Program being ranked third in the Philippines
Top 9 in the Chemist Licensure Exam
Top 9 in the Nurse Licensure Exam
Top 10 in the Physical Therapist Licensure Exam
Our academic units have also consistently garnered competitive passing percentages in board exams, with our Medical School hitting 100% for three consecutive years.
The latest – just this month, is the first batch of Bachelor in Library and Information Science of the College of Education which registered a 100 % passing mark in the board exam.
This school year has also been marked with partnerships forged with universities in the country and abroad, and international organizations such as the Asian Development Bank, the World Bank and the GIZ. This, on top of a strong tie-up with the United Board for Christian Higher Education in Asia that continues to benefit our faculty in terms of leadership programs.
Our students have also performed incredibly well in research competitions, advocacy-related initiatives, and other co-curricular activities both locally and internationally. This is proof positive of the nurturing environment that the University is able to create for its rich mix of students across the School of Basic Education, tertiary and graduate and post-graduate levels numbering close to 9,000, with around 300 foreign students representing 30 countries.
As we move into an age of Asianization, calling on closer regional cooperation among academic institutions in the ASEAN region, one of more important matters that we have prepared ourselves for is the educational reform called K+12. To this end, various aspects of our operations are being studied, and projections made, so that we can determine the extent to which we need to improve our systems and processes. Together with the deans, directors and chairpersons, we completed over the semestral break a "curricular re-landscaping" that was aimed at assessing the relevance of our programs and services relative to the K+12 educational reforms.
We are also moving into internationalizing our marketing strategies, capturing a student market in Asia and beyond. Among our recent partners is Ingolstadt University in Germany where seven of its students are now with us for a full semester of study. Our direction into the global market is in consonance with the growing value of a Silliman education. That same Silliman education that has nurtured thousands of alumni who are now scattered around the world, doing professional, socio-civic and advocacy work of breadth and depth. And in this regard, we continue to push ourselves farther, exploring creative investment opportunities and means of enhancing our programs, services and facilities that redound to the overall benefit of our students, our faculty and staff, our alumni, and the University as a whole.
This and many more are initiatives that we know by heart the University cannot do on its own. We need your support and that of our friends in order that the legacy that is Silliman University can be passed on to the next generations.
As we open this second semester, let us always remember what Silliman University President Malayang has clearly articulated in his message on the University website:
"Campus life is only as good as what you make of it. Seize all the opportunities you can to further develop the person within you through interactions that you make, activities that you undertake, and even the trials that come your way."