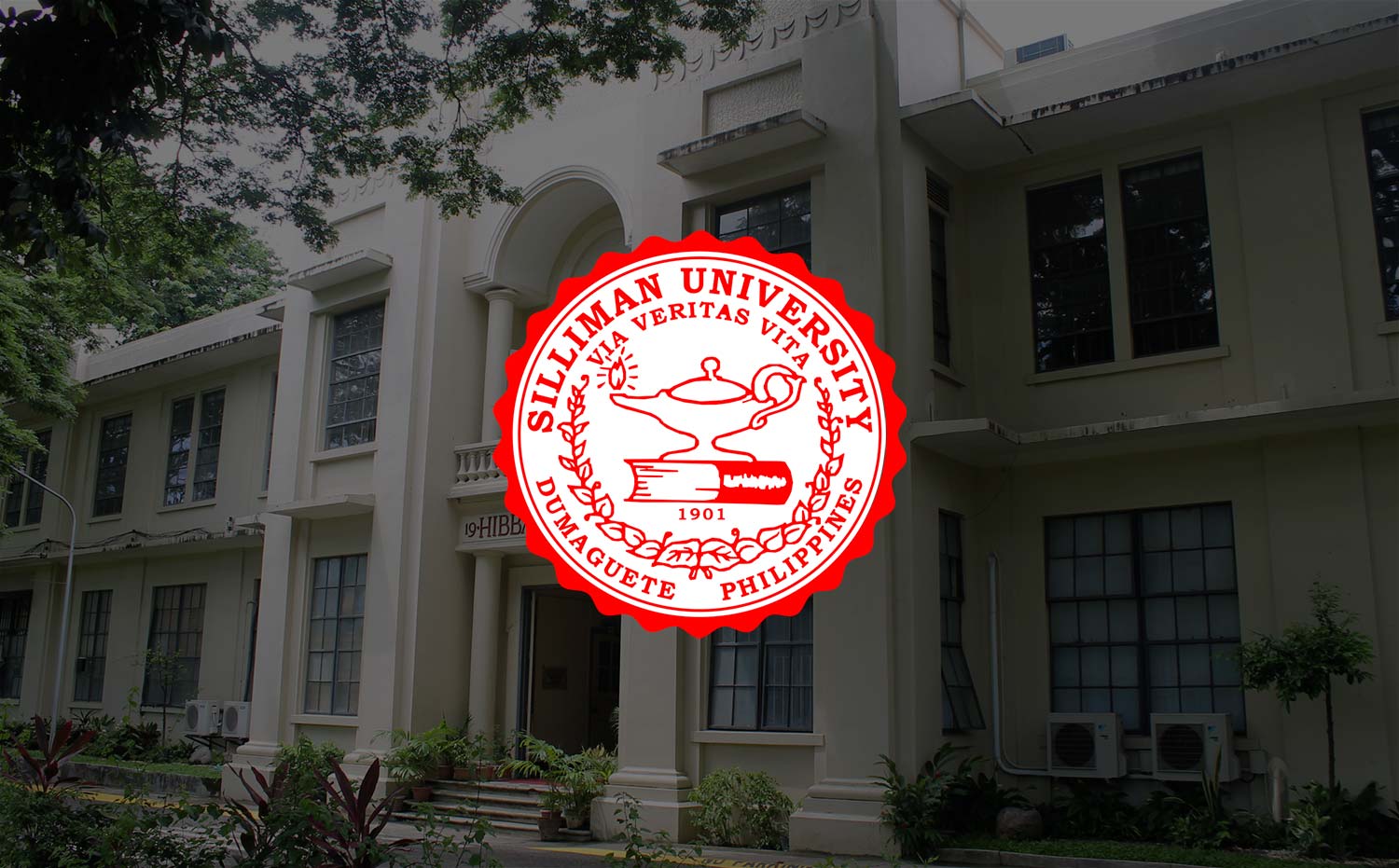 192 Pass Nurse Licensure Exam
Silliman University garnered a 95.54 passing percentage in the Nurse Licensure Exam against a national passing rate of 42 per cent, based on results released July 7.
There are 192 passers from Silliman:
Abella, Jamson Jaeger D.
Abil, Paula Ann A.
Abrasado, Arly Rochelle Q.
Absin, Nikkita Paula P.
Academia, Le Ann B.
Alaban, Aileen T.
Alviola, Monique B.
Ampalayo, Krystill Joy B.
Andaya, MeiaAngeli B.
Ang, WelitoLuisito A.
Aniñon, Aaron
Anito, CzylKristhyl L.
Antiporda, Alyana A.
Aragon, Jerrah Anne
Asenjo, Nefiljoy P.
Asentista, Erlo John H.
Aurea, Carlislei S.
Avanceña, Arabela D.
Avanzado, Geric Michael J.
Badon, Charmaine M.
Bagarinao, Shiredan
Bajar, GedonLemer
Baldezanso, Samuel G. Jr.
Barrios, Tristelle Mae P.
Billanes, Diane Stephanie B.
Boncaros, Vanessa Jane C.
Bongcaron, Stephen Steve R.
Borromeo, Beverly C.
Borromeo, Loui Anthony R.
Bucarile, Ellyn F.
Cabilan, Jolibee B.
Cabrera, Bagani O.
Caipang, Lino P. III
Calaunan, Reinilyn B.
Calbog, Nicole Angela N.
Calderon, Jamis Kim P.
Calib, Rna Mae M.
Callora, Jan Marie
Camay, Sheldon V.
Cañete, Iryll M.
Cardines, Hannah Mae
Cascon, Gianne Cybil D.
Castro, Josh Vernon P.
Catipay, Fidehl Janice B.
Catostos, Ellaine Mae J.
Chang, Grace Justine O.
Chua, Jeanne
Cornelio, John Lord T.
Cornelio, Kristine Steffi P.
Cortez, Richard Gamaliel G.
Cruz, John Rey I.
Cual, Dianne Monique T.
Dabao, Mark Nico P.
De Castro, Anna Jane H.
De Castro, Apriele Janine H.
Deciar, Christel October T.
De la Cruz, Karina Louise B.
De la Peña, Jan Phil T.
Delaviña, Rina Nova R.
Diao, Sheilomith Grace G.
Dominguez, Julibeth S.
Duran, Denise Dawn H.
Edjec, Gerislie A.
Emperado, Jed
Enguito, Fritzie O.
Enriquez, Cyril Lyle X.
Epong, Ira B.
Escobia, Allyson Mycee Z.
Espina, Manresa B.
Estellado, Mignon Angel
Fernandez, Krezel Niña M.
Ferolin, Michelle Irene V.
Ferolin, Hannah Jane L.
Ferraren, Geraldine A.
Florin, Crystal Joyce G.
Gabales, Maria Florita Z.
Gatuteo, Jinky S.
Gayares, Cyrene Mae A.
Giangan, John Kevin C.
Gonzaga, Andrea Michelle P.
Grapa, Ma. Randylyn T.
Gauzon, Karleen Enrica
Inafante, Phoebe Ann D.
Interone, Dianne Christa B.
Jardiniano, Jamie Karouline Mae B.
Jaugan, Jose Miguel E.
Jayson, Maureen Novah G.
Kadusale, Nneka C.
Katipunan, Maria Magdalena B.
Kho, Roscelie L.
Lajato, Mae Saludyn C.
Lajot, EmmalynKeziah N.
Laman, Eleanor I.
Laranjo, Lovigene P.
Libre, Irez V.
Lim, Wella Dawn B.
Limbaga, Rico Niño P.
Longhay, Krist Ann C.
Lopez, Shahannie S.
Luague, Mary Rozann Isobel M.
Luayon, Ma. Michaella Isabel N.
Lumanog, Hope joy C.
Lumapguid, Ellen Mae P.
Maca, Niña Mae O.
Macaso, Felisse Erika L.
Mahinay, McNeil S.
Malinao, Diane Mae D.
Manila, Maria Shiela G.
Mariño, Dorothy Joy L.
Mariño, Krystel O.
Mariño, Leslie S.
Martinez, Kisha Marie C.
Masicampo, Nova Twinkle A.
Melodia, Shanna Marie T.
Melon, Kaycee L.
Mirasol, Elonna June M.
Mission, Athena Xcylz E.
Montecino, Diane G.
Nardo, Roan
Nilles, Mary JoevaLourdine G.
Ocaña, Katrina Mae G.
Ogabang, Tara Joy P.
Opada, KatreenaAmz A.
Paalisbo, Joy B.
Paco, Christine E.
Paculanang, Raya Mae D.
Padul, Mary Joy C.
Palalon, Jezza G.
Palma, Forcia R.
Palma, Mary Wendy E.
Pantaran, FatmaHasna S.
Patayon, Jayco B.
Patria, Kim Mariah C.
Patrimonio, Grace Anne B.
Patula, Riman Von B.
Perater, Floramae C.
Picardal, Ma. Metchie
Pinili, Shiela Mae C.
Pueblas, Shery Mae L.
Ramirez, Raisinette K.
Ramos, Michelle L.
Regalado, Dea Marie F.
Regencia, Marial Rosseanne C.
Repollo, Mark Nicholas
Reyes, Fernando A., Jr.
Roco, Jore L.
Rodrigo, Richelle D.
Roque, Lorette Diane C.
Rosalem, Dhica Mae Y.
Samonte, Mary Henchel L.
Sarabia, Kay Kathleen Marie E.
Secong, Bo John Tristan E.
Segue,John Ryan Q.
Sensano, Joseph Christopher S.
Sieras, Kennebeth C.
Somoza, Marianelle A.
Suasin, Joanna Marie E.
Suminguit, April Joy E.
Tabaranza, Lee Mariz P.
Tabaloc, Rolson
Tagaloguin, Lady Sibrien R.
Tan Pastor, Lea Luz Marie D.
Tanoy, Lara Cheska L.
Teves, Kevin James S.
Teves, Mary Grace T.
Teves, Mary Joy R.
Tia, Harlee Jell I.
Tome, Charmaine F.
Tomogsoc, BernardineJasmin J.
Torres, Gwynne Stacy B.
Trinidad, Andelyn D.
Tuazon, Jhoie Linn D.
Tubongbanua, Annalice L.
Tumacole, Jhufel T.
Tumale, Karen M.
Ubarre, Regina B.
Valdegamo, Kim Hannah Marie T.
Valencia, Cyra Harriet R.
Veloso, Donna Chelbert G.
Velza, Sheena Joyce P.
Viado, Mieneco R.
Vilan, Jona Mae F.
Viliran, Karina Joy R.
Villaflores, Jiza Mae R.
Villamor, Lyka Lea G.
Villanueva, Joanna Marie B.
Viray, Brilie Karl C.
Vista Gabriel Angelo A.
Yabres, Mark Anthony L.
Yap, Gwyn Mark C.
Zerna, Marodvi
Zosima, Zenaida Flor de May Y.