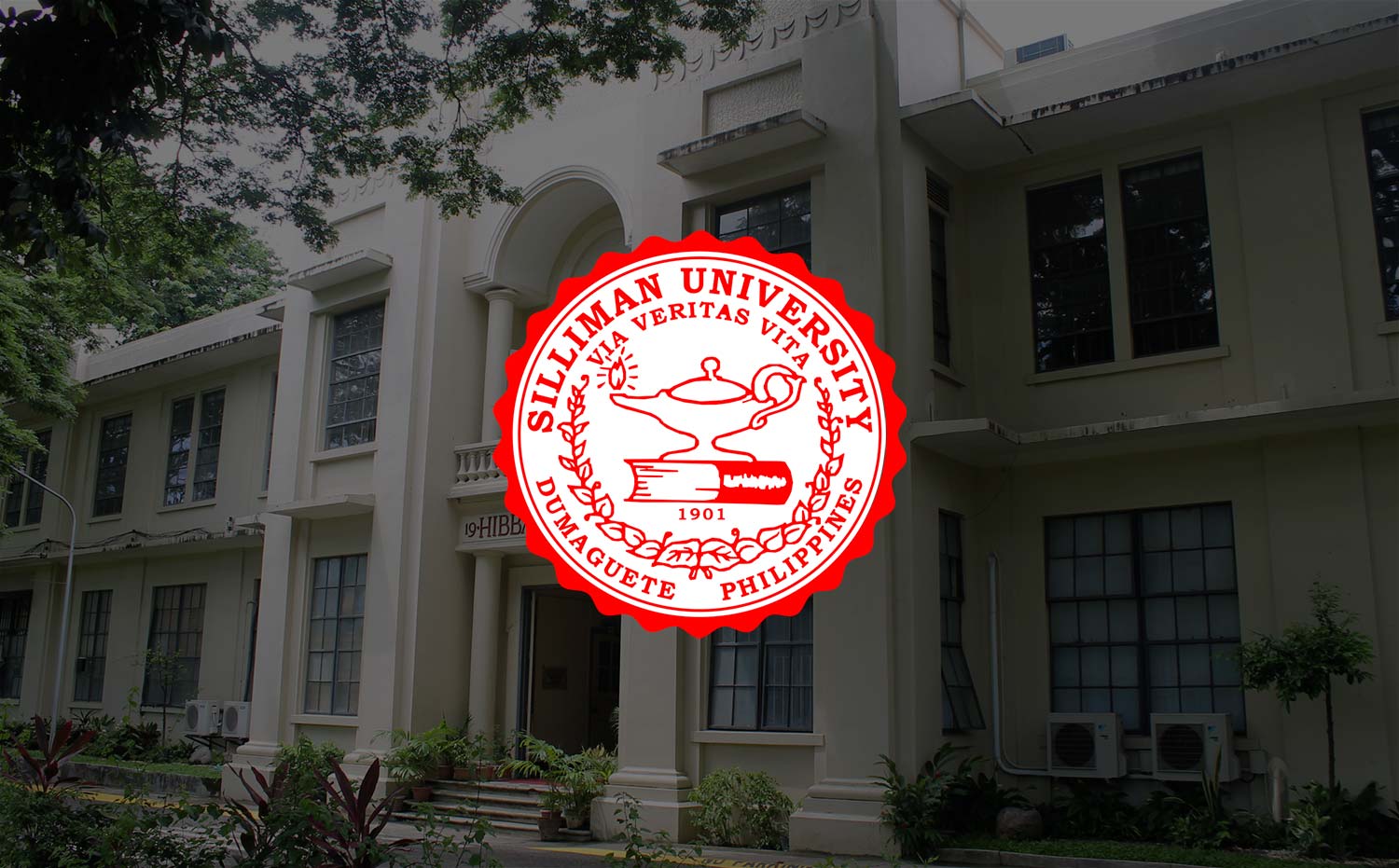 Silliman is Top 3 in MedTech Licensure Examination
The Professional Regulation Commission ranked Silliman University Top 3 school in the Philippines, based on its performance in the August 2013 Medical Technologist Licensure Examination among schools with 50 or more examinees.
A total of 94 from Silliman passed the exam, registering a passing percentage of 98.95.
This year's board exam centered on: Clinical Chemistry, Microbiology and Parasitolgy, and Clinical Microscopy (Urinalysis and other Body Fluids), Hematology, Blood Banking and Serology, Histophatologic Techniques, Medical Technology Laws and Related Laws.
Congratulations to our new licensed medical technologists:
ALCALA, STANLEY BULING
ABINES, CHRISTINE FE ALCORIZA
AMANCIO, RAE MARLEW AGUILAR
AMASULA, AGOS-GEL RAMOS
AMISCARAY, RICKMEL JOSEPH CIMAFRANCA
AMORES, DOTE BULABON
ARRIETA, MILENA MAICA RATERTA
ASDILLO, RHONA LEE ALAM-ALAM
AT-AT, KEEZEL NELL MERANO
ATAY, LORDFREY DICKSON MAGTUBA
BANDICO, JONAHMAE HONCULADA
BARLUADO, NOVA BLANCHE VILLORIA
BATERNA, JOHANNA FRANCES GARA
BICAR, KEREN EULYNA CHUNGALAO
BU-OT, ABIGAIL LIMBAGA
BUSMEON, BEA MECHELLE CAGULADA
CALAPIZ, GIEVIN TAC-AN
CALINGACION, ALFIE FERNANDEZ
CALUMPONG, EIFFEL ATHENA FONTELO
CALUSCUSAN, DAVID JONATHAN SOLIS
CASTAÑEDA, JONA CLAIRE CANTILLER
CATACUTAN, CARMEL MAE TORRES
CATAN, SETH ANGELO GAMORA
CIMAFRANCA, LOUIE MAR ELNAR
DAGODOG, YRECA JANE PEPITO
DE GUZMAN, ROY ANTHONY TAN
DIGAMON, ELENETTE JANE DAGOMO
DRILON, KATRINA CLAIRE DICEN
DURAN, KIMBERLY DAVAO
DY, LIANNA THEA FABURADA
EGE, GENESIS ADRIANNE VILLALUZ
EJERA, THEA ALYSSA GALAPATE
ENOPERIO, CAROLINE BENSULAN
GABO, EDITH JANE LLORENTE
GABRINEZ, ARNEL ANDILAB
GEPANAGA, KATHYRN KAYE BULIAS
GITAMONDOC, JOYMYRN CONCEPCION RACAL
GRAPA, JOSHUA BENJAMIN ROCAMORA
GRIÑO, JUSTINE ESTACION
HUMANGIT, LYNDELL JET LIM
JOSE, CARMEL JOYCE PINILI
KUIZON, NHIKKI MANLIGUEZ
LAS, ANNE BEATRICE RAMOS
LEDESMA, ALLEN EARL SEDERIO
LOOD, LIANNICA AURORA TAN
LOQUES, ACE MYKOLE PACULANANG
MACARINE, ANNE DAWN VIDAL
MAGLASANG, JANICE MONTEBON
MALDO, NATHALDANE TRUMATA
MANAHON, DONABELLA DAYOT
MICARANDAYO, KRYSTLE SHARNA BUTANAS
MONGCOPA, NOELYN GALERA
MONTEBON, KEZIAH MARIE UTZURRUM
OMBOS, MARY LYN LY VIDAL
PACARRO, KEITH ROLAND CUEVAS
PACATANG, MAURICE GUILLENE BALLADARES
PAGUE, STEPHANIE MAE FABURADA
PALOMAR, KEN MARCELLE VALLECER
PASCULADO, JANICE LENDIO
PAYALES, GENI ROSE PACALDO
PIDOR, MARICA MONTELIBANO
POLESTICO, KARLA KATUZZA CORTES
POLVOROSA, REJOHNEDALE PATRICK PACHO
QUIAO, KRIZA MAE ABAL
QUIÑONES, KEZIA CLEM PANES
RAGAY, CARELL HOPE DAYUCOS
REGALADO, GIAN PAOLO PARALEJAS
ROSARIO, KORINA PINILI
SAME, JHOSA LYN ELLOREG
SANDOVAL, CYDINN ERIKA ABELLO
SARABOSING, ISA MARIAH RARA
SARDUA, KEILAH FAITH MEJICA
SERAFIN, LADY MAE ARANJUEZ
SILOT, MARNELLI VANELLI GABIANA
SISONA, ELLEN ORTALIZ
SOMOZA, NOVA JEAN DURAN
SORIANO, GABRIEL PAOLO NERCUIT
TABORADA, MERRY DAME CALIDGUID
TABUNDA, MA LAARNI RACAL
TALINGTING, ROUSELLE JOHN EDER
TEVES, DANIELLE MARIE ALENEY AMIGO
TEVES, SERAFIN GINO BOBON
TIMOSAN, JENAREE BANDOQUILLO
TOLIN, MAY ANN BACALTOS
TUBAT, MARIS ALABATA
UY, IRENE JOY AMISTOSO
VALENCIA, BASIL SALIMBANGON
VALIENTE, ROVIE TUTING
VILLANUEVA, AESHA ELEYNA AMIGO
VIRTUDAZO, CHRISTINE HAZEL TY
YAP, CARL GERARD ALCANTARA
YECYEC, JANINE FERNANDO
YECYEC, JHUNALEE VERGARA
YURONG, CAESEY MAE ALCORIZA