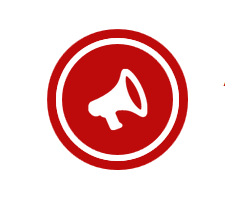 Advisory: Suspension of Work and Classes on January 17, 2017
---
MEMORANDUM
TO:             ALL FACULTY AND STAFF
FROM:       VPAA, VPFA, HRD MANAGER
SUBJECT:  SUSPENSION OF WORK AND CLASSES ON JANUARY 17, 2017
________________________________________________________________
In view of the order of the Provincial Government of Negros Oriental suspending all classes in the pre-school, elementary and high school levels tomorrow, January 17, 2017, and given the discretion provided by the same order for colleges and universities to suspend classes at the tertiary level, all classes in Silliman University from early childhood to college shall be suspended today.
Faculty and staff are likewise not required to report for work except those that are critical for the security and maintenance of the University's properties and those responsible for food services as may be determined by the Superintendent of the Buildings and Grounds, Chief of the Public Assistance and Security Office, and the Manager of the University Food and Services Department.
Please be guided accordingly.
Thank you.
DR. BETSY JOY B. TAN
VPAA
ATTY. FE MARIE D. TAGLE
VPFA
ATTY. JOSHUA FRANCISCO J. ABLONG
HRD Manager