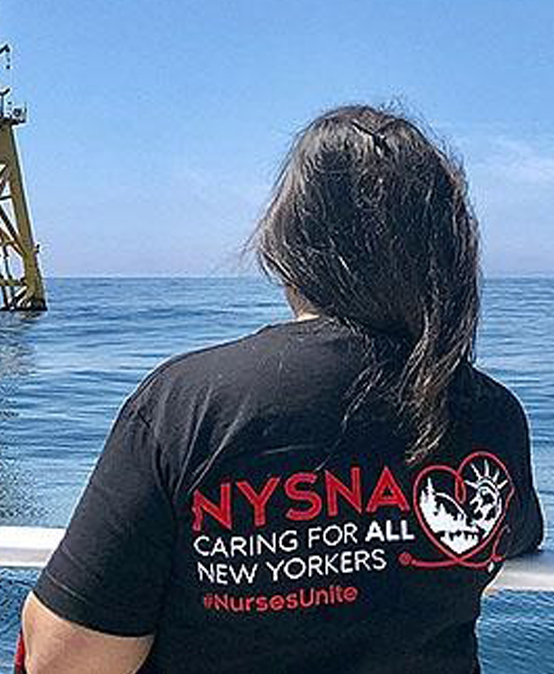 Alumni Update March 2 – 8, 2020
Silliman University alumnus and New York State Nursing Association (NYSNA) Board of Director, Nella Fe Pineda-Marcon shares her advocacy story not only for the welfare of the NYSNA, the largest nurses union in New York State with over 43,000 members, but also to raise awareness on the direct impact of climate change on healthcare. Marcon's story is featured in the New York Nurse February 2020 issue.
Marcon shares her story starting with her love for nature:
"I have always loved nature because I grew up in a rainforest and natural resource region. This upbringing was in so many ways a source of inspiration — to embrace the comforting peace, subtle beauty and stable tranquility!
But never in my wildest dreams have I imagined or thought that I would find my pampered self in the middle of a fight to keep our environment sustainable and protected for future generations.
I have been a nurse in New York for the past 30 years. For the most part, I was very much content with receiving a pay check, taking days off and enjoying vacation benefits.
But since I became active in one of NYSNA's professional organizations, I now appreciate the essential value and critical importance of advocacy work for our members, lobbying for patient rights, and advancing our community's health (and therefore strengthening the people). This advocacy, along with protecting my family, has become my top priority."
For Marcon's full story, please click on this link, https://www.nysna.org/my-journey-climate-and-environmental-justice#.XmHCSdJ97IU.
Marcon completed High School in 1977 and her Bachelor of Science in Nursing degree in 1981 at Silliman University. She then pursued her medical studies at Perpetual Help College of Medicine, graduating in 1987. Currently, Marcon is President-elect of the Silliman University Alumni Association of New York-New Jersey.