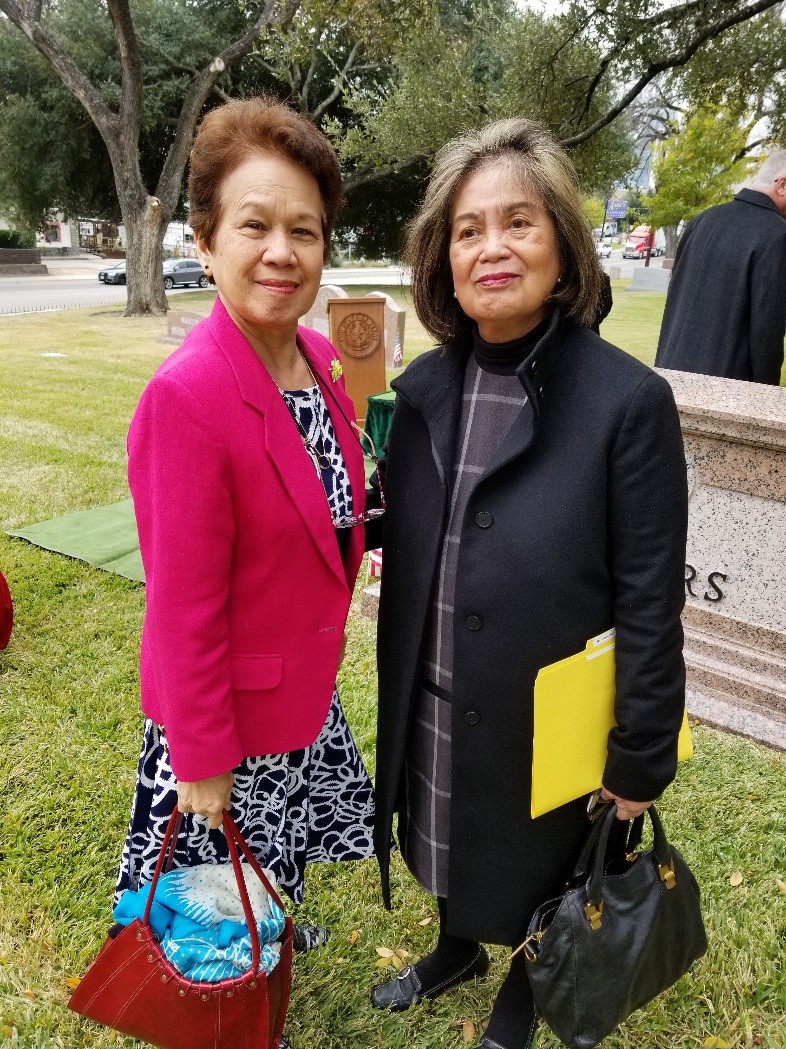 Alumni Updates November 19 – 25, 2018
Outstanding Sillimanian Awardee and generous benefactor Dr. Rolando Villanueva del Carmen (October 16, 1930 – October 31, 2018), was laid to rest November 21, 2018, at the Texas State Cemetery, in Austin, Texas. Rev. Francisco D. Somera Jr., officiated the Committal Ceremony, while on behalf of Silliman University, Mrs. Hazel Taglucop Quisumbing, President of the Association of Central Texas Sillimanians (ACTS) read the University's Certificate of Condolence. The burial ceremony was attended by the immediate family and close friends.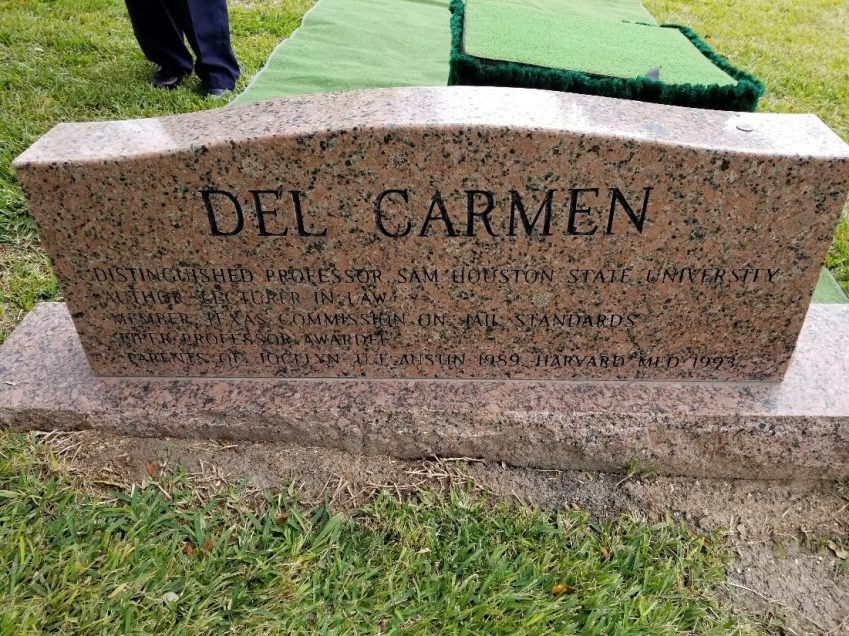 Dr. Rolando V. del Carmen was preceded in death by his wife of 45 years, Josefa "Josie." He is survived by his second wife, Erlyn; daughter Jocelyn (Chris) Tanabe, and grandchildren Josie and Linus of Palo Alto, California; and stepson Joey Diao and family of Celebration, Florida. He is also survived by siblings Divina Himaya, Cirilo del Carmen, Jr., Grace Nishidera, Ben del Carmen, and Gloria Dechawan.

CERTIFICATE OF CONDOLENCE
The Silliman University administration, faculty, staff, students, alumni, and friends present this gift honoring the family of our beloved brother, Dr. Rolando Villanueva del Carmen, with the assurance that the one we love so dearly is never gone; he lives within our hearts.
Our brother Rolando is forever an inspiration as the value of excellence has defined his journey ascending into greatness. From his humble beginning as a pastor's kid in Mindanao to his days as a student leader in Silliman University, he proved that when brilliance is offered with much devotion to faith, the harvest of glory would come with much joyful jubilation and this was capped by his graduation from the College of Law in 1956 with honors;
His gift of service as department secretary, dean of the student services, as professor, and his illustrious career beyond the portals of Silliman were all marked with heartfelt dedication. In every sharing of his God-given wisdom, he gave us life-changing lessons, which are the enduring legacies of professionalism and sincere care for others;
His loyalty to Silliman University was evident in every homecoming, when he always came bearing gifts of generosity which have become foundations of strength for the various scholarship programs, the research arm headed by our National Scientist Dr. Angel C. Alcala, the outreach of the Salonga Center, the undertakings of the College of Law, both big and small and for building projects which included a home-away-from-home for poor but deserving students.  In recognition of all of these, we have honored him with the Outstanding Sillimanian Award for Legal Education in 1982, inducted him to the Order of Horace Silliman in 2007, and conferred on him a Doctor of Laws degree, honoris causa in 2016. We also have perpetuated his presence by the Honors Hall, a dormitory within the campus landscape that now carries his name;
His exemplification of the Silliman spirit of excellence and service is what we are celebrating today, and this gift of honor is presented with our hands raised in thanksgiving and praise to our God Almighty for his life story that is now written in our Sillimanian hearts.
Given on this 19th day of November, 2018 in Dumaguete City, Philippines.
BETTY CERNOL-MCCANN
University President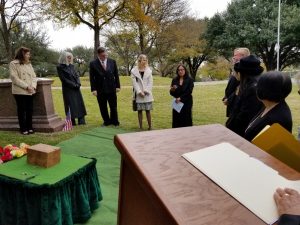 The Silliman University Alumni Association Sydney Australia Chapter, Inc. (SUAASACI) held an early Christmas get together last November 17, 2018, at The Mount Druitt Hub, New South Wales. Alumni coming from Melbourne, New South Wales, Canberra and New Zealand also joined the alumni Christmas party.
The new officers of SUAASACI was inducted by Solicitor Jesus Icao. The new chapter officers are: Enrico Garcia Jr. – President, Emma Pontenila – Vice President External, Ephraim Delfin – Vice President Internal, Alicia Dumlao – Secretary, Arnie Capilitan – Treasurer, Faith Montecillo – Auditor, Romeo Capilitan – PRO External, Rodrigo Gante – PRO Internal, Evelyn Villegas – Chair Membership and Sunshine Committee and Man Fraser – Social Media Manager.   The chapter advisers are: Marissa Bala, Evelyn Icao, Lucy Jumawan-Sauer, Max Pontenila and Vivian Tee.
The alumni chapter of Sydney was formed in August 1989 and is celebrating its 28th year.