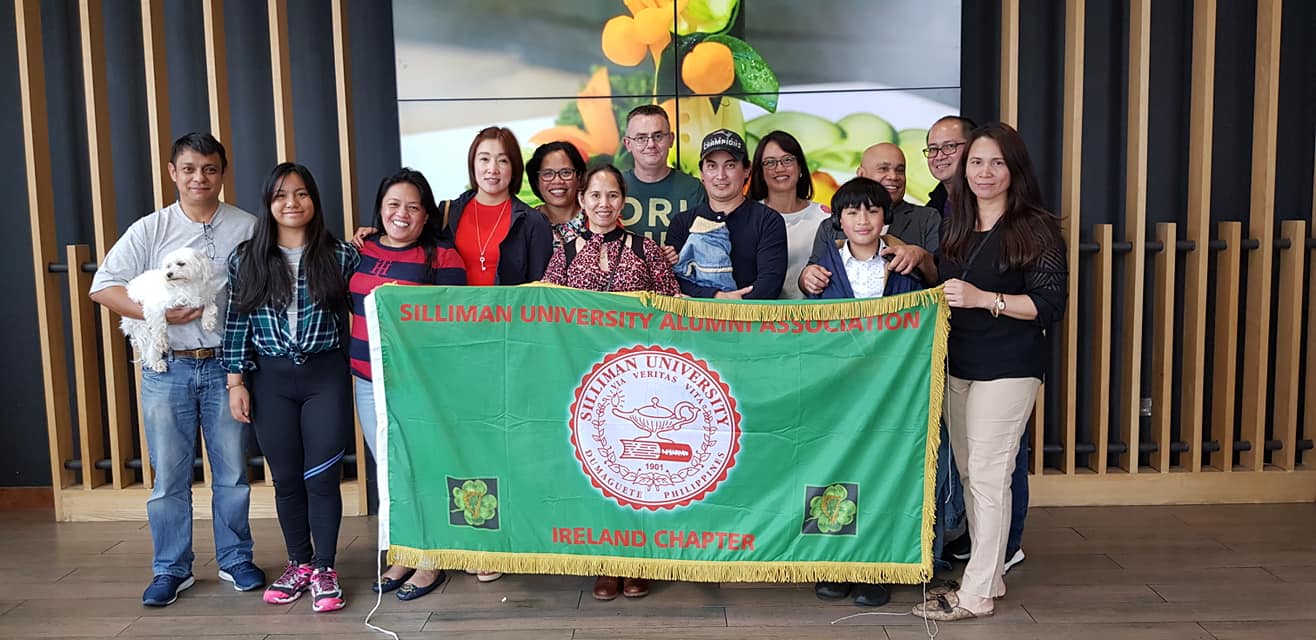 Alumni Updates September 16 – 22, 2019
Ireland Alumni Chapter celebrates Silliman's 118th Founders Day
Being away from campus did not stop the Silliman University Alumni Association of Ireland/North Ireland (SUAA-Ireland/N. Ireland) from celebrating Silliman's 118th Founders Day at the COSMO World Liffey Valley, in Dublin, last September 15, 2019. The newly elected Ireland alumni chapter officers for 2019 – 2012 are: President – Ms. Meyen Celis, Vice President – Ms. Nanet Abarado, Secretary – Suzie Murnane, Treasurer – Ms. Shreigly Dy, Auditor – Mel Perez. The Board of Directors are: Ms. Eunice Jane Gonzales Stewart, Ms. Sherree Caldamo, and Ms. Bernadette Lagura. The Chapter Advisers are: Mr. Jahaziel M. Abarado and Dr. Noel A. Jereza.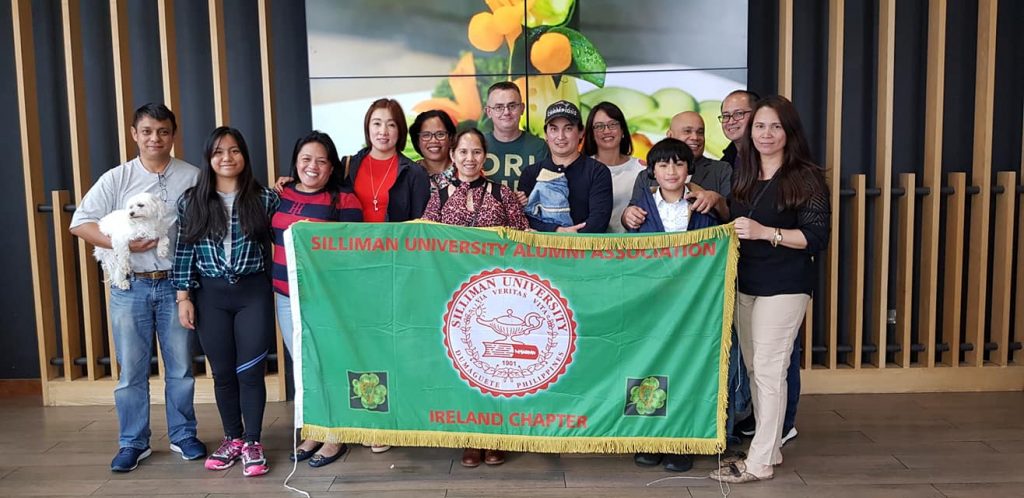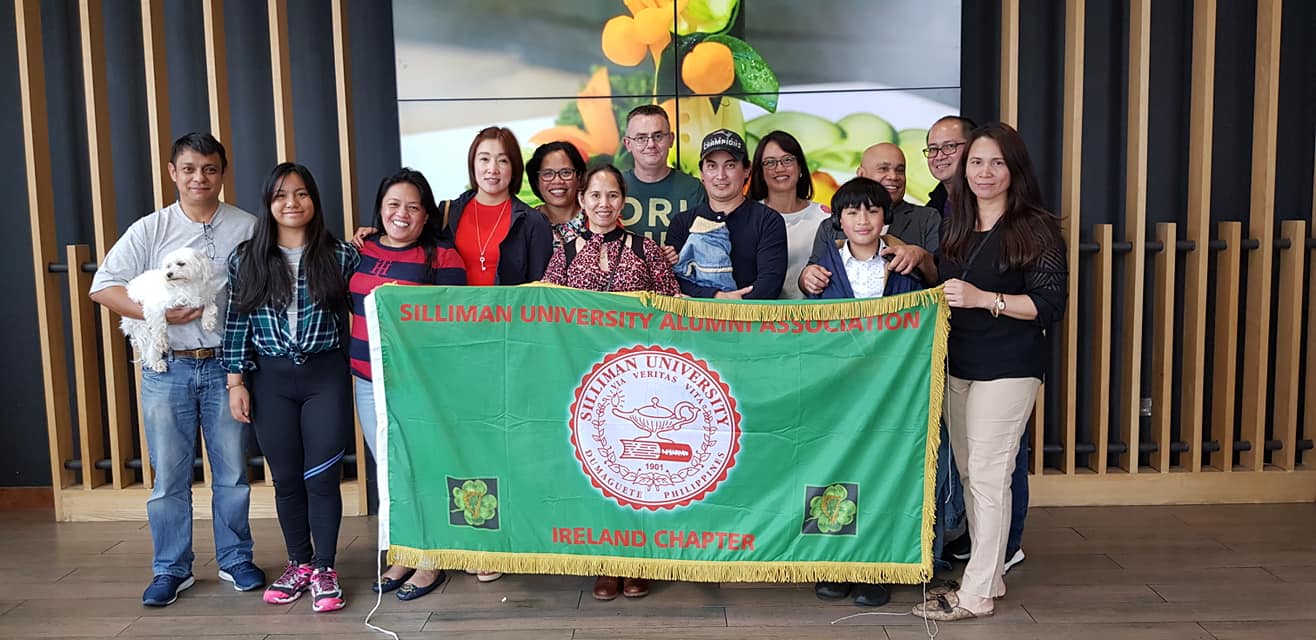 This early, the Ireland alumni chapter has announced the schedule for their annual Christmas Party on December 21 – 22, 2019 at the Aborado residence in Bray, Wicklow, Ireland. This time it will be a 2-day alumni gathering packed with Christmas themed activities.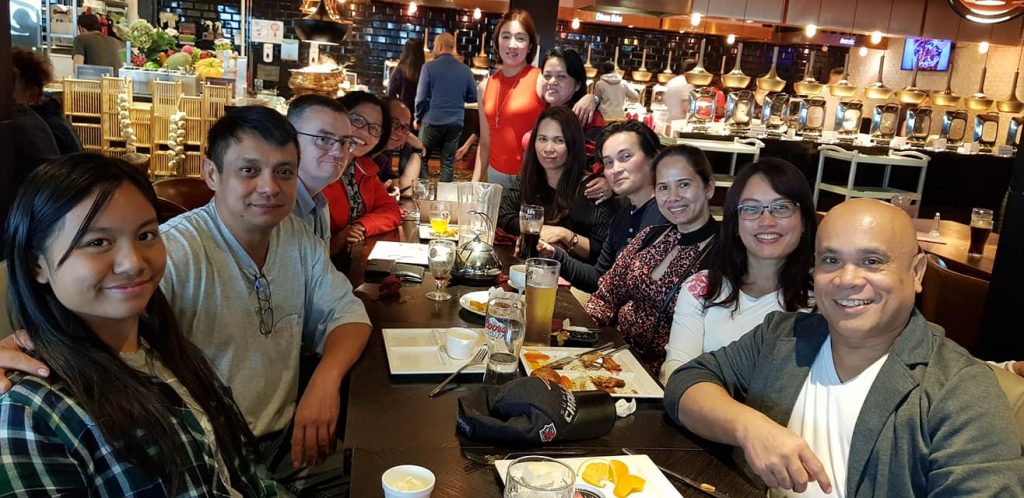 SUAA Ireland/North Ireland alumni chapter is gearing up for the 4th EUROFLOCK to be held next year in New Castle, England, September 11-14, 2020. EUROFLOCK is a bi-annual alumni gathering in Europe. Members of the Ireland alumni chapter will be joining the gathering in New Castle in support to SUAA United Kingdom who is hosting the 4th EUROFLOCK. In 2016, the Ireland alumni chapter hosted the 2nd EUROFLOCK in Dublin. For further alumni chapter updates, please visit the SUAA Ireland Facebook Group Page at https://www.facebook.com/groups/279565228819414/.