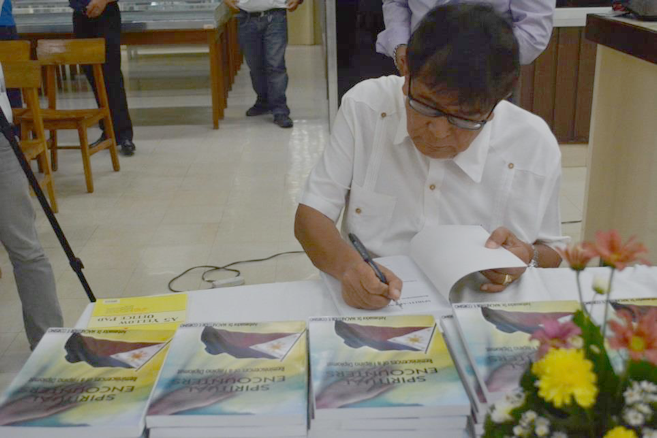 Ambassador Corsino Launches Book on Spiritual Encounters as a Diplomat
Ambassador Corsino Launches Book on Spiritual Encounters as a Diplomat
Ambassador MacArthur F. Corsino launched his latest book Spiritual Encounters Reminiscences of a Filipino Diplomat on August 22 at the Robert B. and Metta J. Silliman Library.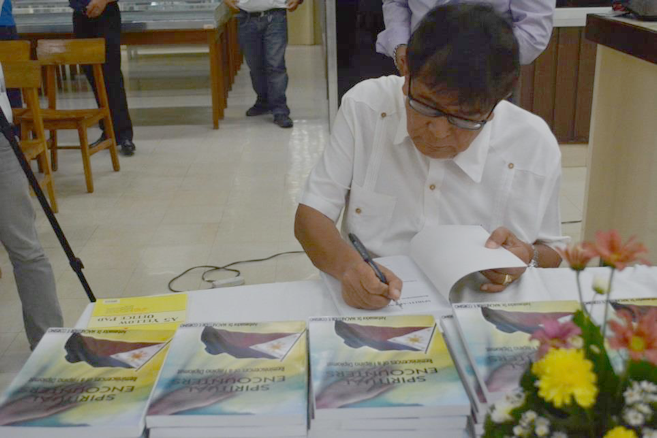 Spiritual Encounters of a Filipino Diplomat is written based on Ambassador Corsino's divine and mysterious deliverance that saved his life and family many times. It also shares about actual instances of spiritual encounters that he experienced while still active in the foreign service. By relating his fearful brushes with danger, Ambassador Corsino reminds us in his book that we are God's children and God watches over each of us regardless of who we are.
Ambassador Corsino earned his undergraduate and graduate degree in Education at Silliman University in 1966 and 1972, respectively. He holds a PhD in Political Science from Northern Illinois University, a postgraduate degree he obtained in 1977, and later pursued advanced studies at the Harvard University Center for International Affairs in 1985. Ambassador Corsino's assignments as include Cuba, Haiti, Jamaica, and the Dominican Republic. He retired from the foreign service in 2010.