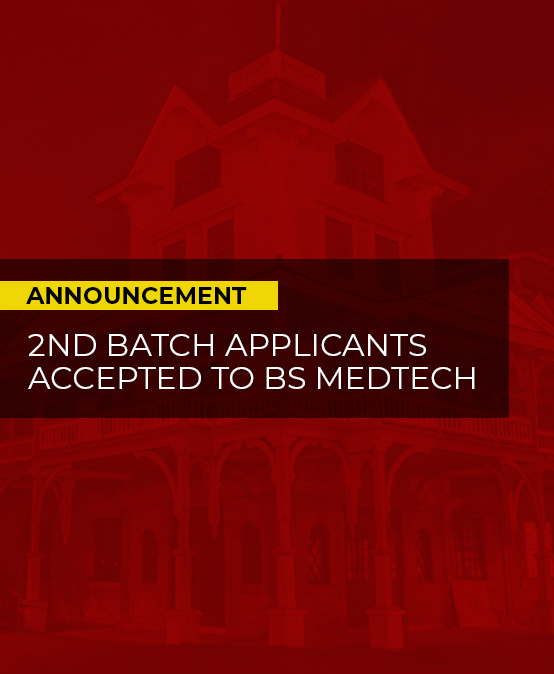 Announcement: 2nd Batch Applicants Accepted to BS MedTech
These are the incoming freshmen applicants from the second batch who have been accepted to enroll in the BS Medical Technology for the 1st semester of SY 2020-2021 (see list below).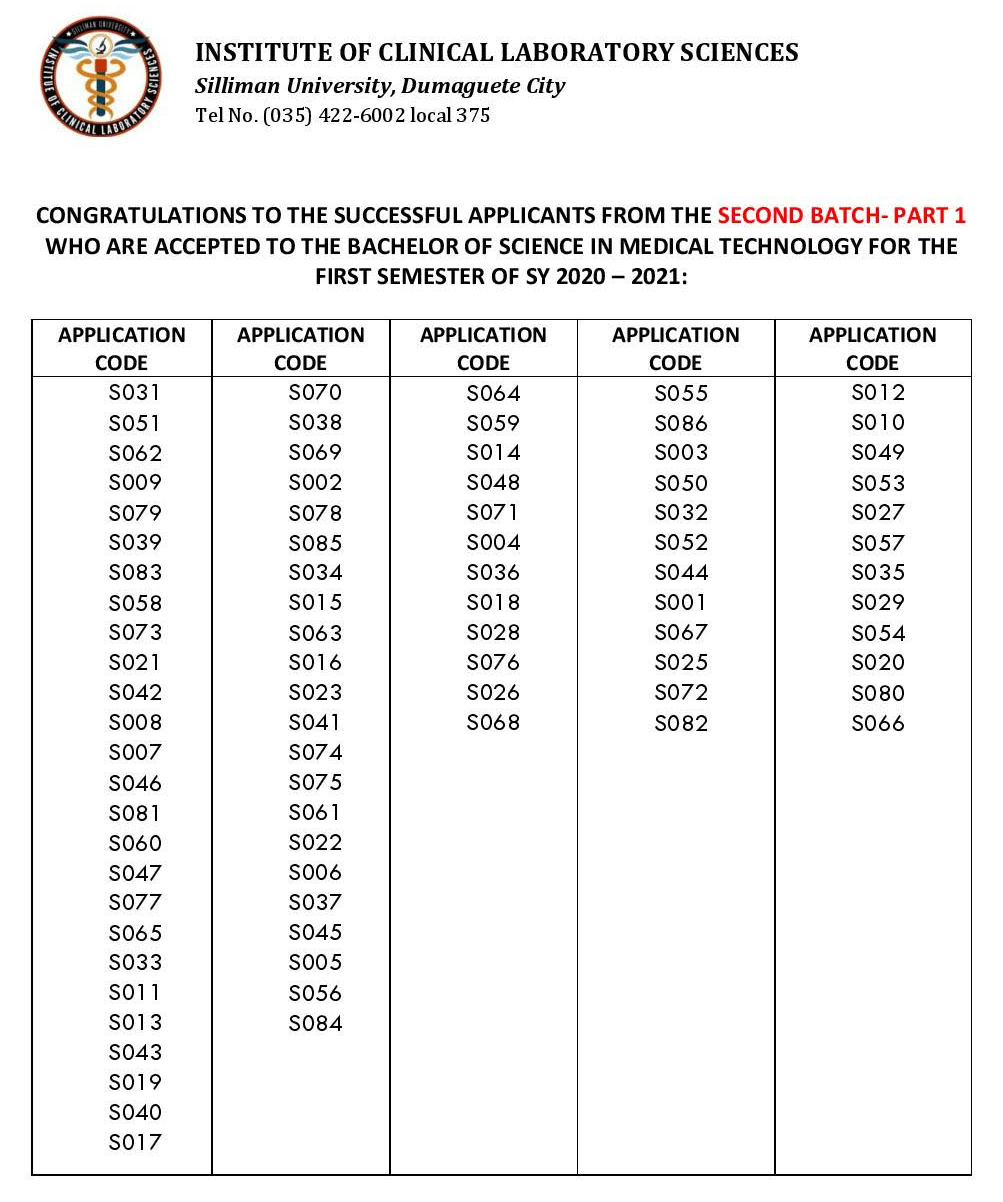 The students may now process their admission requirements through the SU admissions office ([email protected]).
For more inquiries please email at [email protected] or call 522-7170 during office hours from Monday to Friday, 8:00 – 12:00am & 2:00 – 5:00pm.