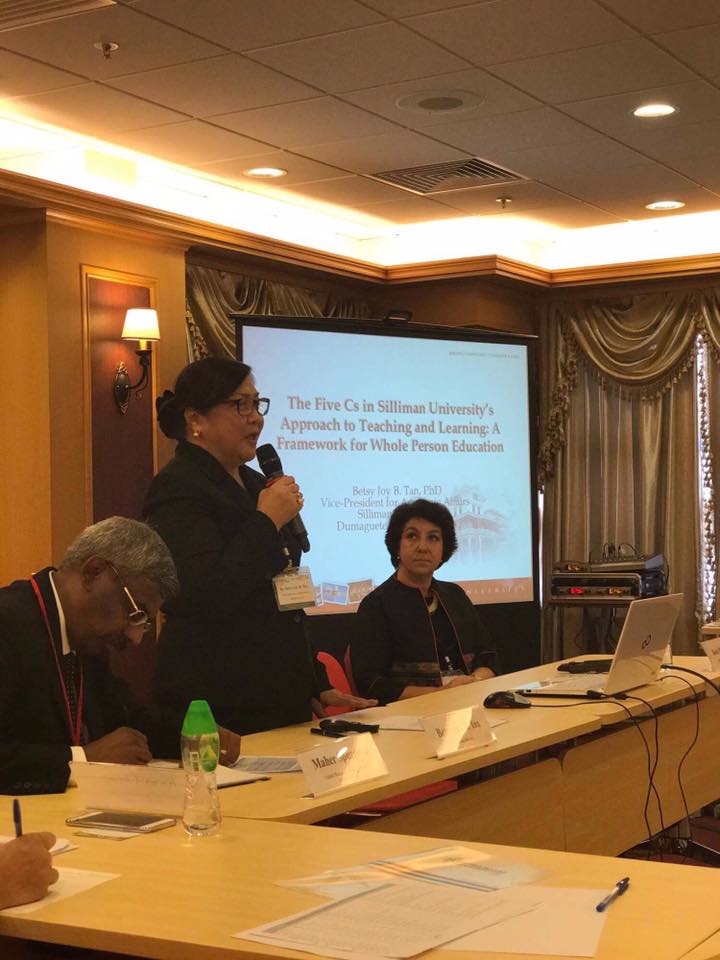 Dr. Tan Speaks on Whole Person Education at United Board Event in HK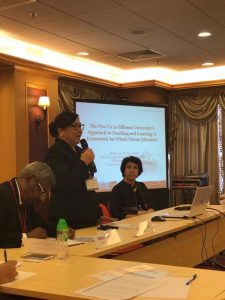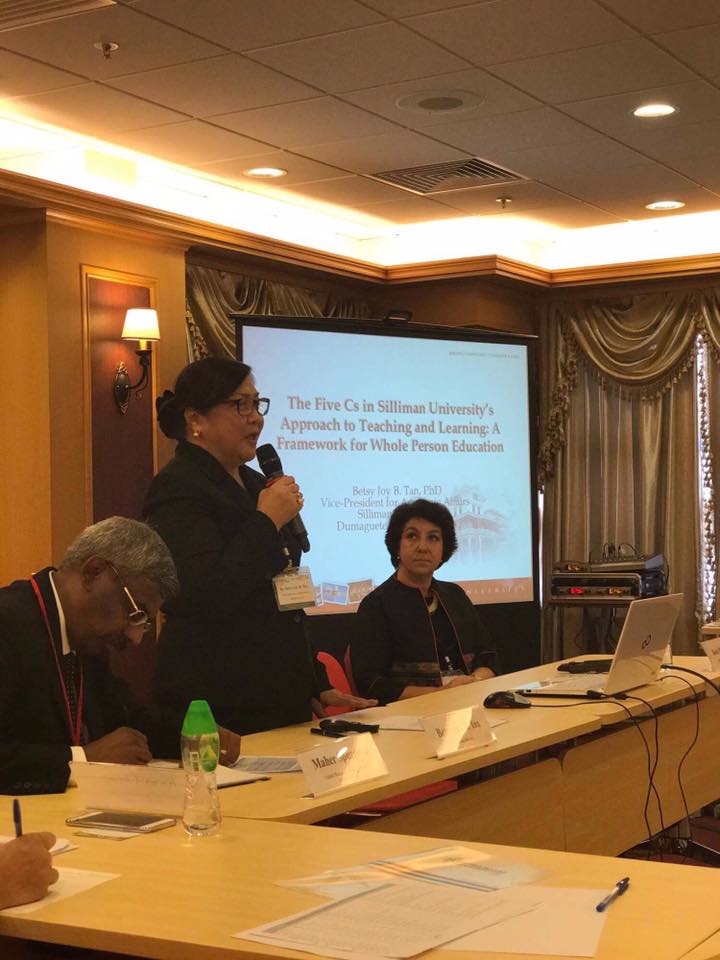 Vice President for Academic Affairs Dr. Betsy Joy B. Tan was among the resource persons on whole person education (WPE) at a consultative conference organized by the United Board for Christian Higher Education in Asia last September 6 to 8 in Hong Kong.
The consultative conference was intimate, attended by a select group of academics from around Asia who are experts in the concept of WPE. It was geared towards assisting the United Board in further development its programs related to WPE.
Dr. Tan is among the lead persons in Silliman on WPE. She has led a team in developing the conceptual framework of WPE in the University, emphasizing how WPE is a "lived experience" that targets education not only of the mind but of the body and soul as well. Silliman's WPE is anchored on lived experiences sourced from its 5Cs (the five venues of learning): church, classroom, (athletic) court, cultural center, and community.
Among those present during the consultative conference were senior officers of the United Board, led by its president Dr. Nancy Chapman, executive vice president Mr. Ricky Cheng and vice president for programs Dr. Wai Ching Wong.