Start
August 24, 2018 - 4:00 pm
End
August 24, 2018 - 6:00 pm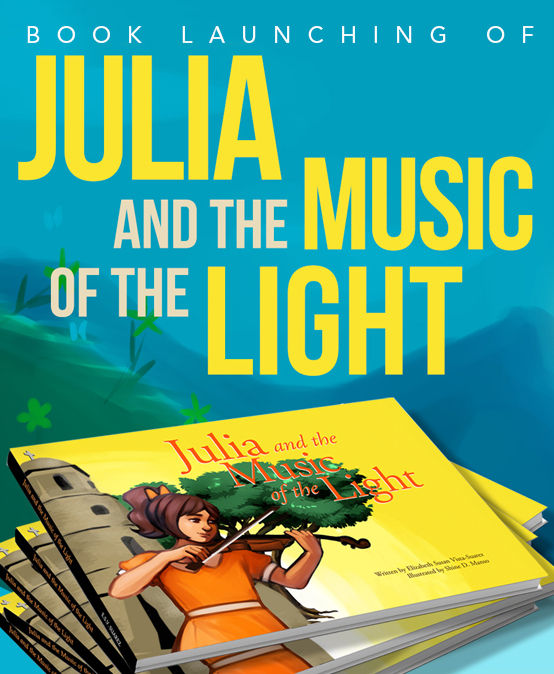 Nine year old Julia is born from a generation of enchanted musicians from the magical village called Dumagit.
The music she inherited from her grandmother is a gift from singing fireflies that inhabited Dumagit long ago.
Julia's music is powerful and magical. Like a light, it cuts through anger, blasts away pain and banishes away sickness. The power of her performance is complimented by kindess, humility and sincerity which she emulates.
She is hurt by those who say bad things to and about her. She doesn't want to perforn anymore. Then she realizes that sharing her talent which makes a difference in the world is far greater than her own feelings of hurt.
She continues to carry the light of music that heals, brings joy and passes peace.
Written by Elizabeth Susan Vista-Suarez
Illustrated by Shine D. Manso
MORE DETAIL