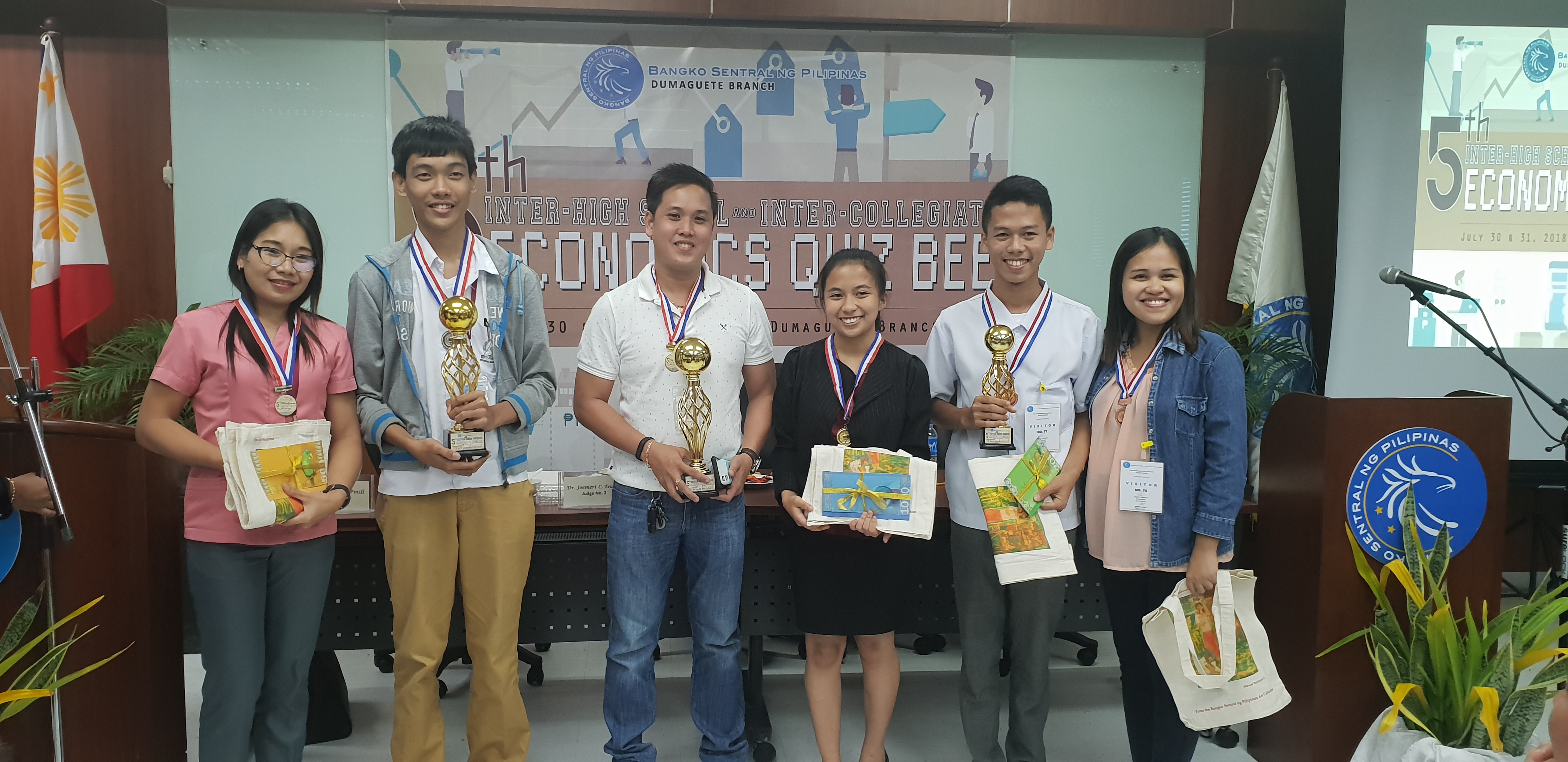 Grade 12 ABM Major is Central Bank Economics Quiz champion
Grade 12 ABM major Micah N. Edem bagged the championship award for the 5th Inter-High School Economic Quiz Bee held on July 30 at the Bangko Sentral ng Pilipinas in Dumaguete.
Edem rose above 43 other student participants from different schools in the city with the help of her coach, Mr. Earl Zar P. Calingacion, an instructor at the College of Business Administration.
The competition covered topics on microeconomics with highlights on current events, central banking and monetary policies.
Edem said that her interest in economics is the reason why she enjoyed answering the questions in all the rounds of the competition. She added that after falling short for the first place when she represented the Junior High School two years ago, her win now has taught her the "beauty of patience in waiting for God's perfect time."