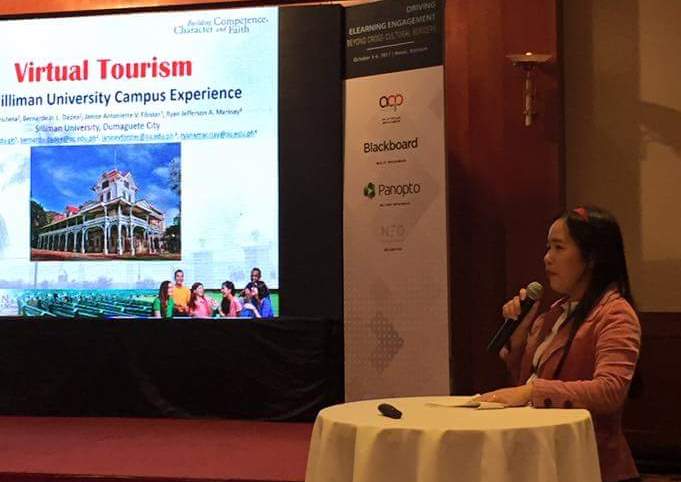 IT Chair Presents Paper on Virtual Tourism at eLearning Confab in Hanoi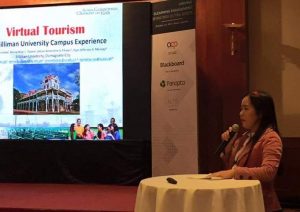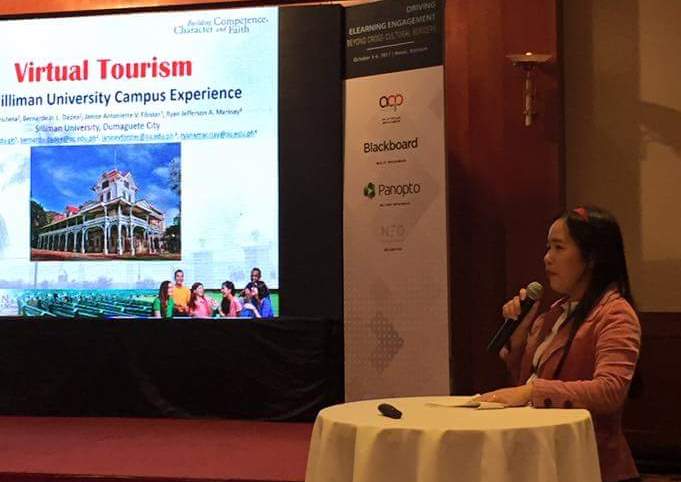 Information Technology Department Chair Asst. Prof. Janice Antoniette V. Forster presented a research paper entitled "Virtual Tourism: the Silliman University Campus Experience" during the International Congress on eLearning 2017 (ICE 2017) held October 5 to 7 in Hanoi, Vietnam.
The research paper is co-authored by Marc Caen Aricheta, Bernardo Dadea Jr. and Ryan Jefferson Marinay, who are fresh Information Technology graduates  from the College of Computer Studies. It was an offshoot of their capstone project which also produced an app called SU[VR], a point-by-point, interactive virtual reality campus tour which allows interaction and navigation by hovering or voice recognition using a head mounted display.
The congress was organized by the Philippine eLearning Society (PeLS) where Asst. Prof. Forster is treasurer and trustee. PeLS aims to actively promote eLearning among educators, school administrators, practitioners and lifelong learners.
Since 2013, the organization holds the International Congress on eLearning biennially but this is the first time it is hosted outside of the country.