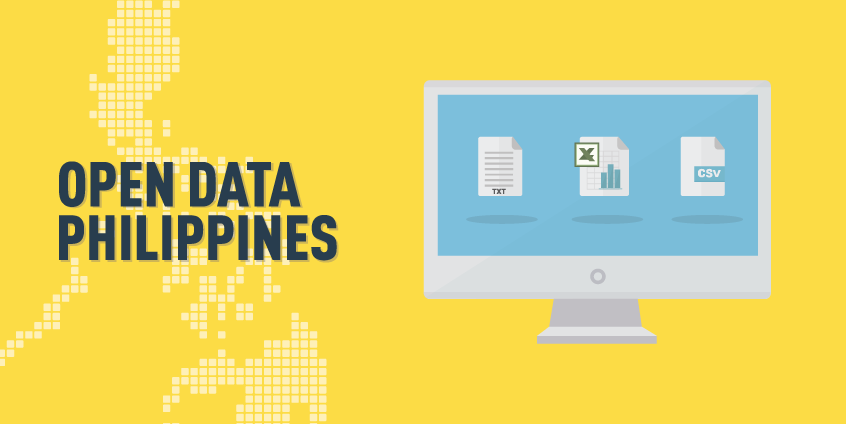 Mentoring in Open Gov't Data Pushed by ICT experts
Lack of access or slow connection to the Internet is just one of the reasons why Philippine civil society organizations (CSOs) have not taken advantage of open government data.
Many of them are not even aware that open data exist; or if they do, they lack the ability to read, select, interpret, and build narratives from information that  the Philippine government puts online, said Dr. Dave Marcial, Dean of the College of Computer Studies at Silliman University.
Dr. Marcial is one of three  Information and Communication Technology experts who are now advocating for the intensive "mentoring" of civil society organizations, journalists and businesses  in handling open government data.
Writing in a 2016 issue of the Journal of Community Informatics, Dr. Marcial and his colleagues, Michael P. Cañares (principal author) and Marijoe Narca,  reported the results of their survey of 37 officially registered civil society organizations in Central Visayas (Bohol and Negros Oriental).
They quoted a broadband study that said household penetration was only 23% (2013), with Internet speeds among the lowest in the world. This means some of the CSOs do not have access to internet services.
They also found that although half of the CSOs had personnel with basic computer skills, open data and open government  were new concepts for them and only very few knew that government published information on data portals.
The assumption for open data is to make government more transparent and accountable.
"Access to and use of government data can improve governance as new actors and stakeholders with different interests and influence can provide insight and perspective into government policy making and practice," the authors explained.
The long-term view for open data should be "the actual production of outputs that benefit citizens and communities," they added.
In 2011, the Department of Interior and Local Government (DILG) implemented the Full Disclosure Policy. All local government units were directed to post public financial documents, including statements of receipts and expenditures of funds, annual budget reports, statement of debt service, items to bid, among others.
In 2013, DILG required the information to be posted in open format. In 2014 "it launched the Philippine open data portal, which aims to make national government data searchable, accessible, and useful, with the help of government agencies and the participation of the public."
Training for civil servants involved in data management then ensued.
But the research results in the above article revealed that "although the provincial governments of Bohol and Negros Oriental post their financial information in their websites, these are hardly used by the CSOs. In the most extreme cases, they are not even aware that the information exists and how they will be able to use it."
The researchers recommended that efforts by government to open data to the public  should be matched with a capacity-building program that would develop higher-level  skills for civic engagement and  the economic, political and social empowerment of the constituencies. – Celia E. Acedo, SU Research and Environmental News Service