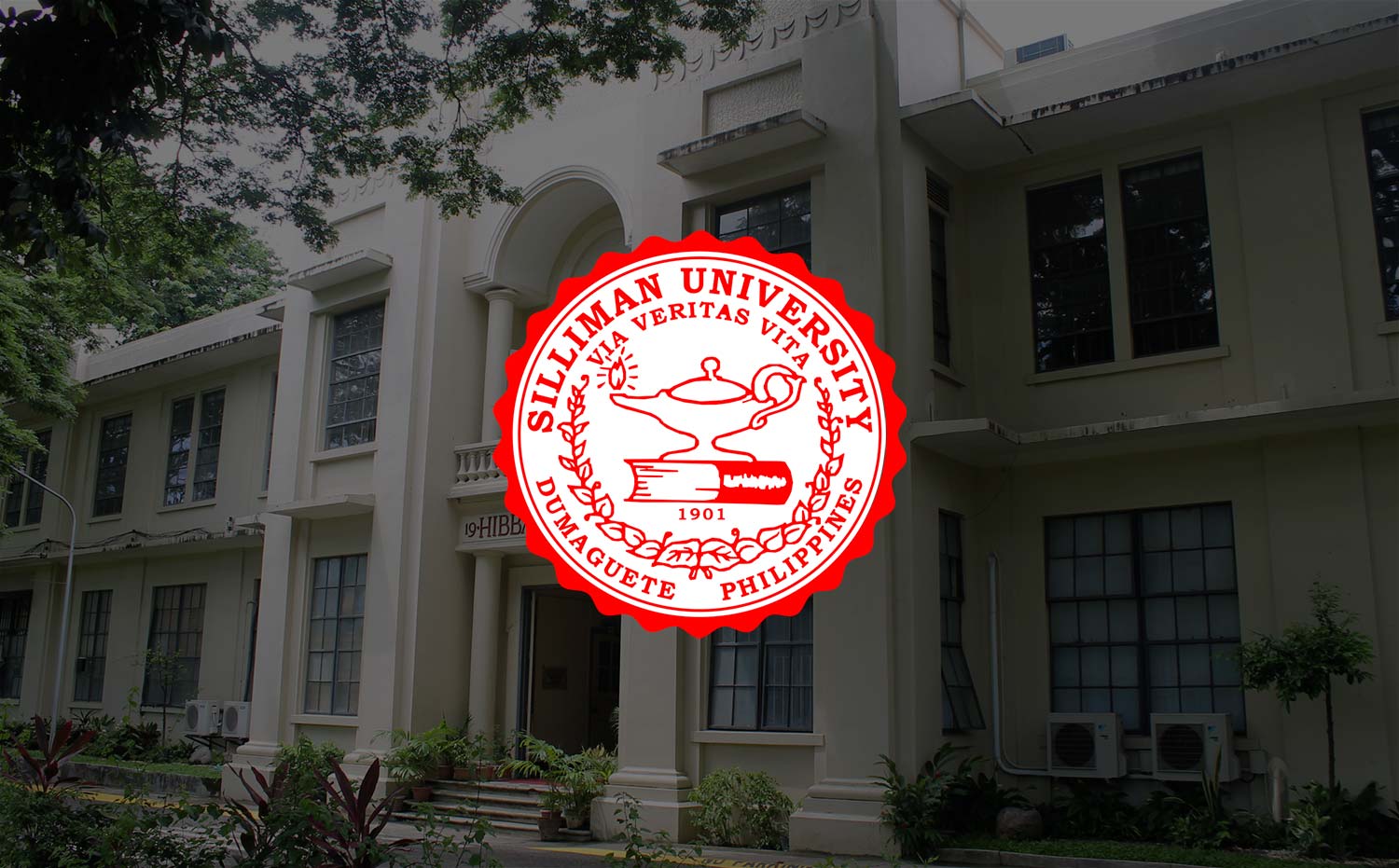 Mrs. Joanne Villalon Pino
By 2018, this energetic figure you see in the Transcript Section of the Office of Registrar and Admissions, will be in her 20th year of service in Silliman. She has seen many students come and go, eager to take their licensure exams or find work, always passing through her office as sort of the informal portal that leads students to the beat of the "real world" as Silliman alumni. She has seen the humble beginnings of topnotchers and executives, and she finds joy in being part of the beginning of their journey outside the halls of Silliman.
Mrs. Joanne Villalon Pino, the University's Transcript Officer, was born on June 12, 1977. She is a Sillimanian through and through – earned her BBA – Management degree in 1998, and has been serving the University by the sea ever since.
"Ma'am Pino" is happily married to Mr. Rowel Vilos Pino, with whom she has a son, 10-year old John Benedict "Jaybee". At first, she did not really expect to hold the position she now holds. She shares:
"When I entered Silliman University in June 1994, my dream is just to earn a degree. So, starting my first year in college until I graduated in March 1998, I was a student assistant at the Current Records Section, Registrar's Office, under the supervision of Mrs. Chonita Montenegro Nacua.
In June 1998 until September 2002, I worked as a data encoder at the Research, Encoding, and Information Section at the same office under an agency program (BBC-PRAS) on a contractual basis with the then Registrar, Dr. Reynaldo Yocor Rivera.
In October 2002, I was transferred at the Vault Section because the records custodian has moved to another department in the University. That time, I was also assisting the Transcript Officer, Mr. Paul Tabilon Bael. I really enjoyed assisting in the transcript section because Mr. Bael is a very good person. He was like a father to us. Until such time, Mr. Bael filed an early retirement because of what had happened to his wife. So, the late University Registrar and Admissions Officer, Ms. Annabelle Eullaran Pa-a automatically endorsed me to take-over the position of Mr. Bael as the new Transcript Officer. So that's it."
The next time you set foot on Hibbard Hall, give this hardowrking lady a smile, for she has been doing all she can to release your Transcript of Records (TOR) on time. Let's get to know her some more!
What is the most fulfilling thing about your work?
Despite all the pressures, it is most fulfilling to know that we have high passing rates with our graduates taking the board exams, and we are very proud of that as we also took part in paving the road for these graduates to succeed in their lives. Their success is our business.

What challenges have you encountered, so far, and how are you dealing with them?
Once upon a time, when everyone is just too excited to graduate, just wanting to take their transcripts demanding it on the soonest possible time, but we know that we can't do just that, for we still have their grades to be posted online and there are hundreds of records to update. No kind of explanation can quench the excitement of some students to look for employment, further study, or catch up with the ever living deadline of board exam filing. Hence the pressure is on my team.
On a good day, all grades will be in and records are updated just on time, but perfection can never be attained by mere humans, there will always be issues and problems on some records which would cause steam to come out of people's ears once conveyed onto them.
But we, in the Transcript Section know that we cannot extinguish cinder with fire. We have to be as calm as the waters fronting our dear old Silliman, posing ourselves with the kindest of smiles and politest of words to utter despite trembling knees of fear. Luckily, no problem is unsolvable, and all things will just pass with time. And we will ever be grateful to serve our labor of love.
Where do you see yourself five years from now?
Even before, I plan to take some units in education because I want to become a Physical Education (PE) teacher. But I don't think I could pursue my plan because being a Transcript Officer and a Barangay Official (Kagawad) at the same time is not a good joke. Even if my path does not lead me to being a teacher, I know God has plans for me. Helping and serving others in my own way and seeing my former student assistants become successful in their careers bring so much joy and pride to me.
Describe yourself in three words.
God-fearing. Simple. Chubby.
What is your motto in life?
Think positive and positive things will happen.
What makes you laugh?
Jokes.
What makes you cry?
Heavy Drama. When I'm hurt.
What's your favorite time of the day and why?
Evening. This is the time that we eat together, so we can talk a lot (sari-saring kwento).
What's your favorite day of the week and why?
Friday. Because there is no work the following day. I really love weekends.
What do you love doing when not working?
Playing volleyball. Strolling/joy riding with my family.
What is your favorite hangout place in the University?
I love to stay in the office even during lunch breaks.
What makes you blush?
Unexpected compliments from other people.
If you were an actor, who would you be?
Sharon Cuneta. I'm a fan of her.
Tell us a fact about yourself.
Easy to get along with.
What's your favorite game growing up?
Volleyball. "Chinese garter".
What is your idea of a relaxing day?
Going to the beach early morning with my family.
What one thing would people be interested to know about you?
Secret.
What song best describes the YOU and the life you have now?
Kahit Maputi Na Ang Buhok Ko by Sharon Cuneta.
What is the first thing you do right after waking up in the morning?
Pray. Thanking God for giving me another brand new day.
What's your idea of a family?
Family is one of the most important things in my life.
To have a family is to have people that care about you and you care about them.
At this point of your life, what for you is your life's mission?
Just simple. To be a good wife to my husband and a good mother to our child.