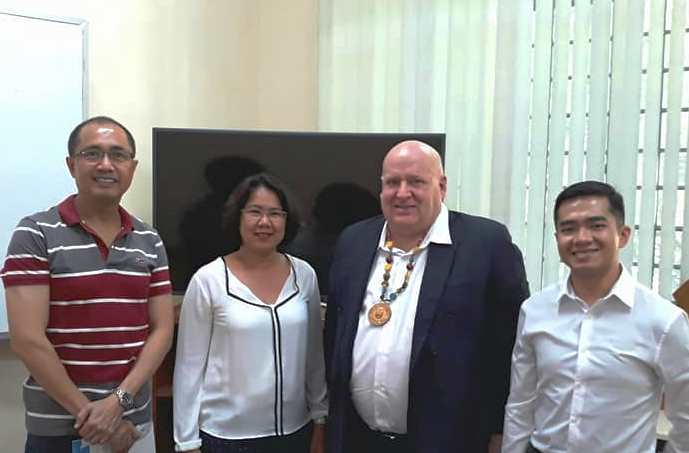 New Zealand Ambassador Promotes ASEAN Post-Grad Scholarship on Campus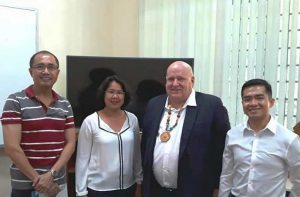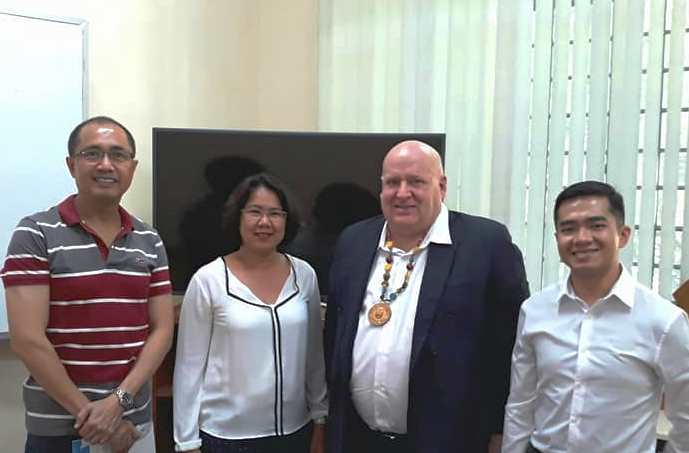 The Ambassador of New Zealand to the Philippines His Excellency David Strachan visited the campus on May 10.
Ambassador Strachan was in Silliman University to promote the New Zealand ASEAN Scholars Award, a postgraduate scholarship opportunity at the University of Auckland open to nationals in ASEAN countries, including the Philippines. It is funded by the New Zealand Aid Program, which was represented during the Ambassador's visit to the campus by its country manager Mr. Rune Raphael Ylade.
CAS Associate Dean Dr. May Brigitt Bernadel L. Villordon and Political Science Department Chairperson Assoc. Prof. Regan P. Jomao-as received Ambassador Strachan and discussed with him how Sillimanians may avail of the scholarships.
For information on the scholarships, contact CAS at [email protected], or click: New Zealand ASEAN Scholars Program.
(Photo: New Zealand Ambassador to the Philippines His Excellency David Strachan [third from left] at the College of Arts and Sciences with New Zealand Aid Program country manager Mr. Rune Raphael Ylade to his left, during their meeting with CAS Associate Dean Dr. May Brigitt Bernadel L. Villordon [second from left] and Political Science Department Chairperson Assoc. Prof. Regan P. Jomao-as.)