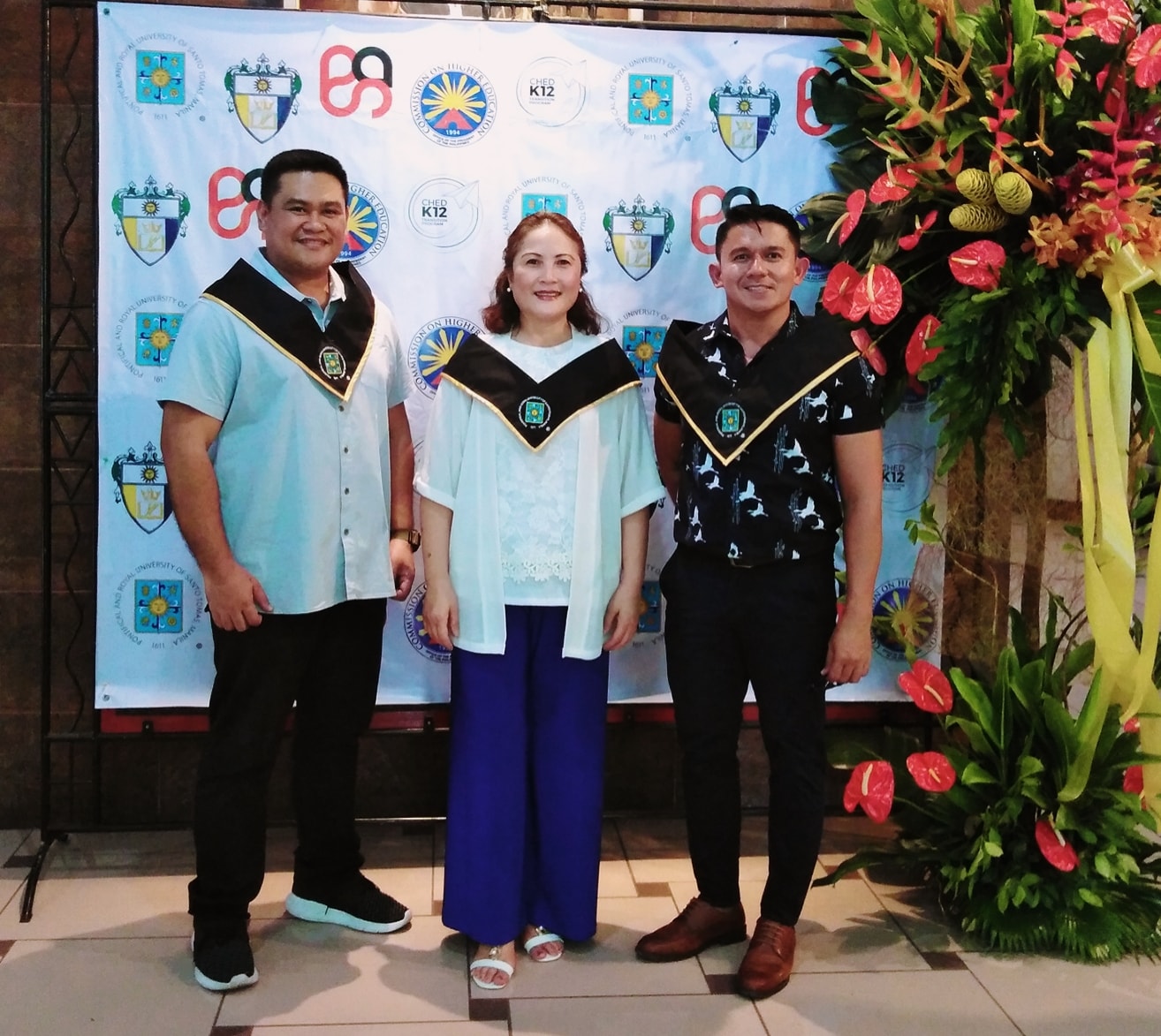 OSS heads complete student services development course
Silliman University (SU) Office of Student Services (OSS) heads completed the Student Affairs and Services Continuing Development Program (SAS CDP) of the Philippine Association of Practitioners of Student Affairs and Services (PAPSAS), Inc. and the University of Santo Tomas (UST), with their graduation ceremony held last July 13 at Thomas Aquinas Research Complex Auditorium, UST.
As program completers, Dr. Edna Gladys T. Calingacion, SU dean of students; Prof. Jaruvic C. Rafols, Guidance and Testing Division head; and Mr. Abe P. Cadeliña, Student Organizations and Activities Division (SOAD) head, are now three of the only four Certified Student Affairs and Services Specialists in the Negros Oriental Province.
The SAS CDP of PAPSAS, Inc. and UST is a certification program designed for educators in Higher Educational Institutions (HEIs) seeking to achieve a high level of competency in the management and administration of Student Affairs and Services offices.
Calingacion, Rafols and Cadeliña first participated in the Visayas leg of the SAS CDP last May at Cebu City where they discussed with fellow participants the increased competencies of SAS practitioners, as well as broadened knowledge, partnerships and collaboration among practitioners and their respective schools.
About 120 participants from 67 HEIs in the Philippines attended the SAS CDP sessions held across the country.
Before their graduation, the SU OSS heads underwent a benchmarking activity, July 12 at the Far Eastern University and Ateneo De Manila University with participants from other HEIs to share their best Student Affairs and Services practices through presentations.
The OSS reported that it is planning to integrate new and revitalized programs into the student affairs and services system in SU, especially in the Guidance and Testing Division, SOAD, Student Housing and Residence Division, and other service units of the OSS.
The OSS will also invite resource speakers from UST to conduct an Outcomes-Based Education Workshop for key OSS personnel, selected student leaders and advisers from SU this September 9.
The SAS CDP is a collaboration between PAPSAS, Inc. (formerly the Philippine Association of Administrators of Student Affairs, Inc.) and the UST Graduate School Center for Continuing Professional Education and Development, funded by the Commission on Higher Education.