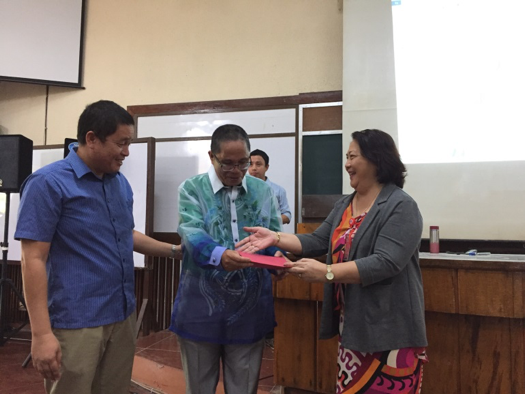 Physics Professor Holds Lecture on Mt. Talinis
Prof. Franciso E. Ablong Jr. of the Physics Department presented his research on the current physical condition of Cuernos de Negros, also known as Mt. Talinis.
Mt. Talinis is classified by the Philippine Institute of Volcanology and Seismology as a potentially active volcano, although there has been no recorded eruption in the past. He said it has recently been showing some signs of activity that is commonly observed in some volcanoes that are about to erupt. These signs include an increase in the frequency of volcanic quakes and occurrences of volcanic tremors, drying up of vegetation around the volcano's slopes and springs or wells around it.
But Professor Ablong allayed fears as he said it is unlikely for an eruption to take place within this generation. Despite no imminent danger, he emphasized the importance of pursuing researches of similar nature as it leads to increased public awareness and preparations to arrest environmental risks and disasters.
The lecture was attended by Silliman and Holy Cross High School students.