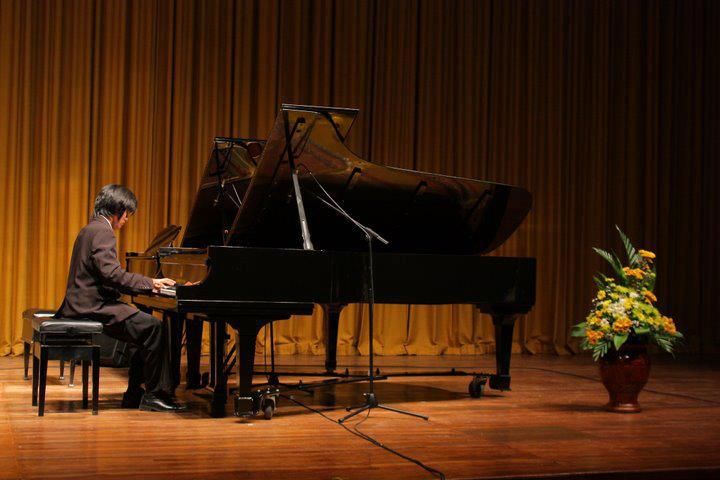 Piano Majors Perform Works of Masters in Mini Concert

The College of Performing and Visual Arts (COPVA), through its TukarTa! League of Pianists, organized a mini concert on May 2 at the Music Sala.
Graduates and current majors in the Piano program performed the works of celebrated composers during the concert: Mozart, Chopin,  Rachmaninoff, Prokofiev, Bartok, Buencamino, Khachaturian, Faure,  Schubert and Duparc. There were also performances by some members of the faculty and alumni of the college, including Dr. Elizabeth Susan Vista-Suarez, Prof. Isabel Dimaya-Vista, Mr Levi Alaban, Ms Melody Enero and Ms Kamele Marie Maratas.
The concert was done in coordination with author and nursing professor Dr. Rozzano C. Locsin, 1997 Outstanding Sillimanian in the field of Nursing Education.