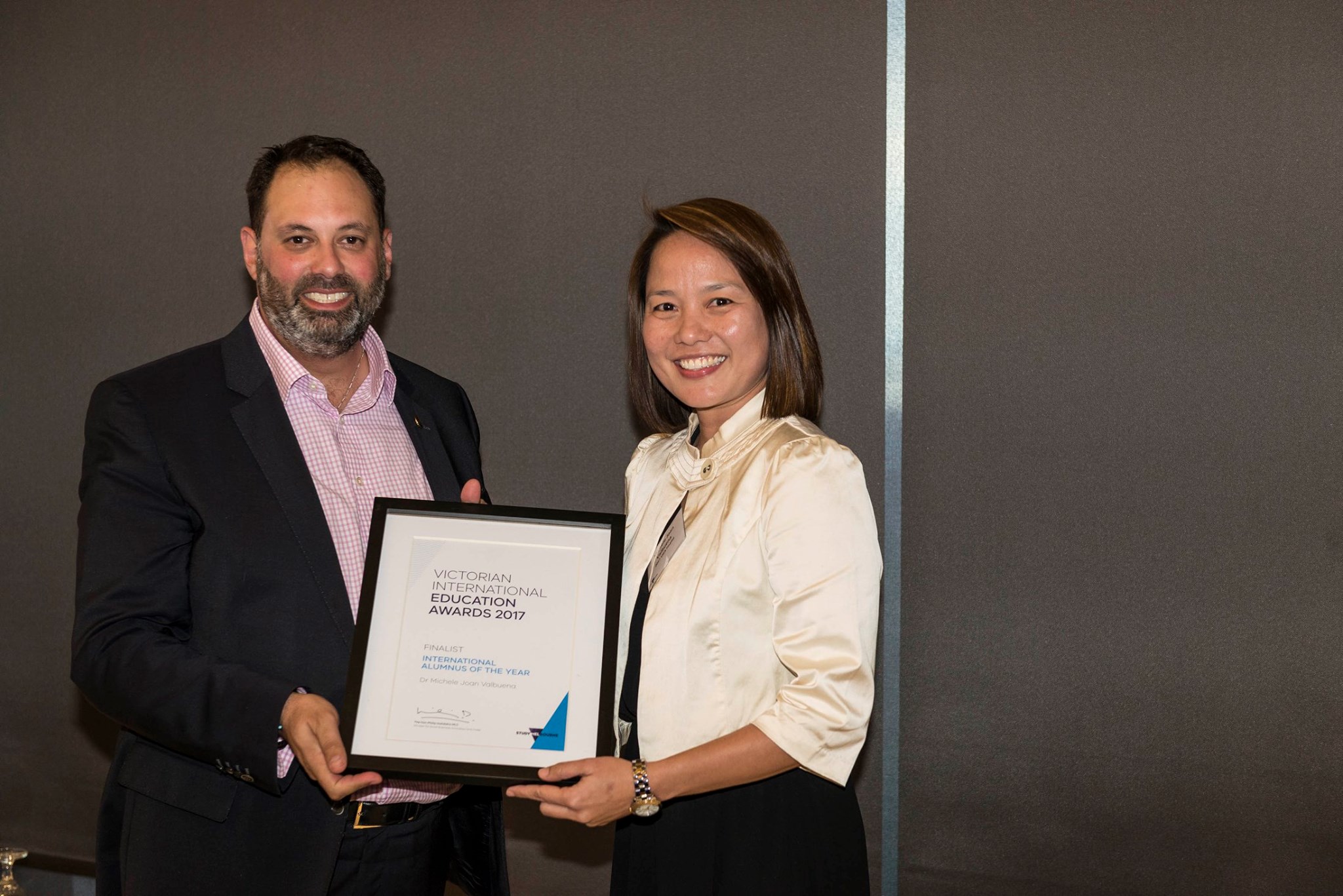 Psychology Professor Receives Award from Victorian Government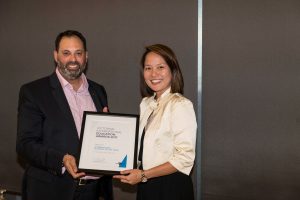 Associate professor Dr. Michele Joan D. Valbuena of the Psychology Department received an award from the government of Victoria, Australia  as finalist in the search for International Alumnus of the Year, one of seven categories under the Victorian Education Awards (VEA) 2017.
VEA is an initiative aimed at supporting the international education sector. It recognizes recipients for their leadership potential and contributions, and provides an opportunity to become official ambassadors of the Victorian government's Study Melbourne program.
A staunch advocate for gender rights and empowerment, Dr. Valbuena obtained her degree of Doctor of Philosophy in Sports Psychology from the Australian Catholic University in Melbourne. She holds two graduate degrees: MA in Psychology major in Industrial/Organizational Psychology from Silliman University in 1999, and a master's in humanities major in Women Studies from St. Scholastica's College in 2006.