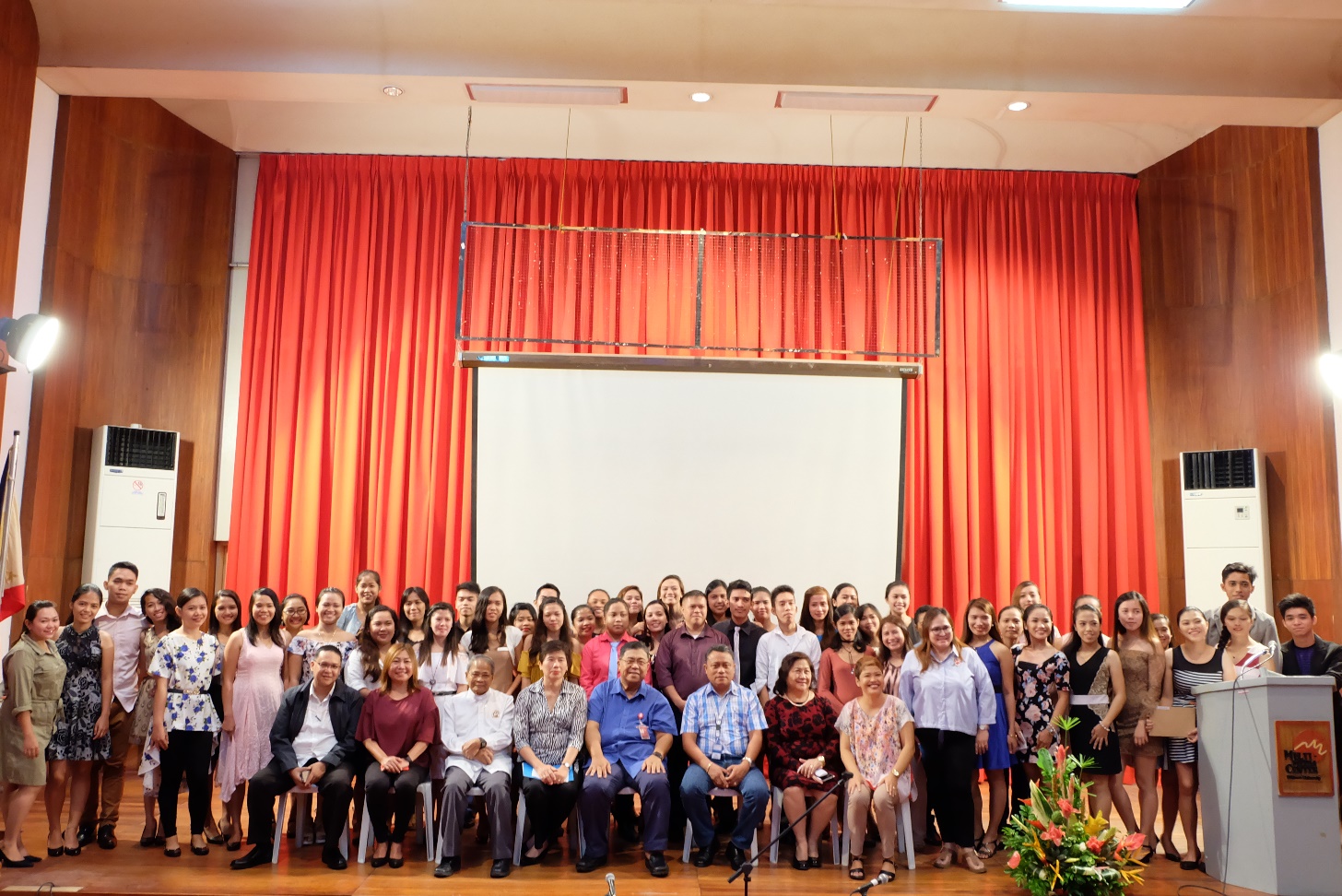 SAITE Graduates 48 Under Contact Center Services Certificate Program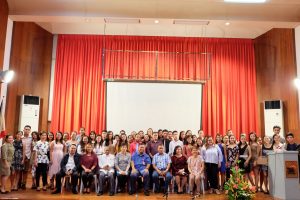 Forty-eight students graduated from the Contact Center Services-NC II certificate program on November 7, 2017.
This certificate program consists of basic, common and core competencies, aimed at preparing students in handling customer complaints and managing inbound and outbound customer care and sales services.
The program is administered by the School of Agro-Industrial and Technical Education.
Comprising this semester's graduating batch are:
Ababon, Lenita M.
Alagao,Christian Mark T.
Ancot, Florence Y.
Argonia,Danna Marie D.
Barot, Kathy G.
Calumpang, Jeramie M.
Dela Cruz, Christine A.
Dumlao, Merlou G.
Escanillan, Amon T.
Escanillan, Dave D.
Lomoljo, Frances Gie A.
Malang, Mesil M.
Merto, Lazel P.
Padao, Nadine A.
Pael, Anna Mae Q.
Pauly, Abemelic C.
Punzalan, Arris Joy P.
Remoticado, Menzi P.
Reso, Dayan Cris Q.
Solamillo, Anoushka Slynn S.
Taguiam, Judy Ann J.
Tubil, Roxan G.
Garsula, John Alkene P
Abong, Marian B.
Aguisando, Maria Armona D.
Asenjo, Jonathan A.
Catan, Mariel E.
Cejudo, Jasper M.
Dablo, Jojilyn M.
Delfino, Pilar A.
Demali, Allyssa Jean V.
Emperado, Marinel B.
Faburada, Josie Mae B.
Flores, Jessha Mae
Mabilog, Gellimae
Mendoza, Kevin S.
Morito, Jennifer T.
Orbeso, Cheresa Marie C.
Paghasian, Onileva P.
Palmes, Cleo M.
Quiamco, Arla Mae D.
Rabor, Roxan R.
Rebutar, Argeline B.
Sayre, Jessie Lou T.
Sisneros,Quennie C.
Sobisol, Shiela Marie T.
Tag-at, Nerissa Mae T.
Taub, Jonalyn