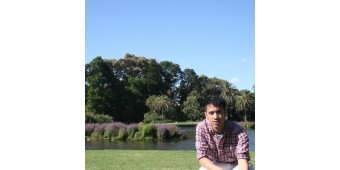 Silliman Alumnus to Assess Dolphin Population Size in Tañon Strait
---
To improve our understanding of island-associated dolphin populations in the Philippines, Silliman Biology graduate Angelico Tiongson will be doing a research project entitled "Delphinid Conservation Ecology Project".
This research aims to assess dolphin population size and parameters of the four most commonly observed species; their social dynamics, spatial and temporal distribution, ranging patterns and ecology of mixed-species groups in Tañon Strait from March 27 to August 11.
Tiongson earned his BS Biology degree from Silliman University in 2012, and is now a postgraduate student at Hong Kong University, studying dolphin behavioral-ecology.
Currently, Tiongson is seeking for field assistants field assistants for this research on dolphins in the Central Visayas. The field work will include boat-based photo-identification surveys of various species of dolphins, collecting environmental, location, and behavioral data of dolphin groups.
For inquiries and/or interested applicants, please send your inquiries or submit your CV and cover letter to [email protected]