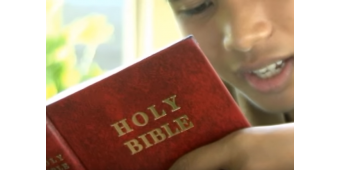 Silliman celebrates University Christian Life Emphasis Month
---
True to its mission in infusing into the academic learning the Christian faith anchored on the gospel of Jesus Christ, Silliman University is conducting this semester's University Christian Life Emphasis Month (UCLEM).
This semester's UCLEM's theme, "Growing in the Way of Christ" reaffirms the University's motto from John 14:6: Jesus is the Way, the Truth, and the Life. The month-long celebration aims to look into the growth of Jesus in wisdom and stature, and in favor with God and man, as stated in Luke 2:52.
The Religion and Peace Studies Department also joins the nation in celebrating the National Bible Week on January 23 to 27.
For the complete schedule of UCLEM activities, please click: http://ow.ly/BQ633089aec