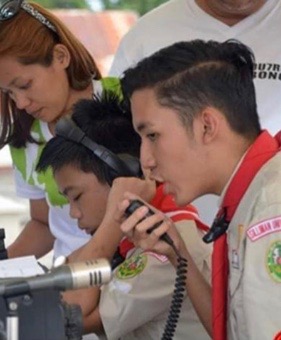 Silliman junior scouts win second place in jamboree-on-the-air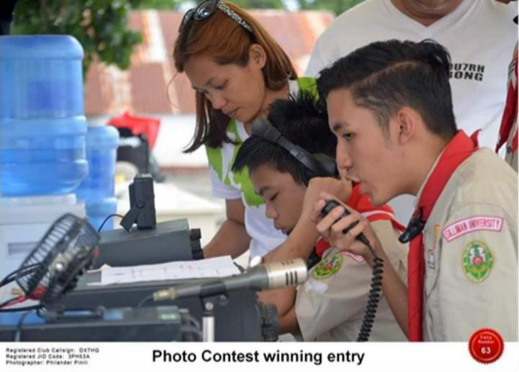 Senior Scouts Outfit 017-01 of Silliman University Junior High School (SUJHS) bagged second place among scout teams in the whole Philippines who participated in the 61st World Jamboree-on-the-Air (JOTA) and 22nd World Jamboree-on-the-Internet (JOTI) held October 19-21. The National Office of Boy Scouts of the Philippines and the Philippine Amateur Radio Association (PARA) presented the award to the SUJHS Senior Scouts during the PARA anniversary in Metro Manila on November 30.
The Scouts were awarded with a Certificate of Achievement for placing second and a Certificate of Achievement for being one of the ten winners of the 2018 JOTA-JOTI Photo Contest. They also got a gift of a portable radio model Yaesu FT-65.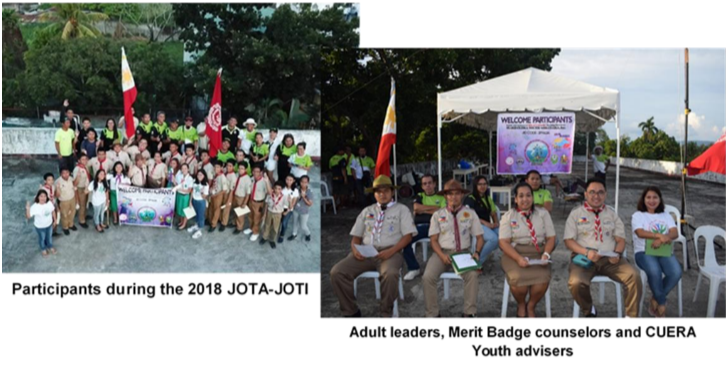 As a travel-free jamboree, JOTA-JOTI is the largest Scouting event in the world organized by the World Organization of the Scout Movement, wherein Scouts and Guides across more than 150 participating countries connect with each other using airwaves and the internet.
The Cuernos de Negros Radio Amateur League, Inc. (CUERA DX7HQ) provided the technical supervision for the Scouts and setup of radio equipment, including antennas, at the campus.
SUJHS Senior Scouts Outfit Advisor Sctr. McDiery A. Concepcion said their victory has made history once again for the SU Scouting Movement that was started in 1922.
Aside from CUERA DX7HQ, SUJHS Senior Scouts Outfit Advisor Sctr. Concepcion and Asst. Outfit Advisor Sctr. Val I. Sialsa, the following individuals have also contributed to the success of the SUJHS Scouts: Merit Badge Counselors – Sctr. Prime Paul C. Cepeda, Adviser of the CUERA Youth Radio Club; Sctr. Darlene R. Banglos, Adviser of the Senior Girl Scouts; Sctr. Jose Luis Pascual; Sctr. Marlon F. Sumanoy, and Mr. Belben Sumagaysay.
The SU Scouting Movement also acknowledges the support of the SU administration, the SUJHS Parent Teacher Association, and the Adult Scout Fellowship led by its President and Chair, Sctr. Princeton E. Apura.