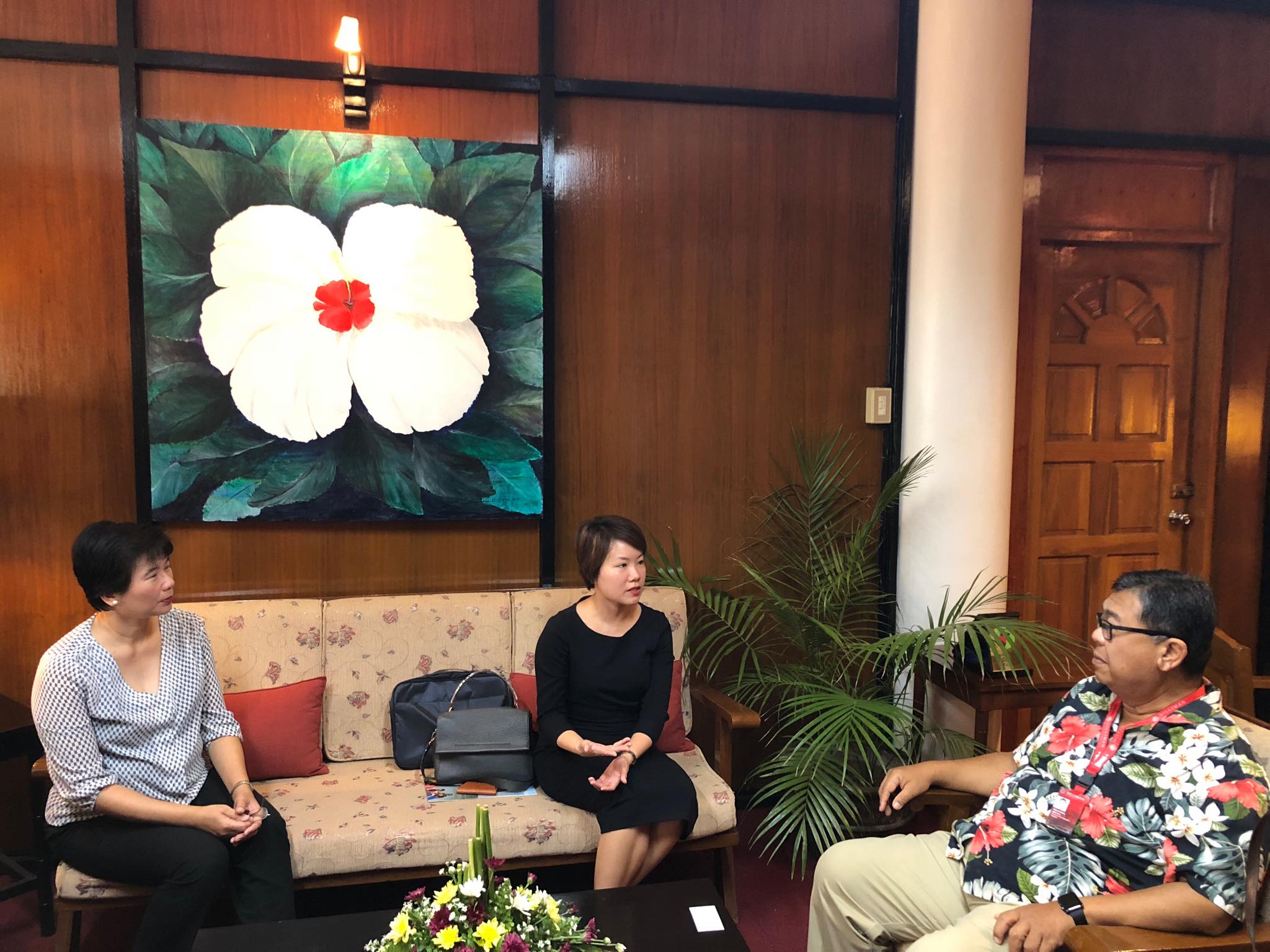 Singapore Embassy Deputy Head of Mission Meets with Dr. Malayang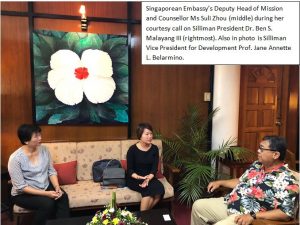 The Deputy Head of Mission and Counsellor of the Singapore Embassy in Manila met with Silliman President Dr. Ben S. Malayang III on March 23.
Ms Suli Zhou expressed the Embassy's interest to facilitate opportunities of collaboration between Silliman and universities in Singapore in the areas of student exchange and exposure and faculty training.
Also in the meeting was Silliman Vice President for Development Prof. Jane Annette L. Belarmino.