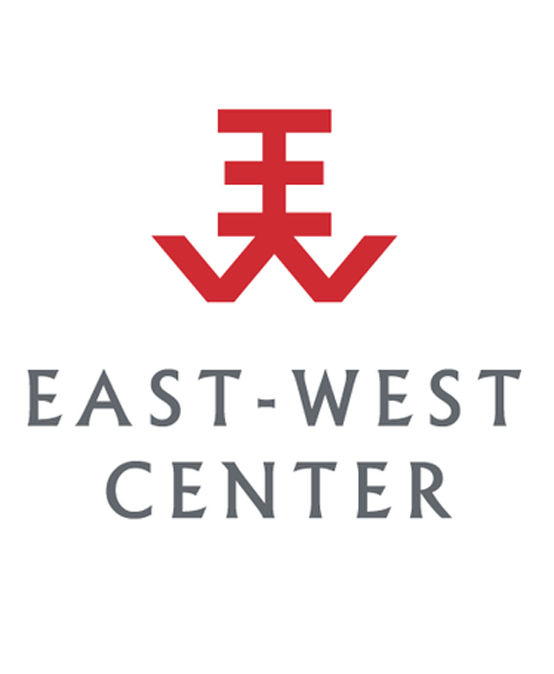 Strategic Partnerships e-News – 14 August 2018
The Global Change Leaders Program for Women from Developing Countries (Fully funded)
Deadline: September 27, 2018
Established in 2011, the Global Change Leaders Program (GCL Program) is an education program offered by Coady Institute's International Centre for Women's Leadership led by a core team of Coady International Institute staff and supported by other Coady faculty and associates.
This Global Change Leaders program enables women from developing countries to strengthen their leadership capacities in order to contribute to innovation and change in their organizations and communities.
The Global Change Leaders program provides successful candidates with full scholarship to support their learning throughout their stay at the Institute. Program participants also benefit from the guidance and mentorship of accomplished women leaders from around the world.
Eligibility
This program is targeted to emerging women leaders from developing countries who are working on development issues. These are women who:
Possess a minimum of five years of demonstrated leadership experience in a social or economic development endeavor in sectors such as livelihoods or inclusive economic development, food security, environment, access to education and health care, governance, political engagement of women and the rights of girls and women;
Will be immediately returning to their community and sector following the program to put their learning into practice;
Have great drive and passion for their work, demonstrated through their outstanding contributions in their organizations and communities;·
Are practitioners in civil society organizations including community based organizations and not for profits, or active in public or private institutions, donor/philanthropic agencies, social movements or in a social enterprise/business;
Hold a university degree or a combination of post-secondary education and experience; and
Have strong oral and written English language competencies.
Candidates must be from a country eligible for Official Development Assistance.
Eligible groups
Citizens of ANY developing country.
Citizens and residents of OECD member countries are NOT eligible to apply for this scholarship
Participating Institutions
Coady Institute's International Centre for Women's Leadership, St. Francis Xavier University, Antigonish, Nova Scotia, Canada
Fields of study
Program participants engage in learning grounded in real world experiences and focused on Coady's core thematic areas through a shared learning environment with other emerging women leaders from around the world. For full information, see Coady's Thematic Areas
Sponsorship duration
This consists of 2 main components: a 7-week on-site intensive course program, and a 6-month one-on-one mentoring program
Scholarship benefits
Successful candidates are provided with FULL scholarship that includes tuition, travel, accommodations, and meals. Participants also benefit from the guidance and mentorship of accomplished women leaders from around the world.
Method of Application
You must complete and submit an application form. References will be required. Applications will only be accepted electronically using the online form found on the official website. Applicants should ensure that they have notified their referees prior to submitting their application. Applications which do not have required references will not be reviewed.
It is important to read the frequently asked questions, and also to visit the official website (link to it is below) for complete information on this program.
DEADLINES:
Remember – apply as early as possible to be considered for scholarships. The online application for the 2019 GCL program is open between August 12 until September 27, 2018
See: https://coady.stfx.ca/education/global-change-leaders/
East-West Center Fall 2018 Internship Program in Washington
Deadline August 18, 2018
Applications are open for the East-West Center Fall 2018 Internship Program in Washington. The Center seeks interns each semester who are interested in gaining a first-hand training experience in a US-Asia research and education organization in Washington, D.C.
Interns are provided with a broad range of education and training opportunities in the course of their activities. Interns all participate in a variety of activities that support Center programs, including work in research, writing, and program support. Interns also have the opportunity to network with experts in their chosen fields through public forums held at the Center and at external organizations.
Responsibilities
Interns are involved in many aspects of the Center's work, including:
Researching and writing articles on contemporary US-Asia relations issues for the Asia Matters for America initiative (AsiaMattersforAmerica.org);
Writing briefs of events at the Center and external organizations;
Tracking foreign policy events and issue areas in the media in Asia and Washington;
Research assistance to staff and visiting fellows, many of whom are well-known experts in their fields;
Creating content for the Center's website, blog, or other outlets;
Support for public events.
Stipend
Stipends may be available for internships, depending on funding. All internships can be offered for university credits if your school permits. Internship hours are flexible, but the organizers asks that interns commit to a minimum of 20 hours per week (40 is preferred for summer interns).
Eligibility
Open to students and recent graduates;
Applicants should have strong excel and spreadsheet skills and the ability to work with large amounts of data;
Experience with tracking multiple media sources for new stories on a particular topic;
Development of infographics for use online and in print form in support of various research, policy dialogue, publication, and outreach projects;
Conducting long-term, in-depth research on assigned topics;
Experience with economic data is a plus;
Asian language reading fluency are pluses;
Applicants typically have a strong interest in US-Asia relations and may be studying international relations, Asia studies, international economics, public policy, international business, or other similar areas of study.
See: https://www.eastwestcenter.org/scholarships-fellowships/east-west-center-in-washington-fall-2018-internship-program
IDEX Global Fellowship Program for Social Entrepreneurs 2019 (Scholarships available)
Deadline: September 30, 2018
Applications are open for the January 2019 IDEX Global Fellowship Program. IDEX is a six-month fellowship experience designed for aspiring social intrapreneurs who want to take control of their career path while helping to address society's most pressing problems.
This is a high intensity, hands-on, immersive fellowship experience to help you begin the impact career you've always wanted. The fellowship is centered around 1:1 coaching, monthly mentoring workshops, curated readings, professional development challenges and relationship building with like-minded professionals that will last a lifetime. Every year IDEX Accelerator runs two fellowship cycles, the first intake is in January and the second intake is in July.
Program Details
Pre-Departure Orientation 3 weeks Online: The IDEX Fellowship begins with three weeks of virtual training delivered by IDEX staff and alumni. This orientation consists of virtual seminars, readings, and strategic deliverables to personally and professionally prepare you for your six month field experience.
Field Orientation 1 week in India: Field Orientation is an intensive five day training and orientation event. Fellows will glean insight from professionals within India's social impact sector, as well as undertake workshops and engage with professionals and colleagues in order to gain deeper insight and knowledge of key aspects of social impact work.
Social Enterprise Placement 24 weeks in India: For six months, fellows work with one of IDEX's partner enterprises as key staff member. Fellows work full-time with enterprises, interacting with customers, working hands-on with projects while building their proficiencies and grappling first-hand with the complex issues of working for a socially-minded enterprise.
Curriculum: In addition to full-time field placement, fellows will also undertake 24 weeks of custom developed curriculum modules that cover Managing Social Innovation, Advocacy & Outreach, Resource Mobilization and Impact Measurement. The IDEX Curriculum is self-paced and provides fellows with a baseline understanding of each focus area delivered through a combination of short-readings and curated content. Fellows can expect to commit approximately 4-5 hours a week on each curriculum modules for a minimum of 96 hours over the entire program.
Capacity Building Workshops: To accompany each curriculum module, fellows will particpate in four full-day capacity building workshops over the course of their fellowship led by Subject Matter Experts (SMEs) and Mentors-in-Residence who are seasoned professionals and thought leaders in their respective fields.
Cost
Fellows will receive a monthly living stipend (approximately INR 8500) towards cost of their living expenses. IDEX estimates that fellows living expenses, while in India, will average $250- $350 USD per month based on the city placement;
Host Enterprise provides shared housing accommodations for fellows (at no cost to the fellow) during the fellowship period. Fellows will be responsible for paying monthly utility costs;
IDEX provides partial scholarships for select fellows seeking to participate in the IDEX Accelerator program. Funding is merit-based and awarded to the most promising candidates who demonstrate a commitment and passion to continue working in the social enterprise sector post fellowship.
Eligibility
Candidates must possess the minimum qualifications to be eligible for the IDEX Fellowship:
Have a Bachelor, Masters or Graduate Degree (in any field) prior to start of program
Ability to perform in a high pressure environment
Be proficient in English (both written and spoken)
Can obtain an India Business visa for a minimum of six months
Have a minimum of 1 to 3 years of professional work experience
Have excellent listening and communication skills (written and verbal)
http://www.idexaccelerator.com
Alliance for Peacebuilding (AfP) Scholarship Fund for Local Peacebuilders (fully funded)
Each year, the Alliance for Peacebuilding's Annual Conference gathers together a diverse network of peacebuilders and provides them with the opportunity to share their achievements, insights, and, most importantly, visions for the future of
peacebuilding. Over the course of three dynamic days, conference
participants have the opportunity to constructively engage in an array
of activities and workshops structured around cutting-edge developments
in the field of peacebuilding, from neuroscience and psychosocial
healing to storytelling and the media. With past participants from over
200 organizations and 30 countries around the world, PeaceCon 2018 will
be a pivotal juncture for exploring the challenges facing the field of
peacebuilding, as well as developing collaborative solutions for the
future.
AfP will select a maximum of 10 applicants conducting peacebuilding work/research to travel and attend to PeaceCon 2018. Those
eligible are individuals who, either working independently or with an
organization, implement direct peacebuilding programming and/or conduct
peacebuilding research in a country/region outside of the United States,
Canada, Western Europe and the European Union, Australia, Japan, and
New Zealand.
Selected applicants will receive the following:
AfP will cover round-trip airfare; (AfP reserves the right to place limits on the cost of travel)
Local travel to and from airports;
Hotel accommodations for 4 nights stay in Washington, DC;
Pre-determined per diem to help cover the cost of dinner during the conference and when in transit;
Admission to PeaceCon 2018
and the Peacebuilding M&E Solutions Forum (The Solutions Forum is
held on October 23 and those selected are welcome to participate if
their travel and schedule permit it);
AfP will handle the travel logistics and
purchase the airfare and hotel accommodations. Selected applicants will
be required to coordinate their own local travel and will receive per
diem payments upon arrival. All participants will travel economy-class
flights to and from Washington, DC. AfP reserves the right to place a
limit on the cost of flights depending on the selected applicant's
residency and circumstances. The scholarship fund is contingent upon approved funding.
The deadline to apply is August 24th. All awarded scholarships are contingent on the applicants' ability to get a visa to the United States. Pending approved funding, decisions and notifications will be made by August 31st. Scholarships will be awarded on the basis of merit and financial need.
Apply here: https://docs.google.com/forms/d/e/1FAIpQLSeTgyiPApHOeTIy1jD36M4hOjZFCh3lDxY_wW7DmTcaGEsQVw/viewform
The content and the items accessible from the pages are the sole responsibility of their creators and do not represent positions, policies or opinions of Silliman University. If you have any questions about a particular page or document, please contact the site or link author directly. Links to web pages created by sources outside the University do not suggest that the University approves or endorses the content of these web pages. Silliman University cannot accept any liability, including for any loss or damage, resulting from the reliance on the content, or for its accuracy and completeness.