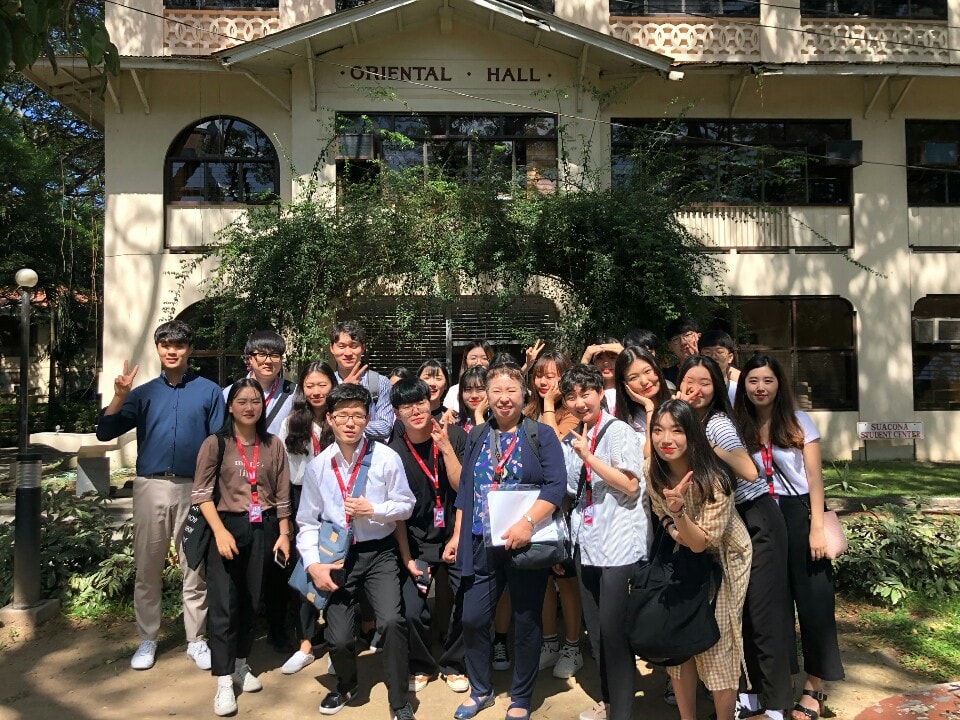 SU hosts 66 students from Hannam University
Silliman University (SU) is hosting 66 students from its partner university in Korea, Hannam University, to study English and Business under the Language Center and the English and Literature Department's Intensive English Program (INTEP) and College of Business Administration's Hannam-Silliman Global Business Program, respectively.
Under the four-week Global Business Program, 42 students from Hannam University's Linton School of Global Business will be taught Philippine business and culture, as well as Asian Economics. The annual program, now on its fourth year, will run from January 7 until the first week of February.
Meanwhile, 24 other students are enrolled in the INTEP, which is a three-week English language enhancement program in SU that hosts students from Korea and Japan at least twice a year. The program also started January 7 and will end by the last week of January.
Each student from Hannam University was assigned a Sillimanian student "buddy" to help and guide them through the course of the programs.
   
Students from Hannam University enrolled in the SU Intensive English Program (INTEP) tour the campus with Campus Ambassadors last Jan. 7.  Photo by English Dept. Faculty Ms. Flordeliz Mate