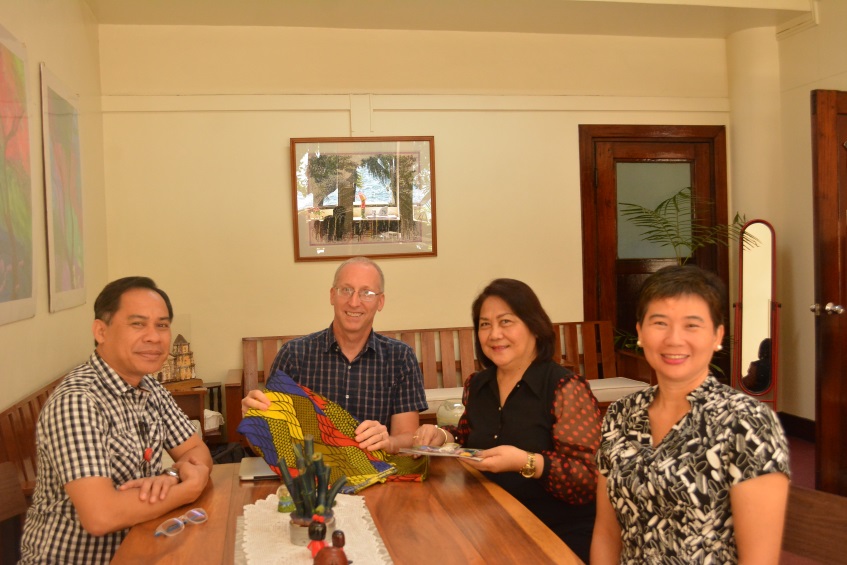 Tanzanian University Music Head Explores Concrete Steps in Partnership with SU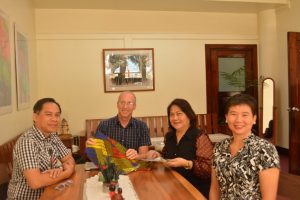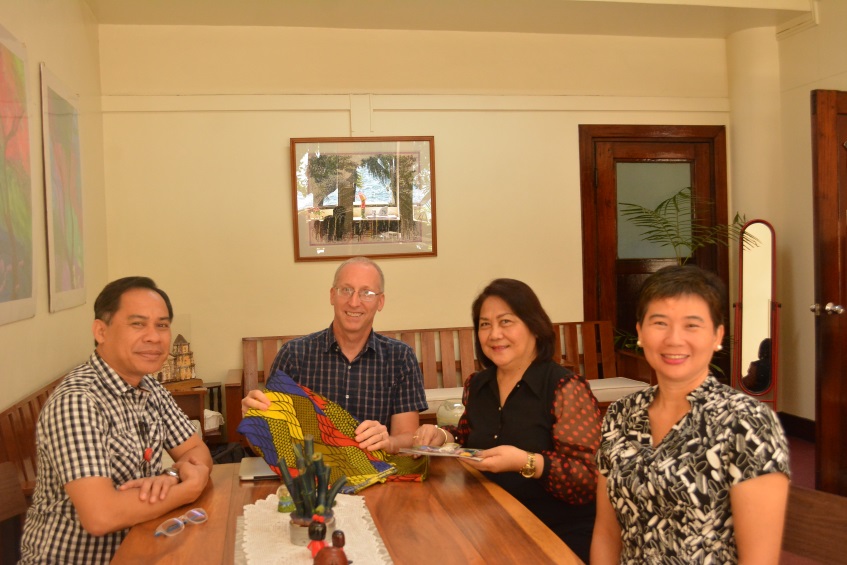 Mr. Randall Stubbs (second from left), Music Department Head and Cultural Arts Centre Program Manager at Tumaini University Makumira (TUMA) in Tanzania visited the campus on August 20 to 23 to discuss tangible ways to move forward with the partnership between TUMA and Silliman University.
He was met by Vice President for Academic Affairs Dr. Betsy Joy B. Tan (third from left), Vice President for Development Prof. Jane Annette L. Belarmino (next to Dr. Tan), and Dean of the College of Performing and Visual Arts Asst. Prof. Diomar C. Abrio (first from left).
In 2015, Professor Belarmino and Board of Trustees Secretary Atty. Grace A. Sumalpong visited Tanzania upon the invitation of the United Evangelical Mission to formalize the partnership with a Memorandum of Understanding between Silliman and TUMA.
TUMA is the first formal institutional partner of Silliman University in Africa. Sillman currently has over a hundred academic partners across Asia, Australia, Europe, Central American and North America.