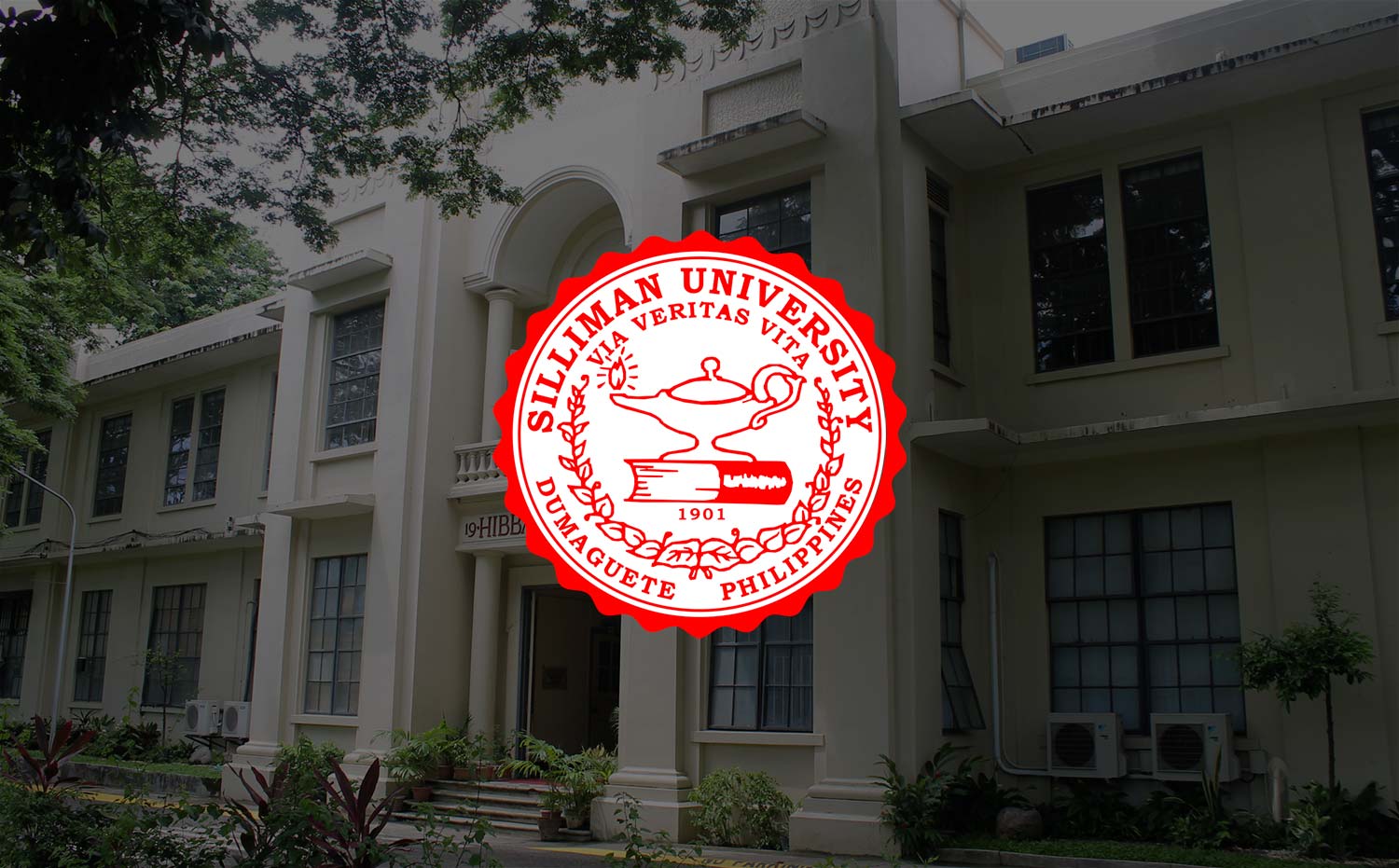 Values and Talent
Acceptance speech of National Scientist Edgardo D. Gomez in receiving the degree, D.Sc. honoris causa – from Silliman University 10 Feb. 2017
President Ben Malayang III, National Scientist Angel Alcala, VP for Academic Affairs, Dr. Betsy Joy B. Tan, VP for Development, Prof. Jane Annette L. Belarmino, VP for Finance and Administration, Atty. Fe Marie
D. Tagle, other Distinguished Members of the Board of Trustees led by its Chairman, Dr. Ricardo Balbido, Jr., Administrators, Deans and Directors, Department Chairpersons, Faculty, Government Officials, Staff, Students, Family, Friends, Ladies and Gentlemen:
Having worked together collaboratively for several years on coral reef ecology and fisheries concerns, I was aware of the quality of the science that the then future National Scientist, Angel C. Alcala, was producing in 1979. At the XIV Pacific Science Congress held in Khabarovsk, in the former USSR, Dr. Alcala was presenting a paper on his fisheries data in protected coral reefs, when an American scientist tried to dismiss his data as invalid.
Before Dr. Alcala's presentation, the world had been misled by several western researchers that the standing stock of fish in coral reefs only reached a maximum of 5 metric tons per square kilometer. Angel's data from reef areas within marine protected areas that he had shepherded for several years were yielding more than 15, nay up to about 20 tons per square kilometer.
The foreigner said that the data point that Angel was presenting was what is called in statistics "an outlier" and that it should be disregarded.
Knowing that his numbers were based on many hours of underwater and above-water data collected seriously, I had to assert with temerity that I stood by the validity of the figures he had presented. Indeed, it was not long after that occasion that other marine scientists surveying reefs in the western Pacific began to come up with numbers similar to Angel's, which today are commonplace. In essence, it took two Filipino scientists to clearly tell conventional scientists that marine protected areas work in increasing fish biomass!
That incident had something to do with my being here today, to receive what I consider a great honor from one of the oldest and most famous academic institutions in the country, Silliman University. For I have repeatedly heard Angel recall to other Filipinos what would have been a humiliating incident,
but for which he received sincere support from a countryman who stood up for him in an international forum, and for which he was subsequently vindicated and credited by his peers around the world. Indeed, Angel is one of the most productive Filipino scientists both "on land and in the sea", and it has been a great honor for me to have been associated with him for half a century.
Allow me to be somewhat parochial and say something about my professional career, which will touch on my interaction with NS Alcala. We first met when I was a Christian educator in La Salle Bacolod, now St. La Salle University, in the decade of the 60's. At the time, I was a high school biology teacher just learning my profession while Angel was already a professor in this university, focusing on reptiles and amphibians as his specialization. The short encounters we had in the 60's, when we were both members of the Biology Teachers Association, showed me that he was a professional, a gentleman, and a generous person. In passing, I might mention that in that same decade, I had the chance to meet another gentleman scientist when I joined a bird banding expedition of a Silliman stalwart in the person of the late Professor Dioscoro Rabor.
Time passed and I had the privilege of becoming a foreign graduate scholar of the then National Science Development Board, now the Department of Science and Technology, to study marine biology at the Scripps Institution of Oceanography, University of California – San Diego. Moving the time machine forward, soon after returning to the Philippines with my doctoral degree and having joined the University of the Philippines in Diliman, my first large project was to "investigate the coral resources of the Philippines", a project that came about because in the early 70's, Chinese fishers were poaching our precious coral in the Babuyan Islands and the government needed to know something about our coral resources.
Needing to set up a large team, I was happy to learn that the terrestrial- oriented herpetologist that I knew from more than a decade past, was also interested in coral reefs! Hence, I invited him to lead a team that would survey coral reefs in the western Visayas and northern Mindanao areas. In the course of that multi-year program, we also researched coral reef biology and ecology, with Angel showing an additional interest in marine protected areas. It was over those several years that I learned of and became impressed with the science that NS Alcala was doing, which led to the Khabarovsk incident.
That national coral reef survey began what I consider a "symbiotic", to use an ecological term, relationship between the two parties, which continues to the present day. I should like to mention, however, that I have been more the follower, and the fan, of NS Alcala. He became a professor before I did, he became a Pew Fellow in Marine Conservation ahead of me, and more recently, was nominated and approved to become a National Scientist ahead of me, although in the actual awarding of the prestigious rank and title, he was just ahead by a few minutes because we were honored on the same day in Malacanang, due to the previous President's schedule.
Let me switch a bit away from the "symbiosis" concept and focus somewhat on why I accepted the kind and generous offer of President Ben S. Malayang for the conferment of an honorary degree.
Let it not be untold that with this honor bestowed on me today, I should "throw in the towel" and "go to pasture", so to speak. For I see my hard academic climb has reached the summit. Last year, I was honored by my alma mater, De La Salle University, with my first honorary degree. It might be observed that that institution has Roman Catholic linkages. Now, the second prestigious university, which has a Protestant heritage, has seen fit to also recognize my accomplishments, and I hope, my values. For in life, real success and satisfaction must involve two facets of a man's profession as well as his beliefs and principles, although in some cases, the latter are less formally organized as religions.
On more than one occasion, I have been interviewed by professionals and writers who asked me how I was able to initiate and steer the Marine Science Institute of the University of the Philippines from literally a few sheets of paper to a world-class academic institution that it is today. I point out that there are two facets that needed to be established and emphasized: values and talent.
Although underpinned by two different faiths, when it comes to basics, Catholic De La Salle University and Protestant Silliman University converge when it comes to principles and values. No doubt, children here on campus start by learning the most important lessons in life: to love God and one's neighbor, to be kind and generous, to share with those in need, and to reward good and punish evil, while striving to excel. So it went from 1974 when I was asked to start the Marine Sciences Center, (which was transformed after 4
a little over a decade into the Marine Science Institute), till I stood down as Director at the turn of the century, having served for nearly 25 years. With the underpinning of the correct principles and proper values learned early in life, the work went on for a quarter of a century. After turning over the helm to younger scientists, I continued to lecture for another five years and conduct field research for ten years, providing some guidance to the younger generation of marine scientists when needed.
In terms of professional work, I was fortunate to have been a pioneer in the country in two areas. The work on coral reefs had its early beginnings as mentioned previously. National Scientist Alcala and I presented to the world as early as 1979, the first national assessment of the condition of coral reefs anywhere in the world, in a symposium held in New Zealand. The "Status of Coral Reefs in the Philippines" had several updates for the next two decades, but it was a ground breaking endeavor, and because of the need for countries to conserve these valuable ecosystems, soon our neighboring countries in ASEAN, only five at the start, began their national assessments through a regional project sponsored by Australia. This need for national assessments was expanded by our Australian colleagues into a global initiative, which was eventually institutionalized into the Global Coral Reef Monitoring Network (GCRMN), which continues to this day.
A second aspect of coral reef ecology that had its start in that original collaboration between Silliman University and the University of the Philippines was the need to develop methods to rehabilitate damaged reefs. My last empirical research involving scuba diving focused on coral reef rehabilitation, ending only in the last decade with the publication of journal articles and manuals.
Even as I was doing coral reef research, I had a parallel track of studying the reproductive biology of economically important invertebrates with my graduate student advisees. From the resulting scientific papers several strands were followed by colleagues into successful endeavors on the culture of several important species. A group of species that Silliman and U.P. worked with collaboratively, initially again due to a synergistic partnership with NS Alcala and myself, was the giant clam program. Many younger people, including Dr. Calumpong of this university, were involved until both he and I stood aside to let others take the lead in the conservation of these iconic bivalves. The account of the joint endeavors will take too long to elucidate. Because the University of the Philippines was better endowed
with resources, we were able to carry the effort of restocking giant clams on Philippine reefs more widely geographically. But this success was given a big push by the collaboration between the two campuses.
Indeed, I feel very proud to have been instrumental in the restocking of tens of thousands of the true giant clam, Tridacna gigas, throughout the Philippine archipelago with the help of many collaborators, from cultured stocks raised in Bolinao, Pangasinan, a challenge endeavor that will require another doctoral award for me to recount in detail! I will just say that after an internationally-funded initiative to initiate the culture work from imported larvae and juveniles, it took great effort and people's collaboration to achieve results, including overcoming frustration from a government regulatory agency. This achievement has been recognized by several countries as an outstanding success, so much so that giant clams from the Philippines are now in Singapore, Malaysia, and Taiwan, countries that want to reestablish their stocks by following the Philippine example.
Let me wind down this somewhat extended talk on one of the happiest days in my professional career, by summarizing my thoughts.
First, Filipino scientists can and should be world class. We can be trailblazers, although we sometimes have to go through the Khabarovsk experience.
Next, success in institution building in a society which is also undergoing the "trials and tribulations" of nation-building, is underpinned by collaboration (rather than competition), by cooperation and by recognizing the existence of and developing the positive aspects of symbiotic relationships: SUML and UPMSC, read Alcala and Gomez.
Success in academic endeavors, institution-building and in life in general is underpinned by two important facets: values and talent.
However, it also helps, if "the planets and the stars are aligned properly"!
Thank you, officials of Silliman University for this great honor bestowed on me today. Thank you to my family for all their support past and present, without which I would not have made it.