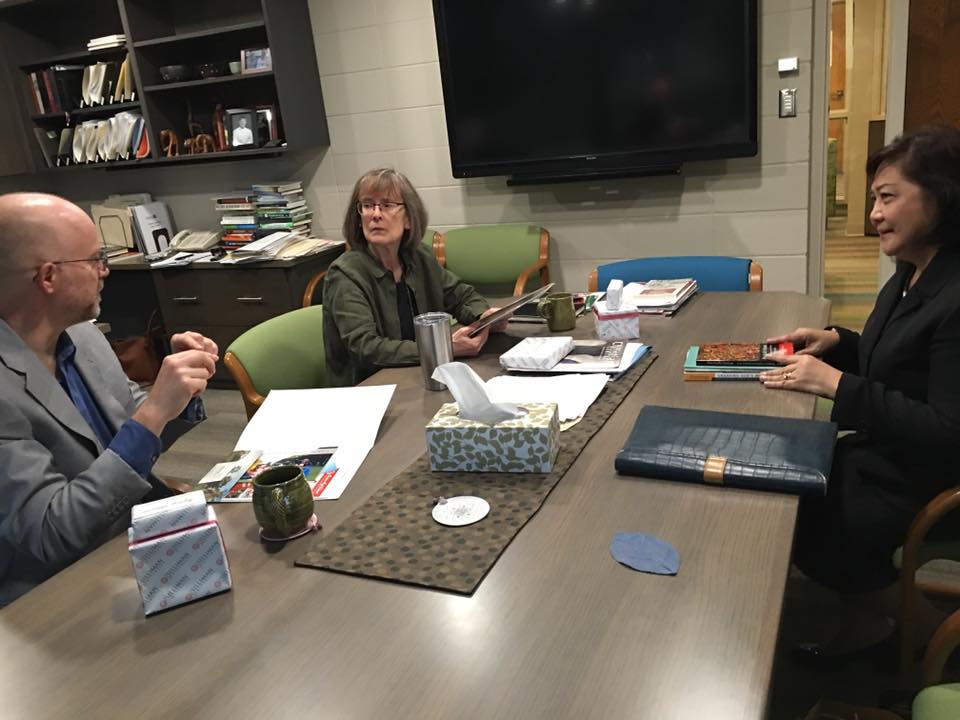 VPAA Interfaces with Team in Calvin College on Curricular Innovations, WPE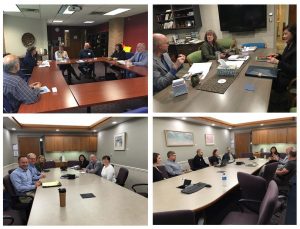 Vice President for Academic Affairs Dr. Betsy Joy B. Tan had a series of interfacing sessions with different teams of administrators and faculty at Calvin College in Grand Rapids, Michigan on October 11.
Calvin College was one of the academic institutions that Dr. Tan visited in 2014 as part of the initiative of the Silliman Alumni of New England for the University to explore partnership opportunities with 16 academic institutions in the East Coast, Mid-Atlantic and Midwest areas of the United States.
During her visit to Calvin last month, Dr. Tan had discussions with different groups on Calvin's programs and pedagogies and its alternative and innovative approaches to learning. It was also an opportunity for mutual sharing, as Calvin presented the extent to which it incorporates whole person education (WPE) into its curriculum and Dr. Tan did the same about the University's operationalization of WPE across its programs and services.
Whole person education is a "lived experience" where learning holistically addresses the needs not only of the mind, but also of the body and spirit.
The visit of Dr. Tan was also in line with the plan of Silliman University to establish an Alternative Learning Development Academy. It was also a component of her post-doctoral fellowship.