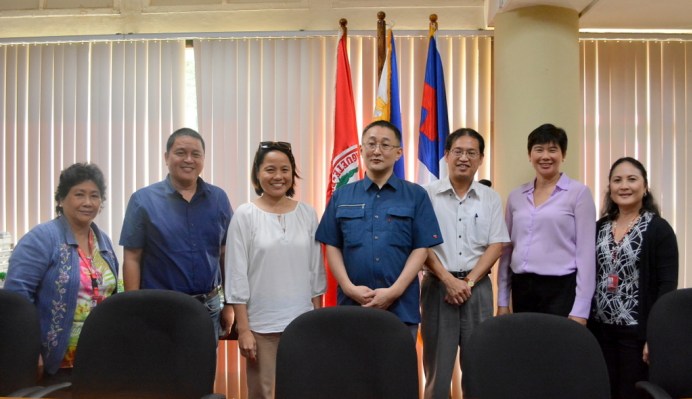 Yamagata University Explores Partnership with Silliman
Dr. Yutaka Ito and Prof. Yu Ming-Hwang (fourth and fifth from left) of Yamagata University visited Silliman University on August 4 to formally express interest in a partnership with Silliman in the areas of service-learning, faculty and student exchange, and collaborative research.
They were hosted by Silliman Vice President for Development Prof. Jane Annette L. Belarmino (sixth from left) and joined in the meeting by (from left) Institute of Service-Learning Director Asst. Prof. Deborah Mae Salem, College of Arts and Sciences Dean Dr. Earl Jude Paul Cleope, Psychology Department Chairperson Dr. Michele Joan Valbuena and Dean of Students Dr. Edna Gladys Calingacion.
One of the Japan's national universities, Yamagata has been promoting internationalization on campus by strengthening ties with higher education institutions and other sectors overseas. As of January 1, 2015, it has since initiated and implemented inter-university exchange agreements with 70 institutions in Asia, Europe, Oceania, Africa and the Americas.
On the other hand, Silliman University currently has over a hundred academic partners across Asia, Africa, Australia, Europe, Central America and North America.