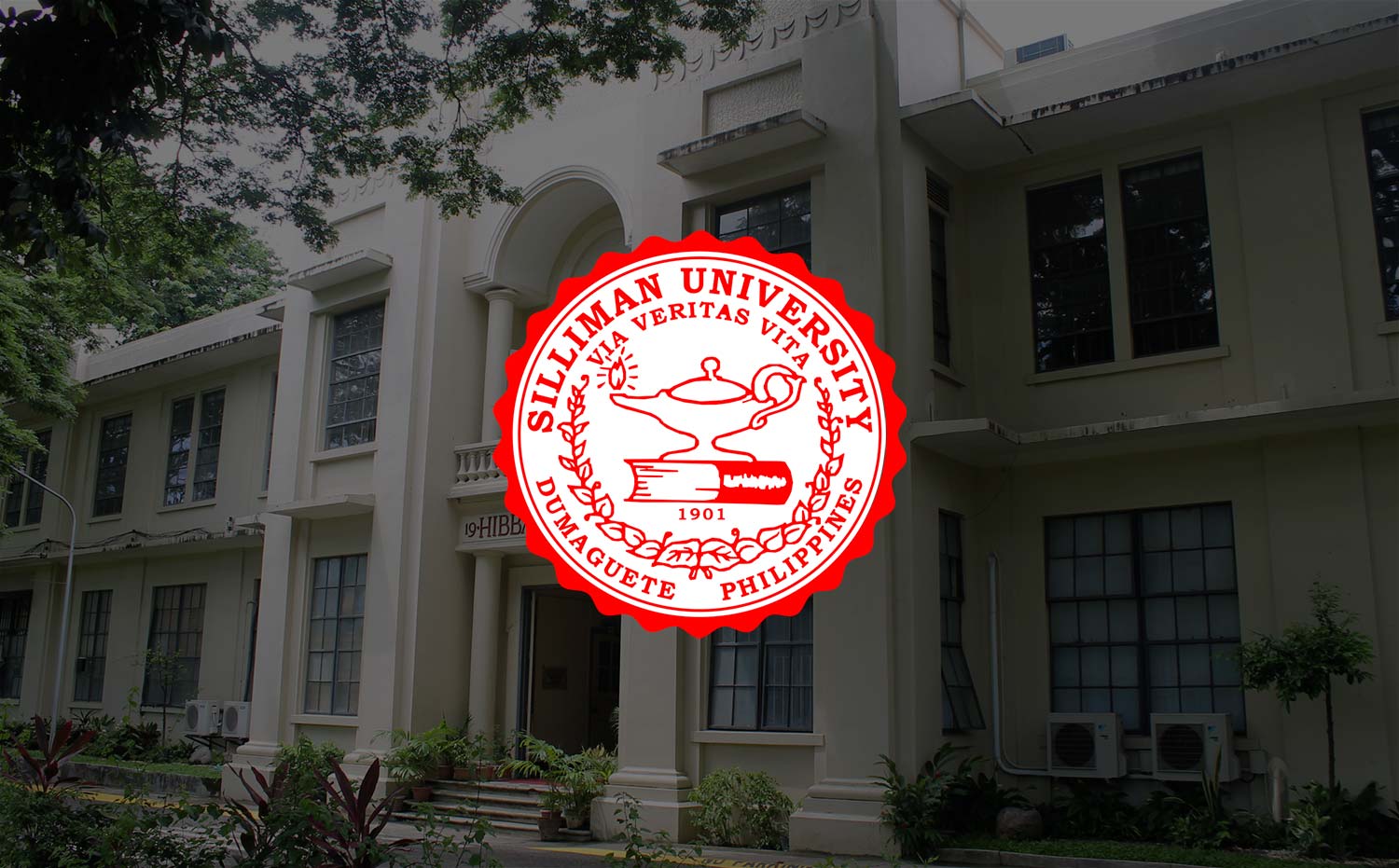 Alumni Letter March 2011
March is Graduation month at Silliman. There were 973 who graduated with college, graduate and doctoral degrees; 204 graduated from high school; 150 from elementary and 140 from early childhood. Sixty-three of the college graduates have been studying in Silliman University since preparatory school days and are called by the yearbook, The Portal. As "RED-blooded Sillimanians."
Baccalaureate Services were held for each level before their graduation programs. The College Baccalaureate Service was held at the Silliman Church in the morning of March 20, with UCCP General Secretary Bishop Reuel Norman O. Marigza as speaker. Later in the afternoon, the Commencement program was held in the newly-renovated gymnasium which is much brighter and more airy than before. A very large picture of the Silliman Church framed by Acacia branches on tarpaulin formed the stage background, making it appear to the audience and television viewers that they were facing the actual iconic Silliman view. Although the Commencement program was not held at the amphitheatre this year, the graduates and their relatives and friends were still reminded that the SU Church represents the heart of University life. Former Philippine Secretary of Finance and the current SU Board of Trustees Chairperson Juanita Dy Amatong was the Commencement Speaker.
Summa cum laude graduate Hector Bailey G. Calumpiano, a Political Science major from Catbalogan, Samar headed the honors graduate list with 11 Magna cum Laudes and 92 cum laudes. Sharing Seniors Day with his fellow graduates, he expressed "it was a journey difficult to take considering the three rides to cover the distance but it was my grandparents dream to have a Silliman education for their children… my mother only spent a semester here as the family suffered from financial difficulty. So, when I had this opportunity to have this Silliman journey, I made sure I would give it my very best and this achievement is an honor not just for me but more importantly for my mother and my grandparents…."
Among the graduates this year is the former acting president of Silliman University and currently graduate school Dean Dr. Ma. Teresita Sy-Sinda who obtained her second doctoral degree, a PhD in Nursing. Joining her in the march of the doctoral graduates were SUCN professor Dr. Evalyn E. Abalos who also obtained a PhD degree in Nursing, College of Agriculture professor Dr. Chona F. Javier with a PhD in Education Administration, and the two Doctor of Education graduates: the former head of the Nutrition and Dietetics Department Dr. Irma Mae V. Ridad and Dr. Elve O. Nasvik.
Miss Silliman 2010 Ela Luzuriaga Clavano is the Valedictorian of Silliman University High School Class of 2011. The reigning campus queen was also an elementary school valedictorian at ABC Learning Center in Dumaguete.
A member of university activities were held earlier leading to graduation week. One of these was College Seniors Day, a tribute to all members of Class 2011 (including those graduating in May and October), which was held on March 18 at Silliman Hall. Two outstanding alumnae were the guest speakers. Dumaguete's media queen Ms. Glynda Timtim Descuatan (Economics, Magna Cum laude) spoke on "the wisdom from the trees." She is a prime mover in Negros Oriental for media, culture and tourism, and was former church council chairperson of the Dumaguete UCCP. The 2004 Outstanding Sillimanian in International Education Professor Priscilla Lasmarias Kelso (English, Magna Cum laude) spoke on Silliman Values. She was here at Silliman for the second semester with her husband, Dr. Bart Kelso, to serve as volunteer faculty. She had served at Northeastern University as director of International Exchange Program and taught Literature in Boston before retirement.
It's now girl power in student military training. During the high school graduation, Liala Jean S. Bucol received the George Mangohig Memorial Corps Commander Scholarship honor for outstanding leadership in the Citizens Military Training (CAT.) The high school ROTC commander enjoys a scholarship from the Calderon-Mangohig family through Ms. Rosemarie Calderon. Portal 2011 also features a woman as a military training commander in the College ROTC. C/Col. Desiree Faith Lingo is the first female commander in the history of Silliman ROTC. Like her predecessors, Miss Lingo is enjoying a scholarship from the family of the late SU Board of Trustees Chairman Emeritus Col. Roman T. Yap.
With the Bar Exams results released on March 17, Silliman University has five new lawyers: National chess champion and student leader Jason Maxino Bandal, Portal 2010 Editor-in-chief and Mass Communication Magna cum Laude Ma. Zusabel Redulla Digaum, 2000 Silliman University High School Valedictorian and 2004 BPI Science Awardee Ramon Antonio de Asis Ruperto, Political Science cum laude and fraternity chancellor Lloyd Jeson L. Elmaco and Law Class of 1995 member Nestor A. Loable. Out of 4,847 examinees, a total of 982 passed the September 2010 Philippine Bar Exams — a passing rate of 20.26%, lower than last year's 24.5%. Silliman got 50% passing.
A film to be featured in The World Heritage Summit 2012 of the United Nations Educational, Scientific and Cultural Organization (UNESCO) will have theme music composed by Ian Manuel Mercado, a student at the Silliman University College of Performing Arts. The presidents of the International Council for Film, Television and Audiovisual Communication and of the International Music Council are happy with the selection of the young piano artist who composed five of the nine scores for the film, World Heritage and Cultural Diversity. The film will have its world premiere at the summit in Dakar, December 2012.
The 2011 Founders Day Committee headed by Dr. Margret Helen Udarbe Alvarez has chosen the 110th Founders Day theme. The celebration of the first decade of Silliman's second century will be anchored on Martin Luther's well-known1531 composition in tribute to a protestant martyr Leonhard Kaiser. "A MIGHTY FORTRESS IS OUR GOD" as the theme captures Silliman's story as expressed by the lyrics: "…a bulwark never failing; our Helper He amid the flood of mortal ills prevaling. For still our ancient foe doth seek to work us woe; His craft and power are great, and armed with cruel hate, on earth is not His equal…." The present theme captures the faith story of Silliman and echoes the Centenial theme "The Foundation of GOD standeth sure" in 2001.
MAKE it a habit to check the Silliman website su.edu.ph for other updates. The Office of Information recently announced a feature in the site for alumni: "One of the unique features of the new Silliman website is the 'Blogs' found at the upper part of the homepage. This section is intended for our alumni who may want to share their articles about anything relevant to the life of any Sillimanian. These articles are not limited to recollections of campus life or reflections on life; they may also be about socio-political issues affecting the country and the globe (like commentaries)."
IN MEMORIAM: Fiscal Demosthenes B. Tinagan (LLB 1980) on March 5 and Erlinda Dacanay Schuetz on March 31 (BSN 1973) on. If you know of any Sillimanian who is not in our memorial list, please inform us.
Thank you for always being there for dear old Silliman.
President Ben Malayang has requested this office to update you regularly about happenings on campus. We are also interested in knowing what you and your alumni chapters are doing.
Please keep in touch and update your file with our office if you have not done so. We would truly appreciate it. You may reach the President's Office through this email address: [email protected] You may also contact the Alumni Affairs Office through this address: [email protected]
Sincerely,
Jocelyn "JONG" Somoza de la Cruz
Director of Alumni and External Affairs
cc: Dr. Ben S. Malayang III