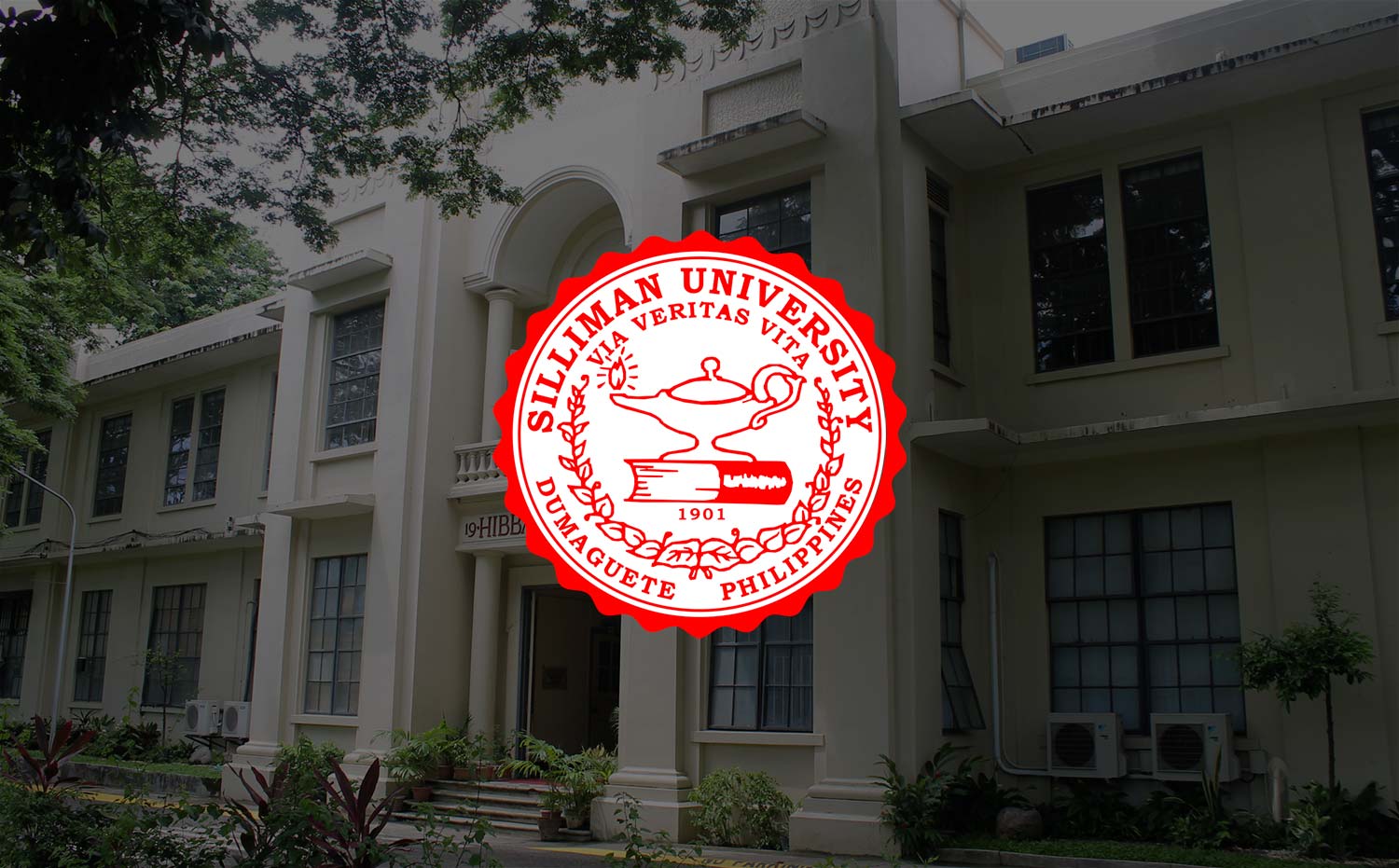 Why?
Why?
By Dr. Betsy Joy B. Tan, Vice President for Academic Affairs
(Message delivered during the All-University Convocation for the 2nd Semester of SY 2013-2014, November 18, Claire Isabel McGill Luce Auditorium.)
"Why?" — One word. Three letters. Single-syllable.
Deep inside us today, a number of us may be asking the question, "Why?" We struggle to answer why hundreds were displaced for the first time after many years, Bayawan City was flooded. We asked the same "Why?" when a 7.2 magnitude earthquake hit Bohol, leaving homeless and in trauma many of our brothers and sisters. And very recently, the more we asked "Why?" when super typhoon Yolanda ravaged some 11 provinces, with Leyte and Samar as two of those badly hit, claiming what the Agence France Presse reported to be 10,000 lives.
Yet somehow when we ask that question, there is a bit of guilt within us. We wonder whether it is right to ask God why the devastation, why the hurt, why the pain, why the loss, why the suffering.
From rational perspective, the question "Why?" does not necessarily reflect a loss of faith. It can be a sincere desire to pursue a deeper understanding of God's purpose for all of us – and to uncover as well our role in this world. It is you striking a silent yet profound conversation with God within yourself, in realizing that in anything and everything that happens around us, you and I – we – can and ought to make a difference.
Throughout your University life, you will be confronting yourselves with so many "why" questions. And you need to, if to draw out from you a continuing commitment to learn, to know the world that you belong to farther from your sheltered appreciation of it.
As Silliman President Dr. Ben S. Malayang III shared during our special convocation for the victims of typhoon Yolanda at the Silliman University Church last November 11: "It is hard to be grateful for being spared when you know that many were not." And so you ask: "Why so?" It is this seemingly simple curiosity that triggers us to develop within us an active consciousness of life beyond ourselves.
When Bayawan City and its neighboring municipalities woke up to flooding considered the biggest since at least two decades ago, the University urged everyone to pitch in to help. We sent the Silliman University Volunteer Fire and Rescue Unit on our ambulance and fire truck.
When a magnitude 7.2 earthquake hit Bohol and Cebu last month, the University sent a group of 39 social workers, psychologists, nurses and creative artists from our own pool of faculty, staff and students. It was an initiative that we were convinced would inspire some hope within those that we were able to administer psychosocial intervention to. Women and children, young and old – we heard them out as they narrated their harrowing experiences; and engaged them in activities that will hopefully help them get a glimmer of light from the many cracks right above the days ahead of them.
Barely a month after, we were again tested. Super typhoon Yolanda pounded on central Visayas and parts of Mindanao and Luzon. It claimed lives, displaced families, ruined homes, compromised investments, and cast doubt on many as to the future that awaits them. How did we respond?
The University divided our efforts into three:
(1) Search Operations – We deployed a team composed of ten members of the Silliman University Volunteer Fire and Rescue Unit for the sole purpose of locating family members of our students and faculty and staff who have not been heard from yet. Initial focus: Leyte. As of yesterday, the team has already submitted a report indicating information on at least 13 families.
(2) Relief Operations – We issued last November 11 a call for donations both in kind and in cash, and engaged students and volunteers in the packing of the same for shipment to Leyte, Samar, Bohol, Cebu, Negros Occidental, Iloilo, Aklan, Antique, Capiz, Mindoro and Palawan. This, on top of waiving strict enforcement of tuition payment schedules to students from the affected areas, and the temporary suspension of their dorm and board payments.
(3) Institutional Climate Resiliency – A team was convened to assess how Silliman can better address crises, especially those involving natural disasters. This includes developing a set of protocols and the proposed establishment of a "Continuing Calamity Response Program" in Silliman. We are also preparing some proposals to the United Board for Christian Higher Education in Asia to set up a scholarship fund that will be made readily available to students who come from disaster-stricken areas in the Philippines. This is to ensure minimal disruption to their dream of one day sharing with the world their Silliman education.
Good news: Last Saturday, we were able to endorse our first batch of donations of food, water and clothing to the Philippine Navy which will take charge of shipping for distribution to the typhoon victims in Leyte and Samar. Our first appeal for donations generated an estimated of 13 (thirteen) tons of relief goods, broken down as follows: 405 boxes of assorted food items with 1,761 packs; 76 sacks of assorted food items with 762 packs; 68 boxes and 152 sacks of assorted used clothing; 102 boxes of mineral water with 1,791 bottles; and 3 boxes sardines with 372 cans. The sight of students and volunteers repacking and the truckloads of relief goods being transported was very touching and inspiring.
We thank our colleagues at the Division of Development, headed by Vice President for Development Prof. Jane Annette L. Belarmino for overseeing our relief minister. And we thank our SU-ROTC for personally bringing the first batch of donations to Cebu last Saturday to ensure formal acknowledgment of receipt by the Philippine Navy.
You can find more information about all these on our University website. The same has been e-mailed to all of you at your official Silliman su.edu.ph addresses.
We appeal to you again to help us gather more relief goods for other provinces affected by the typhoon. We are targeting shipment of our second batch of donations on November 25, next Monday. Let us be one again in being instruments of God's care and love. Please spread the word.
Some would ask: "Why? Why is Silliman doing so much to help?"
Because we believe that this is what truly defines "whole person education". You learn not only from reading or being active in the classroom; you learn more when you are able to impact on the lives of people and actually contribute to the improvement of living conditions. We teach about giving, about love, about care in Silliman University. But what are these when we don't demonstrate them in terms that can actually be felt; in terms that can bring a sparkle to the eyes of the needy, a smile on the faces of those in pain, and hope to the downtrodden? What good is education when it is not able to shape that person inside you? Silliman education is about living out competence, character and faith to the extent that people around us finds the innate goodness in each of us and the greatness of our God. And that is why we help to the best extent we can.
As I move to conclude my message, let me share with you some institutional achievements and highlights during the first semester of School Year 2013-2014. May these rev us up towards a more fruitful and productive second semester:
In June this year, international independent research institution Quacquarelli Symonds (QS) released its ranking of top schools in the Philippines and Asia. It ranked Silliman Top 6 school in the Philippines, and No. 2 school in the country under the "International Students" Category. Silliman was within the Top 301-325 bracket in the top Asian universities.
Two months after the good news from QS, the University received another distinction: The Federation of Accrediting Agencies of the Philippines (FAAP) granted five-year Level II Re-accreditation Status to the Agriculture and Physical Therapy programs.
A month later, it received word form The Henry Luce Foundation on its first-ever direct special grant to an institution outside the United States. Silliman was given US$25,000 for its program in applied ethics.
One of the more prominent personalities that graced the opening of the first semester was Foreign Affairs Secretary Albert Del Rosario to speak about the country's foreign policy at a special convocation here at the Luce Auditorium. It was his first visit to Silliman. During that visit, he officially announced the opening of a DFA satellite office here in Dumaguete, at the Robinsons, to service passport issuances and renewals.
During the first semester, we also formally opened a new academic unit and two academic programs. We launched the School of Agro-Industrial and Technical Education which goal is to offer certificate programs along with the Technical Education and Skills Development Authority, and eventually calibrate the same into a laderrized approach to earning a regular bachelor's degree. In operation starting first semester were also our Language Center and the Academic for English for Graduate Studies Program. While distinct, they complement each other in enhancing the language proficiency skills of professionals and those desiring to pursue further studies, particularly abroad.
In August, around 300 alumni from the United States and other parts of the world attended the first-ever Tipon Silliman conducted outside the rotational arrangement among alumni chapters in the United States. It was a great opportunity for many of us, who may not have been able to experience the same gathering in the US, to take part in the series of celebration.
We also welcomed into the University during the first semester two colleagues of ours: Our new Alumni Director Mr. Ruben Bokingo and our new Minister for Christian Education and Nurture Rev. Grace Bangisan.
Lastly, there were at least four developments in the first semester that further improved our student services. First was the Five-Day Week Schedule, which allocates Monday for related learning activities and the rest of the four days in the week for classes. This has proven to work for us, as Mondays are now being used for makeup classes, following suspensions from typhoons and disasters that affected us. Second, is the wifi-densification program of the University. There are now at least 45 areas in the University where our students, faculty and staff can conveniently access the internet. Some areas have been designated for open access to guests. We believe that in the age of internet connectivity, this move facilitates easy access to research materials, communication among peers, and the optimization of our ability to interface with our students online. Third, is the Silliman Net Radio. You can find on the homepage of the University, under "Announcements" an icon-link to Silliman University's internet radio. Silliman Net Radio offers public affairs program, like school on air, talk shows by and for students, faith-nurture sessions, and music from different genre – from contemporary Christian, to classical, to Bisaya, to purely Silliman. And fourth, is the Online Enrollment. We have rolled this out for continuing students by the enrollment time for this second semester, but we hope to make this fully available to new students and transferees in time for enrollment for School Year 2014-2015. By then, we also hope to incorporate a payment system that will enable you to pay online. At present, you may already pay to three partner banks without need to show your validated deposit slip right afterwards for us to verify your payment. You simply need to present your ID numbers to these three banks: Security Bank, Bank of the Philippine Islands and Metrobank. There will be more in the next months.
We enjoin you to continue being updated on developments on campus. The University website and the official Facebook page of Silliman are among venues where you can get regular feeds about what we do in Silliman, and timely advisories. Please also maximize use of your official Silliman e-mail accounts powered by Google. Each of our students and regular faculty and staff members is given an official su.edu.ph account. For students, please visit the Office of Student Services for your password. You may also view information about this on your Student Online Services (SOLS) site.
As my concluding remarks, let me read to you the message of Dr. Malayang now posted on the website. His reflection titled "Pray and Act" ties us back to my earlier message on "Why".
Dr. Malayang writes:
Silliman and our Dumaguete community were spared of the most destructive wrath of Yolanda and the Bohol earthquake. Many elsewhere were not. This is most heart-warming as it is most heart-wrenching. Others may want to engage in debating theological and political issues on the whys or what-could-have-been-done-better about them (which Silliman would certainly join in the future), but for now our students, faculty, staff, alumni and leadership community in our campus, church and community, have decided to first do what we believe are two most urgent things: PRAY and ACT.

Our prayers are individual and collective. So are our actions.

Our prayers may not be theologically high-sounding, but they are sincere and actually outflows of both smiles of gratitude and tears of anguish of our souls.

Our actions (to quickly attend to the distress of our affected students, personnel and alumni, give them care, and put together a relief effort for affected areas including psycho-social recovery assistance) may be modest, but heartfelt.

We plan to do more and continue what we do even after these tragedies.

We do all these because this is what Silliman is — today, as before; this year, as in the years past.

We do this because in Silliman we teach love, justice and service to people, country and God. Acting them out the best we can is the ultimate measure of our commitment to what we teach, and the best way of actually teaching them.

Not praying and not acting are not options in Silliman.

And more can be done, when more Sillimanians come to join and lend a hand.

God bless all!