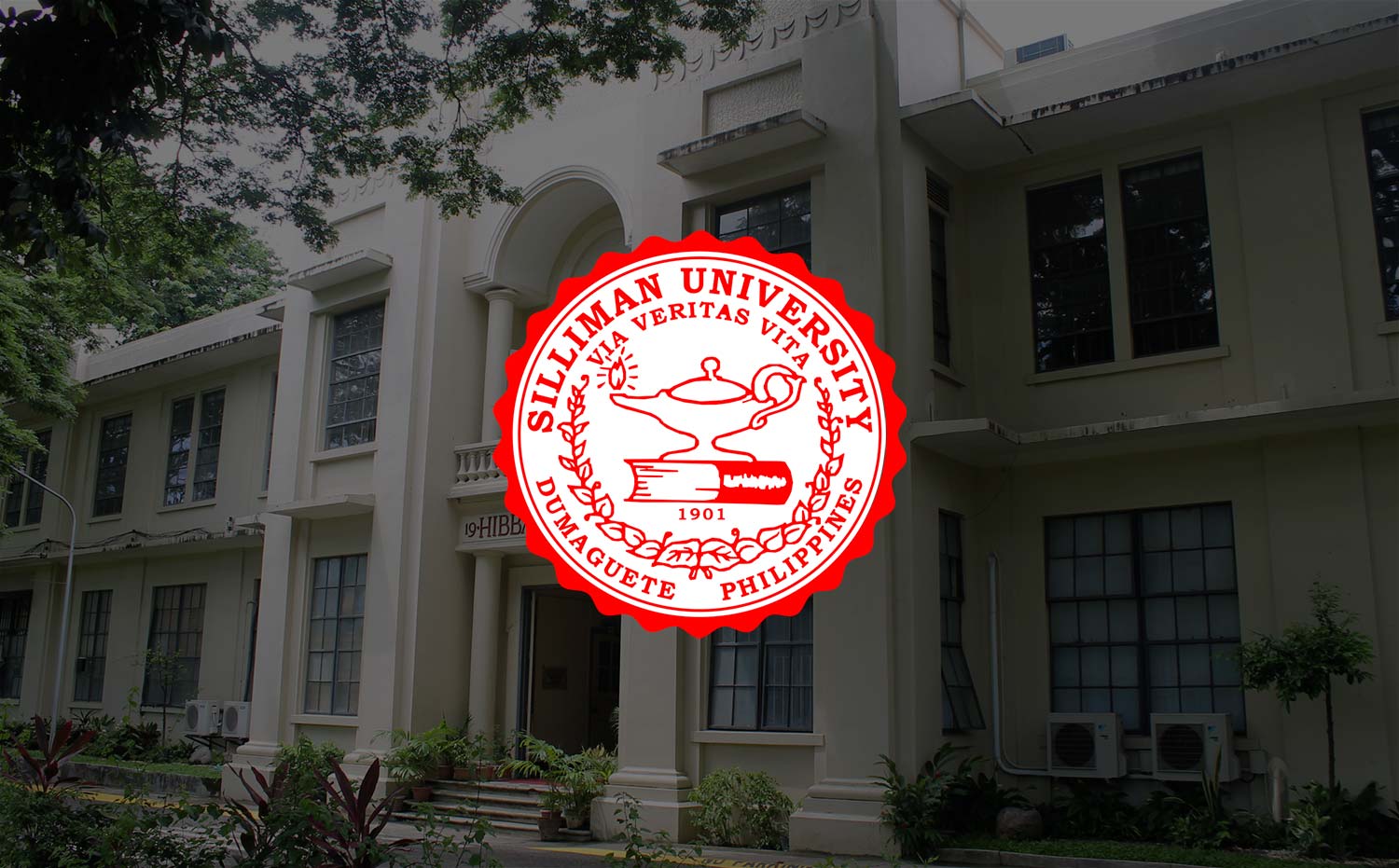 Alumni Letter December 2013
Dear Fellow Sillimanians and Friends:
The month of December makes us pause and smile as we remind ourselves that it is a time for celebration. Whatever situation we are in, whether we are in our valleys or mountain tops, we continue to thank God and celebrate for all the goodness He has graced us with.
SU HIGH SCHOOL Alumna, Cardiologist Erlyn Cabanag-Demerre campaigns for EPCALM
After launching the Erwin Piedad Cabanag Adult Leukemia Memorial (EPCALM) Foundation in 2005 here in Dumaguete City, EPCALM founder and Board Chair Dr. Cabanag-Demerre, M.D. and husband, Engr. Justice Demerre, President and CEO, were in Dumaguete during the Christmas break to continue the campaign and invite more EPCALM volunteers to help provide financial, medical, as well as spiritual support for adult leukemia patients.
EPCALM is a God-centered, non-stock, non-profit organization established following the death of Dumaguete City Prosecutor Erwin P. Cabanag in 2005. According to Dr. Cabanag-Demerre, EPCALM Foundation has also found strong supporters in popular TV host Boy Abunda and singer Martin Nievera who, like many other volunteers, give their time and talent to help raise funds for adult leukemia patients.
The EPCALM Headquarters is located at Suite 341 Medical Arts Building, St. Luke's Medical Center, 279 E. Rodriguez Blvd. Quezon City (Phone: +6327231058 Trunk Line: +6327230101 loc. 6341 Cell phone: +639228372169 E-mail: [email protected]). Inquiries on how to volunteer for EPCALM activities or register an adult leukemia patient may be directed to the following numbers: 0932-854-8459; 0932-854-8460 or 0932-854-8461. To know more about EPCALM, visit their website at www.epcalm.org.
The Silliman University Gratitude and Goodwill Ambassadors (SUGGA), led by Dr. Elizabeth Susan Vista-Suarez will be performing a concert on January 25, 2014, 7pm, at the Gymnasium of Church Among the Palms – Christian School International in Los Baños, Laguna. This concert fundraiser seeks not only to help the local UCCP Church Among the Palms build a new church building but also, for Silliman University to acquaint the international community there (including the International Rice Research Institute, Southeast Asian Regional Center for Graduate Study and Research in Agriculture and ASEAN Center for Biodiversity, who have a number of foreign personnel with children), about the University and encourage them to consider for their children a Silliman education. A student recruitment campaign has been scheduled January 23 – 24, 2014, at five high schools: the UPLB Rural High School, National High School for the Arts, Christian School International, Los Baños Community High School and Los Baños National High School.
We call on our alumni in the Los Baños area to come and support the concert. Sunday, January 26, 2014, the SUGGA will also be singing at the Church of the Risen Lord Ecumenical Ministry, JP Laurel Street, UP Diliman, Quezon City, 10am service, and at the Cosmopolitan Church, Taft Avenue, Manila, 3pm service.
Coffee shop opens inside SU campus
Young business entrepreneur Bron Joseph C. Teves (SUHS '90) took the challenge and opened recently the Rocks Coffee To Go, at the Byblos Library, Silliman University Alumni Council of North America (SUACONA) Student Center, ground floor of the Oriental Hall. You can sip your favorite drink and at the same time read a book at the Byblos Library adjoining the coffee shop. An assortment of coffee blends, smoothies, tea refreshers and pastries are available. Already a number of coffee shops have sprouted in Dumaguete City with two (Bean Connection and Poppy Coffee) right at SU's Portal West Building and serve as a favorite hangout spot for students.
Great concern for our alumni in Mindanao affected by the heavy rains and flooding
We share with you some words of concern from Dr. Ben S. Malayang III: "We on campus are thinking of you and of our many alumni in Mindanao hit by the widespread flooding and landslides. We are concerned with the apparent widespread loss of infrastructure including roads and bridges. We pray for God's strength and protection, always abiding with you all."
OSA Medallion turnover
During Mrs. Remedios Gargantiel-Gaudiel's 95th birthday celebration last January 3, 2014, the OSA Medallion for the late Dean Felix G. Gaudiel, Sr., Outstanding Sillimanian in the field of Law 1976, was handed over to Mrs. Gaudiel. Silliman Trustee Dr. Angel C. Alcala, SU Vice President for Academic Affairs Dr. Betsy Joy B. Tan and Alumni and External Affairs Director Mr. Ruben N. Bokingo were present to handover the medallion. Witnessing the OSA Medallion turnover were the Gaudiel children: Dr. Remo G. Gaudiel, Dr. Lorna Gaudiel-Venkataraman, Dr. Refe G. Gaudiel, Atty. Rene G. Gaudiel and Atty. Felix G. Gaudiel Jr.
Blessing of the International Student Center
The International Student Center at the second floor of the Oriental Hall was recently inaugurated in a simple ceremony led by Mr. Moses Joshua B. Atega, International Student Adviser. Also present were: Prof. Carlos P. Magtolis, Jr., Dean of Students; Rev. Grace A. Bangisan and Rev. Jeremias M. Lagahit, both Associate Ministers of SU Church. Mr. Atega assured the international students that this center is their "home away from home". Silliman
University is home to around 300 international students every school year. They come from 36 countries in Asia, America, Africa and Europe, and provide a rich mix of cultures, social orientations and faith perspectives.
IN MEMORIAM: Pascualita Trani Teming (BS Home Economics 1957) on December 3, 2013; Nena Ramos Jocson (HS 1948) on December 27, 2013. If you know of any Sillimanian who is not on our memorial list, please inform us.
Thank you for always being there for dear old Silliman.
President Ben S. Malayang III has requested this office to update you regularly about the happenings on campus. We are also interested in knowing what you and your alumni chapters are doing.
Please keep in touch and update your file with our office if you have not done so. We would truly appreciate it. You may reach the President's Office through this email address: [email protected] You may also contact the Alumni Affairs Office through this address: [email protected].
Sincerely,
The Officers and Staff of the Alumni and External Affairs
cc: Dr. Ben S. Malayang III