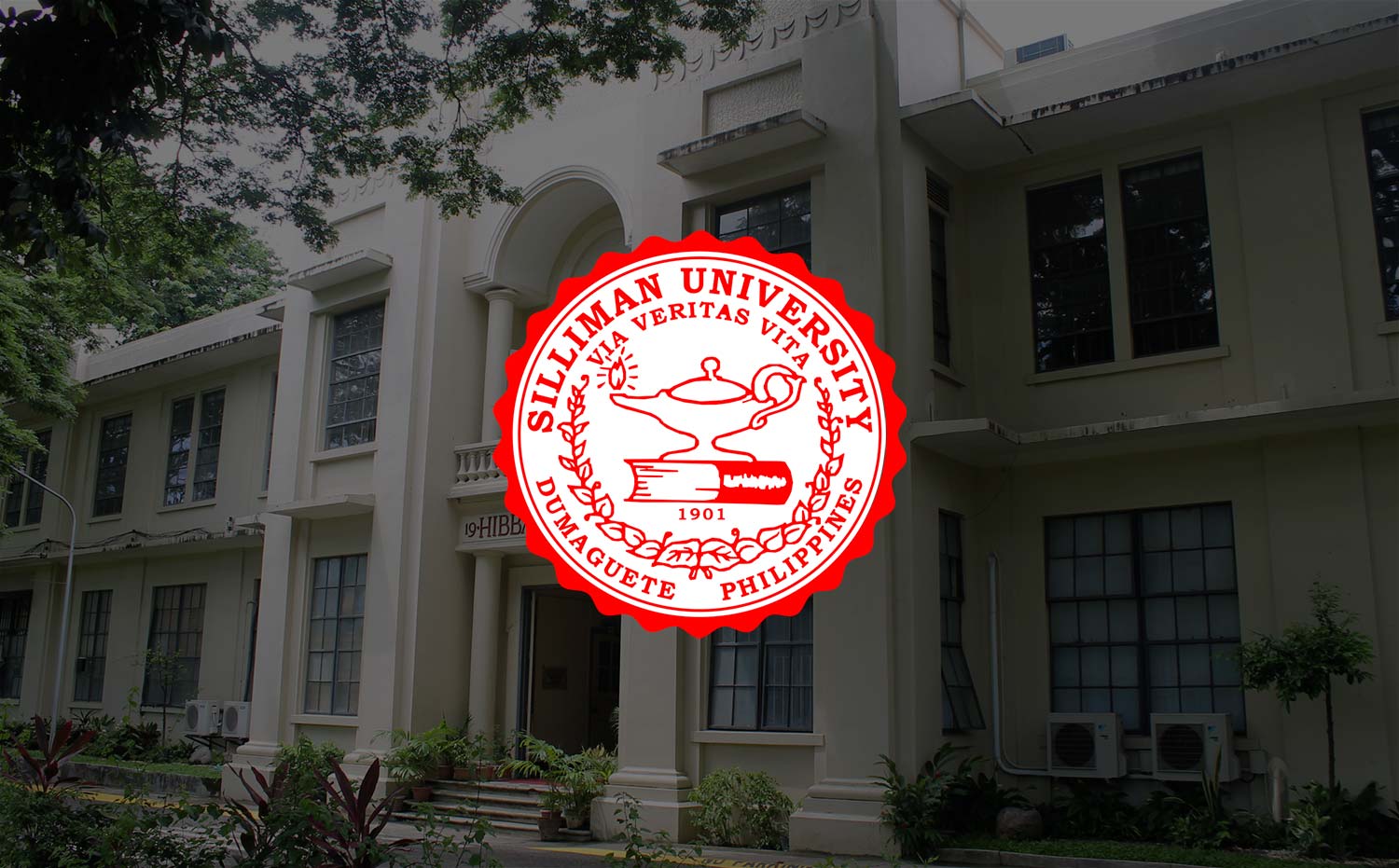 Righteousness
Clearing a Path for Righteousness in an Academic Community
By Betty Cernol-McCann, Ph.D., Faculty Fellow
(Sermon delivered during the University Christian Life Month religious convocation for the faculty and staff of Silliman University on January 27, 2014 at the Silliman University Church.)
Scriptural Texts: Psalm 106:1-3, Matthew 6:33, Ephesians 2:8-10
I lived for more than 10 years in Hong Kong due to my work with the United Board. When my husband Dennis and I attended church there, invariably Filipino domestic workers as churchgoers would dominate in the singing of the song "Seek ye first the kingdom of God and his righteousness- and all these things shall be added unto you- hallelu, hallelujah…" The song is rendered "with feelings" and full of meaning. My many conversations with Filipino migrant workers depict experiences of joy, but even more about sacrifices and sufferings. They are grateful for the opportunity to earn a living higher than what they can expect to earn here in our own country. This opportunity, however, means prolonged absence from home, and in some cases, assaults that erode their sense of self-worth and personal dignity. Without a doubt, they are real examples of leading lives of "walk(ing) humbly with (your) God."
Many of the domestic workers abroad have some college education and a good number have college degrees. When we know that some of our graduates have taken on jobs as domestic workers, do we embrace them openly as part of our academic community?
In general, have colleges and universities cleared for their members a path for righteousness? But how should "righteousness" be viewed? How can institutions of learning clear a path for righteousness for everyone who plays a role in them – as librarians, or guidance counselors or faculty members, or administrators, or maintenance personnel and other nonteaching staff?
A. Righteousness defined: Vertical and horizontal dimensions
One definition offered of righteousness is "the state of him who is such as he ought to be." In a broad sense, it refers to that which is upright or virtuous, displaying integrity, purity of life, and correctness in feeling and action. In a somewhat false or negative sense, righteousness means faultlessness or guiltlessness. It may refer to those who pride themselves on their own virtues—virtues that are sometimes real and sometimes imagined by those who claim to be righteous.
Further inquiry suggests that righteousness "represents any conformity to a standard whether that standard has to do with the inner character of a person, or the objective standard of accepted law." For Christians, righteousness has to do with an individual's conformity to God's holiness.
A biblical commentary maintains that exploring the question of righteousness must begin with the righteousness of God. The starting place for any biblical view of righteousness is that "there is no law above God, but there is a law in God." We are all reminded that "holiness is of God's nature, and righteousness is a mode of this holiness." Righteousness is the mode or way by which God's presence finds expression in our thoughts and actions toward His created world and toward anything apart from Himself.
The righteousness manifested by human beings should reflect a deep recognition of a righteous God and our need to honor Him as our Creator. As human beings are imperfect, our acts of righteousness will fall short of God's ways. A lifelong task is to narrow, if not eliminate, the gap between how we act and how we ought to be, in light of God's righteousness. Our personal faith and belief in a righteous God should be made manifest in a righteous way of life at home, at school or any other workplace, and the wider community.
B. Illustrations in an academic community
With the current demands on higher education brought about by rapid changes around us (such as advancements in technology, transportation, commerce and finance, communications), walking the path of righteousness can be daunting for administrators, teachers, staff and students alike.
With the sea-change in higher education, there will literally be tsunamis of various intensities. From what I have observed in various Christian universities and colleges in Asia, to sail in the winds of change (to borrow the title of Paul Lauby's book) an academic institution—or the ship at sea, as it were—has to: (a) achieve clarity as to its purpose; (b) meet quality standards in all aspects of its operation; and (c) vigorously engage in faculty and staff development to recalibrate mind sets and ways of doing things to be responsive to the educational changes in the country, the region of Asia and the rest of the world.
These three areas offer grounds for clearing a path for righteousness in an academic community:
a. Clarity of purpose – In reasserting its role in the 21st century, some institutions in Asia have vigorously pursued their Christian identity through programs that actively clear a path for righteousness.
Let us take some examples in Asia:
In Jakarta, Indonesia, a university has strengthened its commitment to providing excellent holistic education and learning, supported by world-class facilities, technology, and infrastructure. With zeal and fervor, the university runs a spiritual formation program for its students, offering among other things a student fellowship every Friday and prayer fellowship every Tuesday—both conducted in its state-of-the-art Grand Chapel that can house over 2000 students. Students are compelled to attend as part of the requirements of their learning portfolios.
A university in South Korea has revitalized Bahrom, a residential liberal arts education program that focus on the themes: Enlighten Myself, Enlighten the Society, and Enlighten the Future. It has vigorously launched a motto- "learn to share, share to learn," anchored in an educational philosophy that advocates first becoming a righteous person, and then using knowledge and technology for the happiness of others.
In Chennai, India, there is an institution adjudged as the best liberal arts college in the state of Tamil Nadu. As a manifestation of its Christian identity in a predominantly Hindu culture, it has established Service-Learning in various programs—such as in Chemistry, Biology, Women's Studies, Philosophy, Education, History, Management, Social Work and others—focusing on the theme of environment and health, in order to serve the least of its brothers and sisters in a socially, economically and culturally diverse Indian society.
Given changes in the educational world and their attendant challenges, how can Silliman University's motto "Via, Veritas, Vita" strengthen this institutional community's resolve to clear paths for righteousness among its faculty, staff, students and graduates, as well as administrators, as they carry on their responsibilities on campus and as they relate with others in the wider community, both here and abroad?
b. One other concrete step towards clearing the path for righteousness, is by meeting quality standards in all aspects of operation, such as the physical facilities, library and educational media, faculty, instruction and laboratories, research and community service, and others.
While budgeting for the maintenance and upkeep of human and nonhuman resources is of prime consideration in any system including the university, the attitude and work ethic in one's area of responsibility (as a janitor, security guard, administrator, faculty member, office secretary, etc.) count a lot. How can one be upright or virtuous in one's role in the university, displaying integrity in the conduct of one's work? If one is a member of the maintenance staff, one may ask: Did I contribute towards a pleasant learning environment by making the toilets clean and sanitary? Did I empty the garbage bins properly and not leave the plastic bags and tetra packs strewn around? If I am part of the campus security services, Did I maintain courtesy in enforcing rules on traffic and parking? If I am serving as a teacher, Did I adhere to professional standards and set a good example for students by working towards meeting criteria for rank and promotion? Did I maintain confidentiality of information to lift up rather than diminish or undermine any of my students, co-workers or anyone in distress? Do I take a stand on issues such as cheating and plagiarism based on objective merit rather than personal favor?
Talking about integrity in written tasks, and on a lighter note, I am reminded of a cartoon in an educational magazine illustrating how a student tried to complete an assignment in Business class by hiring a classmate to "assist" in writing his report. When confronted by the teacher about this, the student replied that he was simply engaged in business outsourcing. But on a serious note, how do we handle cases of this nature?
c. Faculty and staff development programs can be opportunities for clearing a path for righteousness:
Alvin Toffler has said, "The illiterate of the 21st century will not be those who cannot read and write, but those who cannot learn, unlearn, and relearn." With the many changes taking place in the educational world, it is imperative that all those in higher education adapt to these changes by learning new ways of thinking and doing, abandoning those that do not apply anymore, and adapting thoughts and practices that are still relevant today.
Let me cite some examples. Since intellectual property rights must be deeply valued in an academic community committed to excellence, appropriate enabling skills have to be part of an in-service training to spot plagiarism of online materials. Research outputs that have potential for knowledge production in the form of books, inventions or designs should be protected by policies enforcing appropriate standards regarding copyrights and patents. Enabling the protection of intellectual property and recognizing the intellectual worth of an academic work must also be understood as part of the challenge of clearing a path for righteousness.
Due to the manner in which programs are structured in a university, there is a tendency to operate within the narrow scope of one's field or discipline. Seldom are there occasions to form a web of cooperation among academic units, inasmuch as ours is a complex world that requires multifaceted interpretations to arrive at reality-based solutions. No wonder some educators call for a "multiversity," not a university.
In order to clear a path for righteousness, we must ask ourselves: How do we begin to overcome tendencies of fragmentation, segmentation, and narrow specialization in both teaching and non-teaching assignments so that lines of cooperation are drawn more than walls of competition? Especially in a Christian academic community, what are the bonds of righteousness that will foster a sense of commitment to a community of mutual learning—where we learn from each unit/department's successes as well as from their failures, share resources and together become one in attaining a common purpose?
To bring about whole person education in an academic community requires having employees who each practice Christian virtues in the fulfillment of their responsibilities and who together believe and act to fulfill the University's mission. When those tasked with responsibilities—whether in the classroom, church, cultural center, athletic court, and the community—are working in an integrated fashion, we can be confident that their efforts will enable our students to walk the path of righteousness, discovering their own way forward in a personal synthesis of their own experiences in sharing our life at Silliman.
C. Clearing a path for righteousness: Personal and Institutional Challenges
Clearing a path for righteousness in an academic community is therefore not only a personal endeavor but also a collective one. One may ask: How can I walk a path of righteousness in my own area of responsibility? How can I enable others to walk the path of righteousness in their own areas of work? How can we together clear the path for righteousness as we work towards a common purpose?
There is this slogan: "If you see something, say something…." If there are forms of gender discrimination, to cite but one example, or indications of sexual harassment in the workplace let these be "teaching moments" enabling us to uphold our commitment to human dignity and personal integrity.
To edify is to build. One way to edify God is to build a community of followers who walk the path of a righteous God. Many of those who go through the portals of Silliman will become centers of influence at work, at home, or in society as a whole. However, centers are formed because there are also margins or peripheries. In clearing a path for righteousness in the academic world, let us also be mindful of those who will end up in peripheries like those working as overseas contract workers.
How can the university build paths for righteousness in the face of limited decent job opportunities for our graduates in this country and the growing alternatives afforded by the globalization of work—which in the case of Revi and all her sisters in Hong Kong is in itself a situation of life-long learning (or as the case maybe, life-long unlearning and relearning). By reaching out to all our graduates, whether they land in the center or on the peripheries, we are clearing the path for a righteousness whose ultimate expression is the Kingdom of God.