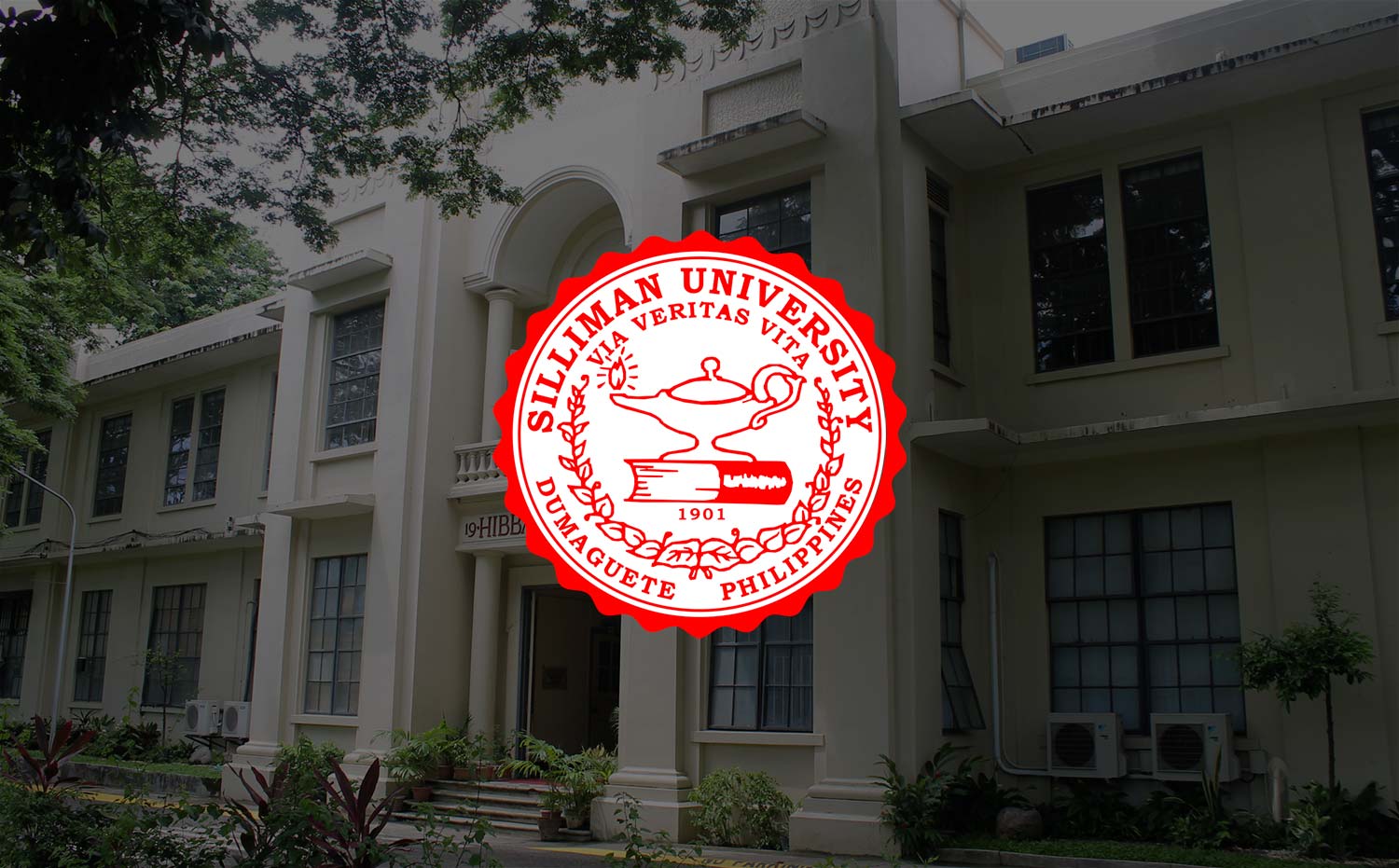 Baccalaureate Sermon
A LAND OF HILLS AND VALLEYS
By Rev. Jonathan R. Pia, Senior Minister & Administrative Pastor, Silliman University Church
(Sermon delivered during the Baccalaureate Service in the morning of March 23, 2014 at the Silliman University Church.)

Text: Deuteronomy 11:1-32

An Episcopal priest was asked by a high school class to deliver the Baccalaureate sermon. Afterwards he spoke of the invitation as one of the truly significant moments of his ministry. He did not know that students made the selection by picking a Sunday and attending a number of churches. Their purpose was to time the sermons. The minister who gave the shortest sermon was chosen to deliver the Baccalaureate sermon. (1) Some honor! I have read also that nobody really remembers a Baccalaureate Sermon. That is why I decided to preach a 45-minute sermon this morning so you won't forget.
Our biblical passage for today tells us of the time when the children of Israel were nearing the Promised Land. Moses was preparing the people because he cannot finish the journey with them. Let me share with you some thoughts from this passage which will help you graduates as you begin your journey into the Promised Land of adulthood and the workplace.
Moses in this passage tells the Hebrews, "the land that you are crossing over to occupy is a land of hills and valleys, watered by rain from the sky…"
I
For some of us, hills and valleys are obstacles which had to be overcome. For the Hebrews, hills and valleys can be blessings. You see, the highest hill in all of Israel is Mt. Hermon, on the very northern border of Israel. It captures and holds the snows of winter, only to release them as water with the thaw of spring. This melting water of Mt. Hermon becomes the Jordan River which irrigates all of Israel. The valleys were also a blessing for they would be fertile, protected lands. As Moses said, these valleys would "drink rain from heaven."
For you graduates, this is your day of celebration—a day of blessing. You have now a degree which you earned through sleepless nights reading books and writing papers. You are now free to go to the world to seek your career and a future for yourself.
Your parents are probably sighing with relief feeling that finally they are now done paying for your schooling. (But let me just say this to your parents that this may not be the end of it yet.) Nevertheless, you are now on a mountaintop, ready to cross to the Land of Promise.
At this time, you might think that you have reached this far in your life because you were all that good, or because you are gifted, or because you are gorgeous? Maybe you are partly right. But I just want to remind you that you got this far because a whole lot of wonderful people got in your way…. I mean, literally, got in your way because they placed themselves in your way.
Moses reminded the people that whatever accomplishments they made, they owe it to their ancestors and to God. And when you graduates look back, you will see that your life has been laced with people who showed up at just the right time. Without them you may not reach this far. You have your parents and members of the family who were always there for you; faculty members who shared of themselves with you; your friends for you to lean on when you did not know what to do.
II
Secondly, those hills and valleys that the Hebrews were going to were also challenges for them. When Joshua sent spies to the Promised Land later, they came back reporting that the people were giants.
On the morning of their graduation at Harvard University in 1998, the seniors gathered at the Memorial Church to hear the Rev. Gomes, minister of Harvard, offer words of solace and encouragement as they were about to leave "the Yard" to take their places in the world.
Doctor Gomes began: "You are going to be sent out of here for good, and most of you aren't ready to go. The president is about to bid you into the fellowship of educated men and women and," – and here he paused and spoke each word slowly for emphasis – "you know just – how – dumb – you – really – are." The senior class cheered in agreement.
"And worse than that," Doctor Gomes continued, "the world – and your parents in particular – are going to expect that you will be among the brightest and best. But you know that you can no longer fool all the people even some of the time. By noontime today, you will be out of here. By tomorrow you will be history. By Saturday, you will be toast. That's a fact – no exceptions, no extensions."
For you who are graduating, you will have more responsibilities, maybe more than you want. For some, you will be facing a Board or Bar exams. With this globalization, you enter into a labor market with more opportunities, but there will also be more competition. And there are times when you will be facing some challenges in the form of rejection letters that you receive from the companies where you applied: and if you have a job, it might be a boss you can't please; and in your personal life, it might be a diagnosis you can't dodge, a biopsy that won't lie or a friend who will.
The issue is not "if" but "when." Welcome the challenges. In retrospect, you will find these challenges as blessings.
III
This then takes us to the third point: Moses told the people: "If you will heed this every commandment that I am commanding you today—loving the Lord your God and serving him with all your heart and with all your soul—then he will give the rain for your land in its seasons, the early rain and the later rain…" (vss. 13-14)
This is what a Silliman University education is—putting God as the priority in the order of things in one's life. Always think of your job as a calling from God.
Going back to Dr. Gomes, he continued, "Nevertheless, there is reason to hope. The future is God's gift to you. God will not let you stumble or fall. God has not brought you this far to this place to abandon you or leave you here alone and afraid. Thus, my beloved and bewildered young friends, do not be afraid."2
Dear graduates, there will be times when you will not always feel as close to God as many of you do right now. Other priorities will make their claims on your life. However, if you believe that what you do is a calling, you will find the joy of a lifetime spent walking with God.
Through all the years, I have seen people from the top of the mountain to the bottom of the valley. I have seen folks buffeted and bruised, suffering losses beyond words, in the throes of disappointment, heartache, or sorrow, and yet somehow held up, sustained by the belief that God was with them. I have seen them screwing up and I have seen them straightening up. I have seen them struggling and I have seen them soaring. I have seen God do some pretty extraordinary things…. to some pretty ordinary people…. through some less-than-ordinary people, like many of us. I see the Lord powerfully at work in individual lives in spite of what they do; embracing us all with that love that is steadfast.
One day a couple by the name of Herman and Mary were riding along in their shiny new car. Mary spoke up and said, "You know, Herman, if it weren't for my money, we probably wouldn't have this wonderful new car." Herman just sat there and didn't say anything at all.
As they pulled into the driveway, Herman turned off the motor and they quietly admired their new home. Then Mary said, "You know, Herman, if it weren't for my money, we probably wouldn't have this new house." And again, Herman just sat there and didn't say anything. It happened again as they sat down in their new den and propped their feet up and watched the big screen TV in their new entertainment center. "You know, Herman," said Mary, "if it were not for my money, we probably wouldn't have this huge entertainment center." And with that, poor Herman had had enough. He turned to Mary and said, "I don't want to hurt your feelings, Honey, but you know if it weren't for your money, I probably wouldn't be here either!" (Maxie Dunnam, Collected Works, www.eSermons.com, 2006)
If not of your family, teachers, friends and God, you won't be here either. Thus, as you move on to a land of hills and valleys, remember, the God who was with you in the past is the God who will not leave you.
Lastly, many of us love to sing "Joyful, Joyful, We Adore Thee." This was composed by Ludwig van Beethoven, who at the age of 49 was totally deaf. And for the last eight years of his life, he could not carry on an audible conversation.
Yet, four years before he died, he composed his ninth (and final) symphony, closing with the memorable melody we now refer to as the "Ode to Joy." Soaring and passionate, it almost begs for a religious interpretation.
In 1911, a Presbyterian from Princeton named Henry Van Dyke wrote lyrics to it. As we sing this, it tells us it is God who causes the spirit to soar. It is God who inspires. On the fourth verse Van Dyke wrote:
Ever singing, march we onward,
Victors in the midst of strife.
Joyful music leads us sunward,
In the triumph song of life.
My friends, go to a world of hills and valleys. And the promise is that God is with you, encouraging, upholding, challenging, renewing, recreating you that you might dream new dreams and imagine new possibilities.
EPISCOPAL LIFE. Cited in THE UNITED CHURCH OBSERVER, July 1995,
Sermons.com Dynamic Preaching