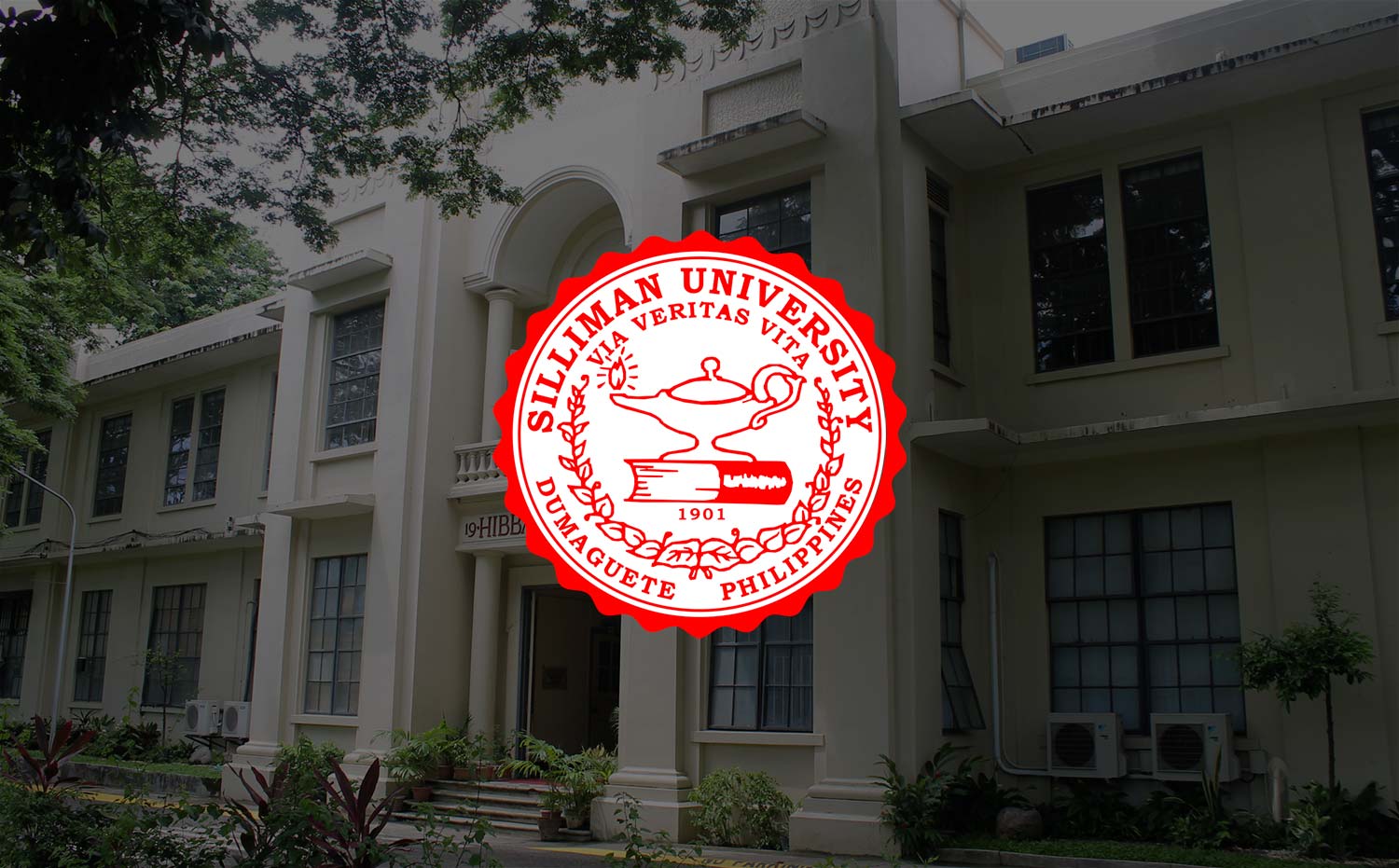 Triumph in Tragedy
Triumph in Tragedy
By Rev. Jonathan R. Pia, Senior Minister and Administrative Pastor, Silliman University Church
Picture in your mind's eye a city that has doubled in population almost overnight. The city is Jerusalem where faithful Jews have converged from great distances to celebrate the Passover. Pilgrims came annually to the feast. It is like a town fiesta where families are reunited, friends renewing acquaintances, and the spirits are high. From the Temple priests down to the simplest peasant, anticipation is high as each made their own preparations.
On this particular occasion, there was more than the usual conversation among the pilgrims. Something was in the wind – a kind of subplot which excited their curiosity. The gospel of John tells us: "They were looking for Jesus and saying to one another as they stood in the Temple, 'What do you think? That he will come to the feast?' Now the chief priests and the Pharisees had given orders that if anyone knew where he was, he should let them know, so they might arrest him" (11:56, 57).
Well, Jesus came. According to Matthew, by the time Jesus reached Jericho, he was already accompanied by a great crowd (20:29). A crowd estimated to be between 100,000 and 200,000 lining by the roadsides cheering. Some of them really did not know why they were cheering. Some of them were simply other pilgrims on their own journey to Jerusalem who had fallen in with Jesus and the disciples, while others heard of his reputation.
When they came to the Mount of Olives, "Jesus sent two disciples, saying to them, 'Go into the village opposite you, and immediately you will find an ass tied, and a colt with her; untie them and bring them to me' " (Matthew 21:1, 2). They did as they had been instructed, putting their garments on the colt. When he descended the Mount of Olives, the whole multitude of disciples began rejoicing and praising God. Some in the crowd "took branches of palm trees and went to meet him crying, 'Hosanna! Blessed is he who comes in the name of the Lord, even the King of Israel.'" (John 12:12, 13). At this point, it would seem that the ancient promise of the prophets was dramatically fulfilled.

But something did not quite fit. After all the screaming and shouting and palm waving, there was a certain element of tragedy about the triumph. However, when the pieces are fitted properly and in order, actually it was a triumph even in tragedy.
First of all, many times our Lord could have turned back! Following the Temptation experience, when it became clear to him what direction the path would take, he could have turned back. He could have turned back when the Pharisees hounded his every step, cross-examined his every gesture, stirred up public opinion against him, and sought on numerous, occasions to kill him. He could have turned back after announcing to his disciples in Galilee that one of his own would betray him. He could have turned back at Jericho, Bethpage, or Bethany when he knew full well he was walking into a trap at Jerusalem. He could so he has, except that he still went to Jerusalem.
Somewhere, down deep within that tranquil part of himself which the noise of the world could not penetrate, I suspect that as he rode into Jerusalem, proudly, straight-backed, riding on a borrowed farm animal, he must have addressed himself in an attitude of victory; "I turned not backward."

Today we just baptized Luke. The mother together with the sponsors promised to nurture him in the church. We also received new Governing Members into our fellowship who want to be part of our ministry here at Silliman University Church and to continue to follow Christ whatever it takes. Thus, we celebrate. We feel Christ in our lives. We are inspired. Like that of the time when we felt the presence of Christ in our lives, we are filled with enthusiasm ready to do the business of God's work here on earth. But then, we also know that there are some whose fire will slowly burn low, their vision will grew dim, their enthusiasm will wane, and the forward path would no longer rise up to meet them. And they will start looking back and start thinking that where they have already been seem to be an easier way than the challenge before them. Starry-eyed, they had set out on their way, but for whatever reason, they will feel like turning back.
Yes, to join Jesus would be thrilling, but it can also be costly. Surely, he will change us—changing our values, our habits, our priorities, our spending patterns, our friends, even our vocation.
When Jesus announced that he was going to Jerusalem, Peter said, "God forbid that you should ever do this!" Peter knew that if Jesus would go, then he must go there too for he promised Jesus, "I will follow you wherever you go. Others may not follow you, but I will follow you." Now Peter must have wished he had qualified that a little bit, "I'll follow you, maybe, under certain conditions." For some of us we say, "Lord, I will follow you maybe, if it won't be in conflict with my vacation plans; or maybe when I retire; or if it benefits me. However, Jesus tells Peter, "If anyone would come after me, he must take up a cross and follow me." Then this: "For whoever would save his life will lose it, and whoever loses his life for my sake will find it."
When Jesus had resolved to go to Jerusalem, resolved to assume the mantle of Messiahship, resolved to personify the majesty of God over the powers of earth, there was triumph in the tragedy. With a supreme singleness of purpose, he had fought the good fight, finished the course, and kept the faith. And he wants us to be there with him.
In Scott Peck's book, "The Road Less Traveled," his first words are, "Life is difficult." Then he goes on to say, this is a great truth, but most of us can't see it. Instead we moan more or less incessantly, noisily, or subtly, about the enormity of our problem. As if life is supposed to be easy for us, and therefore what has happened to us has never happened to anybody else before, at least not in this excruciatingly painful or insoluble way that it has burdened us.
I like that cartoon I saw a long time ago showing a huge desk, a huge CEO sitting behind the desk, in a huge leather chair. Standing meekly in front of the desk is a man in work clothes, obviously a lowly employee in that corporation. The worker says to the boss, "If it's any comfort, it's lonely at the bottom too."
Life is difficult for everyone. Someone said to me why he does not like Lent. He said, "I'm not into suffering."
Well Jesus was not into suffering either. In Gethsemane, he prayed, "Let this cup pass from me." But when the time came for him to go on "He set his face steadfastly for Jerusalem."
The truth is he did not have to go there. He could have avoided it. He went because God called him there. He could not show us what life is all about simply by teaching us in a comfortable setting in Galilee. He had to show us that when you give up your life, at least put your life in God's hands. And you will receive it back. Life is about being knocked down, and getting back up again. We get up because Christ lifts us up.
Lastly, I love the story told of the air passenger whose flight had been canceled. His patience was gone, so he shoved his way to the head of the ticket line and angrily demanded a first class ticket on the next available flight. The ticket agent explained that he'd be happy to help, but he'd just have to wait in line like everybody else.

That was more than the man could stand so he said, "Young man, do you have any idea who I am?" Whereupon the ticket agent picked up his microphone and said, "Attention please. There's a gentleman at the ticket counter who doesn't know who he is, if anyone can identify him, please come to the counter."

Do you know who you are? Jesus did! If you know that you are a disciple of Jesus, you do not crawl away in bitterness or in fear, but you set your face steadfastly to Jerusalem no matter what and expect that triumph can still be yours even in tragedy.