12 graduate from SU Campus Journalism Summer Workshop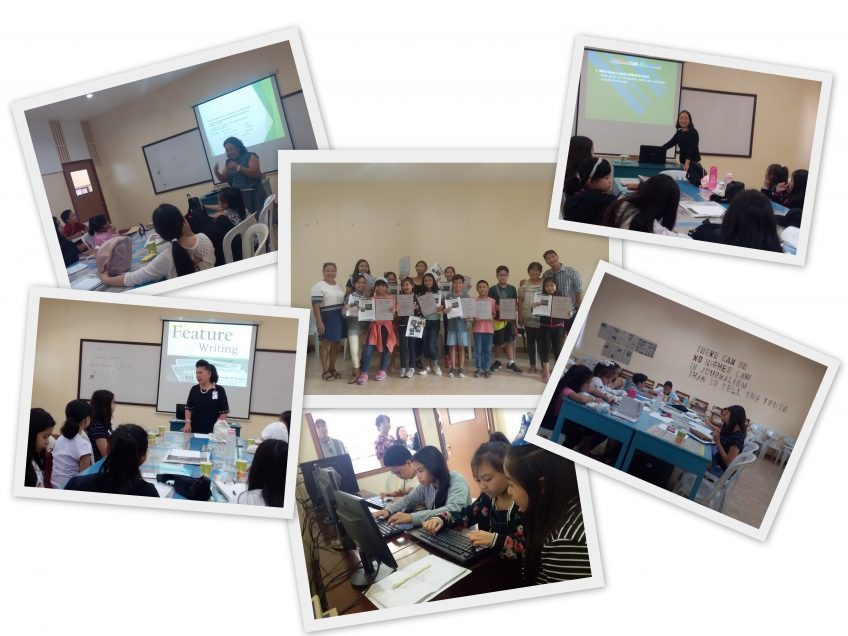 The College of Mass Communication of Silliman University graduated last week 12 young students who participated in its Campus Journalism Summer Workshop held April 22-26.  The successful participants were Grades 5, 6, and incoming Grade 7 students of basic education schools in the city and from as far as Bohol province.
The SU Campus Journalism Summer Workshop follows a summer tradition of the College that dates back to 1968. It trains young aspiring writers and editors on the basics of campus journalism to enhance the participants' creativity and expand their knowledge and critical thinking, as well as to strengthen their journalism values and ethics early on. The group also undergoes the experience of putting out an issue of a campus paper called The Observer.
The campus journalism workshop graduates of summer 2019 are: Angel Mae P. Bangay, Rick Deck A. Batucan, Neola Josh S. Bungcasan, Cazandra Zoe F. Catan, Nathaniel R. Cerdania, Kimera Rei T. Dingal, Karla  Concepcion A. Fontelo, Elianarose R. Olarte, Maria Sophia F. Romero, Sofia Chloe S. Sanoy, Josh Ioan S. Tan, and Cristyn T. Tirol.
Resource persons for the just-concluded campus journalism workshop were CMC Acting Dean Melita  Aguilar on news writing and copy editing; Dr.  Maria Cecilia M. Genove, Director, Instructional Media and Technology Center on feature writing; Dr. Madeline B. Quiamco, Director, Office of Information and Publication on preparing the editorial and editorial cartoon; Mr. Urich Calumpang on photojournalism; Asst. Prof. Donald Antone on radio broadcasting. Workshop facilitators were Royanni Miel M. Hontucan, June Alexandra, and Charmaine Malata.