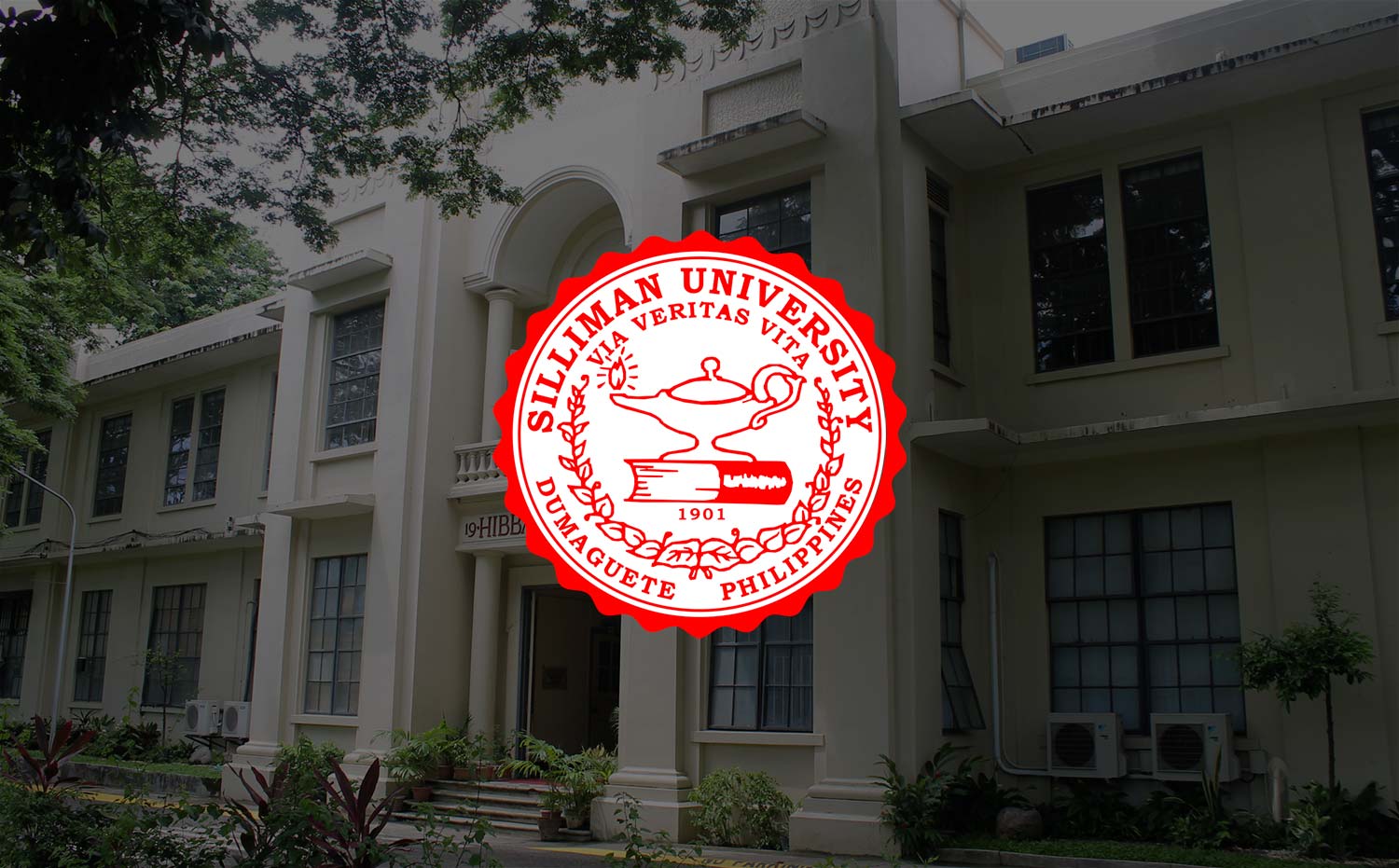 Mr. Bernie Z. Aranas
His name is Bernie, but it might as well be Mercury, the Roman deity of speedy delivery. For all we care, he might be the reincarnation of the one whose winged sandals let him run errands for the gods at the speed of whim. He may not be a glorified page of the heavens on overdrive, not exactly a divine emissary, but for many of Silliman's powers-that-be, Bernie does his tasks just as swiftly and efficiently, just as thoroughly and well, at times to the ridiculous point of being sublime.
His position as Office Assistant in the Office of Instruction may not be a premium designation in the pantheon of occupations, he may merely be an office auxiliary in the eyes of many, but Bernie does occupy an exalted place in the work-conscious minds of some of the most influential movers and shakers of Silliman. Like the god of haste to Zeus and other alpha Olympians, Bernie's loyalty is to one head of office, but his duties are to many, all former mentors of the Office of Instruction. To this day, he still counts as his sensei Dr. Betsy Joy Tan, VPAA, Dr. Earl Jude Cleope, dean of COE and SBE, and Dr. Pablito dela Rama, director of SAITE. And now that he is Accreditation Officer-in-Charge, even the Human Resource head has his number on speed dial every time accreditation nears.
Being used to how Bernie does the nitty-gritty bits of their old office with such competence, thoroughness and flair, with a quiet dedication that doesn't demand anything in return, Bernie's former bosses still ask for his assistance with some of the menial stuff in their new dominions. Fully aware of what's going on, Bernie's current chief doesn't mind it at all, since Bernie does all of those other things
on top of what he does for the realm of Instruction. According to Mrs. Juliet Padernal, whatever extra stuff that Bernie performs for his erstwhile masters is but an extension of the services that their office renders, something that ultimately benefits the university. In 2010 Bernie got an award from ACSCU-AAI and in December of last year Silliman recognized his invaluable contributions to the university's accreditation thrusts.
Born in Tanjay, Bernie now lives in Sibulan with his wife Elena and kids Bernard and Bryan. He graduated from Silliman in 1990 with a degree in Bachelor of Business Administration, major in Management. While studying, he worked as student assistant in the Filipiniana section of the main library, not to mention that he went through college without financial help from his parents: because his dad was a staff (a long-time janitor) of Silliman, Bernie got a Konrad-Adenauer-Stiftung scholarship that took care of his board, lodging and book allowance, while his wages as an SA covered his daily needs and budget for clothing and such other stuff as money for movies and occasional outings with friends.
One thing that sets Bernie apart from the madding crowd is his ability to prioritize and keep track of his tasks. What makes this even more amazing is that he doesn't keep a to-do list even as he multi-tasks. You know that Bernie is on a roll, Mrs. Padernal confides, when you see him with palms pressed against both sides of his temple, eyes gazing straight ahead, looking at nothing in particular. When he snaps out of it, the next thing you know is Bernie is on his way, gone in instant, zipping to whichever office he needs to deliver whatever. In between office tasks he attends to his kids, picking them up from school or driving them back. When he gets home he looks after his sari-sari store until close to midnight.
If Bernie has his way, when the time is rife and he is no longer that busy, he will finally finish his stunted MBA – and perhaps also take, as extra feather to his cap, an MA in Education, having already taken up the pre-requisite 18 units. By then his bosses will find themselves wedged between a rock and a hard place, on the one hand hoping Bernie will still be there to take care of the same old matters for them, on the other wishing for him to succeed and advance his state – as he so rightly deserves. But however the die is cast, of this they are certain: they will always be grateful for having known an extraordinary office worker named Bernie.
And that's something even mighty mythical gods can only wish for.
Describe yourself in three words.
Hardworking. Emotional. Loving.
What is your mantra in life?
"Time is gold."
What makes you smile?
Bonding with my kids watching cartoon movies
What makes you laugh?
Basketball moments.
What makes you cry?
Remembering the past.
What's your favorite time/day of the week and why?
Saturday – that's when I do my pangumpra for my sari-sari store.
What do you love doing when not working?
Tending to my sari-sari store at home.
What is your favorite hangout place in the University?
Exhibit Room at Katipunan Hall.
If you were an actor, who would you be?
Robin Padilla.
Tell us a fact about yourself?
I love music, but music seems to hate me when I sing.
What's your favorite game growing up?
Basketball.
What is your idea of a relaxing day?
Playing basketball with my kids.
What one thing would people be interested to know about you?
I am approachable and very accommodating person.
What song makes your day?
"How Do I live Without You" by either LeAnn Rimes or Trisha Yearwood
What is the first thing you do right after waking up in the morning?
Open my sari-sari store.
What's your idea of a family?
Family is truly happy.