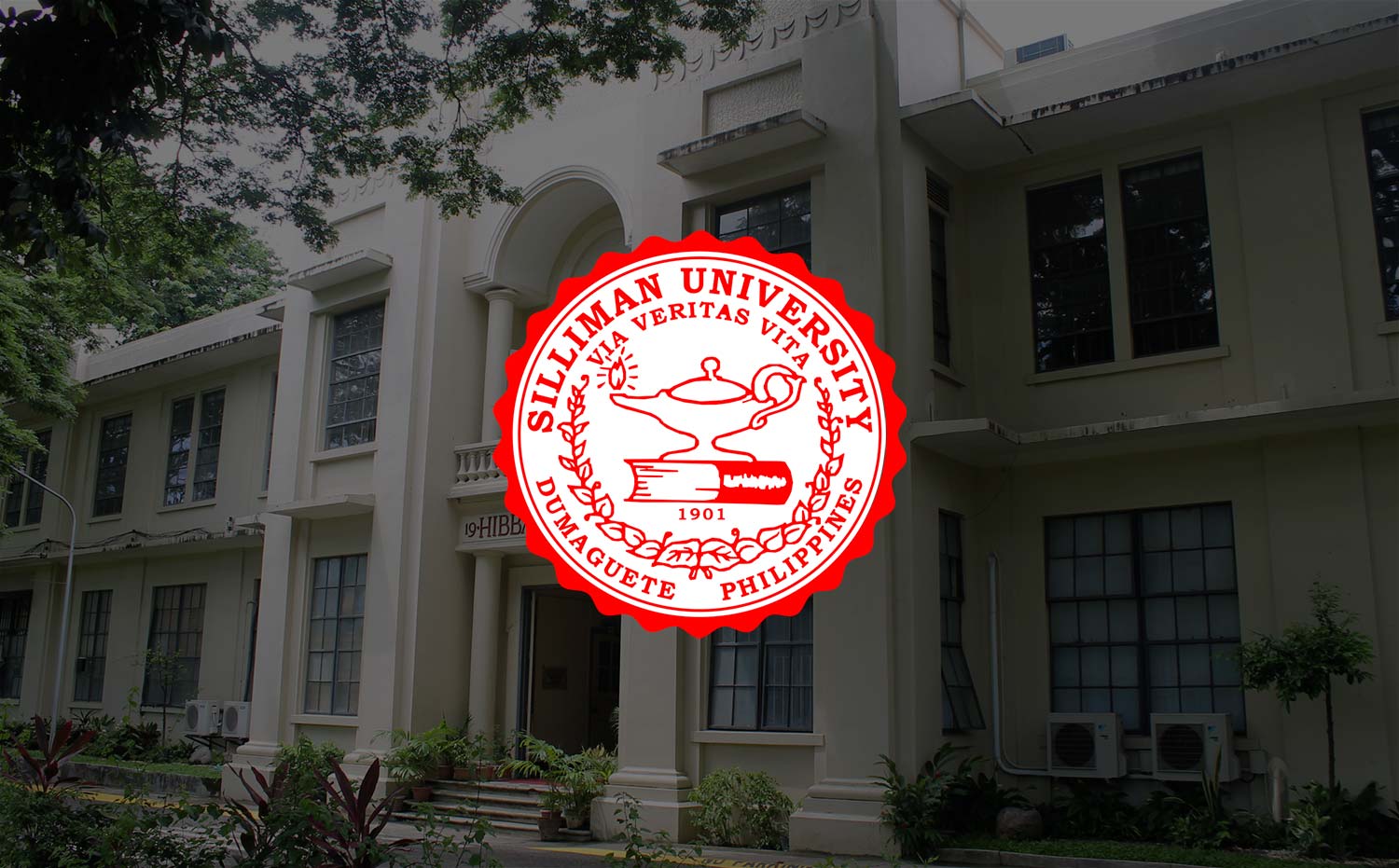 Doubts
In Our Doubts There is Believing
By Rev. Jonathan R. Pia, Senior Minister and Administrative Pastor, Silliman University Church
If you name the 12 disciples of Jesus, most likely some you have a particular event associated with many of them. If you talk about Judas, you always remember him as one who betrayed Jesus; Peter, the disciple who denied Jesus three times. And if I mention Thomas, most likely you think of him as one who doubted. Down through the centuries we have called him "Doubting Thomas," when, in reality, I think he was the greatest believer of them all. Yes, he doubted at first, but he ended up proclaiming the highest profession of faith.
Actually, "Thomas" is not a name. It means simply, "The Twin." Of course, over the years it has become a proper name. But in the beginning it was not. Some apocryphal Gospels give him a real name, and it is Judas. One even suggests that he was Jesus' twin…but that is hard to accept. However, Thomas had a special relationship with Jesus. One writer suggests that Thomas' twin died at an early age. When he met Jesus, he transferred his affections to Jesus, and allowed him to replace the twin brother he had lost. But then Jesus died, too! Thus, when the disciples gathered in the Upper Room that first Easter evening he could not bring himself to come. Where was God when the persons he had loved most in life died?
Thomas first appears in the Lazarus story. (John 11:1-16) When Jesus was told that his friend Lazarus was ill, Jesus made no move to do anything at all. Then after two days, he decided to go to Bethany. Bethany was sort of a "bedroom community" for those who worked and worshipped in Jerusalem. It was situated just over the Mount of Olives, a couple of miles away. The disciples knew that in going to Bethany, Jesus was taking a risk. To go there seemed suicidal and reckless. What made it worse is that word had come that Lazarus was not only ill, he was dead. So now the journey was not only reckless, but pointless. When Jesus said that He was going anyway, the disciples came close to deserting Him. Then there came the voice of one who was normally silent: Thomas, who said, "Let us also go, that we may die with him." (John 11:16) Thomas could see nothing ahead but disaster. But he was willing to go anyway. For me, that takes a lot of courage and faith!
After Jesus died, he was informed that Jesus was resurrected from the dead, Thomas did not believe. However, a week later, when Jesus appeared again to the apostles, this time Thomas was with them. Jesus went to him and said, "Put your finger here and see my hands. Reach out your hand and put it in my side." "Do not doubt but believe." And Thomas made one of the greatest affirmation of faith recorded in the Bible. "My Lord and my God!" From that day forward Thomas would go forth risking his very life for the gospel he once doubted. From the story of Thomas, we could learn some things about faith.
I
First, there are times in our lives when we too like Thomas must have questioned God. There are some who have difficulty coping when a loved one dies. For days or weeks or even months, you wish it is just a nightmare, but it is a nightmare that won't go away. You cannot help but tears will just flow down your cheeks and you see only the dark cloud. And then, you start asking "where is God?" Or at a time when you are sick and in bed in a hospital, looking at the ceiling, wondering "Will I ever be well again?" You start with these questions and later you are consumed with it and you conclude, "God must have left me." These and similar experiences would lead us to question if God is actually present in our lives.
I find it significant that one of the highest confession of faith in Jesus found in the Gospel comes from Thomas. Not Thomas the Doubter, but Thomas the Believer. Doubt can lead to faith. Only those who have had their faith shattered by the hammer blows of pain and adversity, by their own personal Calvary, can get to the other side of Calvary and experience resurrection faith. It is difficult to get to Easter without passing through Good Friday. Faith is always a venture, a risk, a reaching out into the void without any more assurance that Someone is there than the promise of God's presence.
It's easy enough to have faith when things are going well, and problems do not loom on the horizon. Real faith is trusting your life on God when doing it seems foolish. In the story of Thomas, we discover that Christ comes to meet us in the midst of our shattered and broken world of doubt and despair. God knows our doubts, but God comes to us anyway.
Steven Molin tells of a young college co-ed walked in to her counselor's office and confessed that she didn't believe in God anymore. Her father was a pastor and she had been spoon-fed the gospel all her life. But now, in college, she was smarter than all that; now she trusted science, now she believed in reason; faith seemed to insult her intellect. When she was about to leave, the counselor said; "Jenny, God loves you, even when you don't believe that God exists."
Tears filled her eyes, and she said "I know he does." Faith, it seems, comes in all sorts of shapes and degrees. Maybe that's why you're here today; you've come to see and hear the story once again. You are not certain that it is true; like Jenny, you struggle to wrap your brain around it. But you are here. Thank God you are here.
II
Secondly, once we experience God's presence in our lives, we need to share our faith. In verse 21 Jesus said, "Have you believed because you have seen me? Blessed are those who have not seen and yet have come to believe." No longer were they just learners, now they were "messengers" responsible for carrying the message of salvation to the far corners of the world. The apostles were to continue the ministry of Jesus—they were to become his voice, his hands, his legs.
Faith would come by one person sharing with another what the Gospel has meant in his or her life. "Blessed are those who have not seen me and yet have come to faith," Jesus said. From that moment on people would depend on the witness of the previous generation and the personal testimony of those whose lives have been transformed by the power of the indwelling Spirit. Jesus' words were spoken not only for them but also for us. We are invited to believe the Gospel message and share it. Because we have been forgiven, we are to share God's forgiving love; because we are made new in Christ, we are to share God's renewing power; because we experienced God's abiding presence, we are to share that experience with others.
We do not know what happened to Thomas after that. But some said that he went to India to share his faith. The Thomist Church in South India traces its origin to him.
III
One final note: When Thomas was not with the other disciples, look what he missed! The risen Christ was present, but Thomas was away somewhere. Thomas withdrew from fellow believers and sought loneliness rather than togetherness. But can there be anything more important than meeting the risen Christ on the Lord's Day? The other disciples met the risen Christ, but Thomas missed it because he was not with them! We do not know where he was exactly—any more than we know where the other members of the church are who are not here this morning. Maybe they are out doing good, I hope so. All we know is that Thomas was absent. And he missed something (or Someone) very important. You know, a lot of things can happen to us when we are with God's people. When sadness or sorrow comes we often tend to shut ourselves up and refuse to meet people. Those are the times when we truly need Christ's people for it is there that we likely meet the risen Christ. Yes, we can encounter God when we are by ourselves. But when we come together to share our stories of faith, we can grow together.
Lastly, a student from Korea was complaining about how difficult it is to learn the English language. He felt that American idioms were particularly difficult to comprehend. He said that he had studied English for nine years in preparation for attending the University. On his first day at the school, as he was walking across the campus, a student casually greeted him with, "Hi, What's the good word?" The Korean boy stopped dead in his tracks. He thought to himself: "I don't know the good word! Someone would have told me what the good word was!"
Later, trying to solve this puzzle, he decided to ask another student, "What's the good word?" and listen to his reply. So, approaching a fellow student, he repeated, "Hi! What's the good word?" The quick response was, "Oh, not much. How about you?"
It was obvious that neither of these students knew what the good word was. But this morning I can tell you the good word for today: Christ the Lord is risen. Believe it and share it.